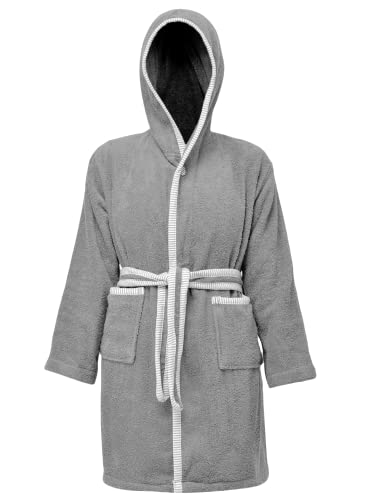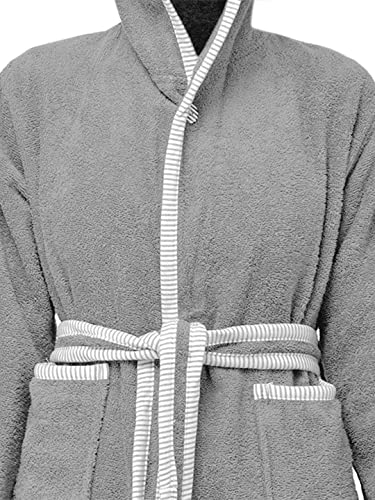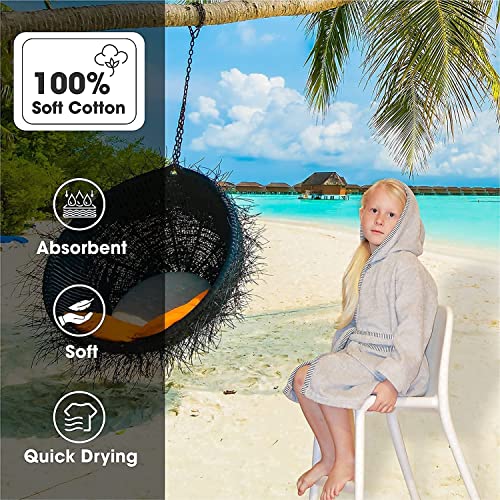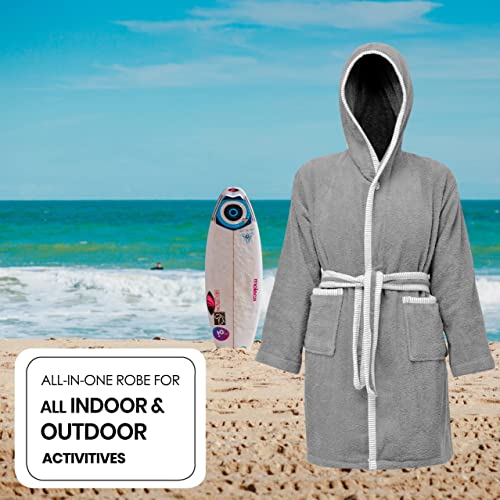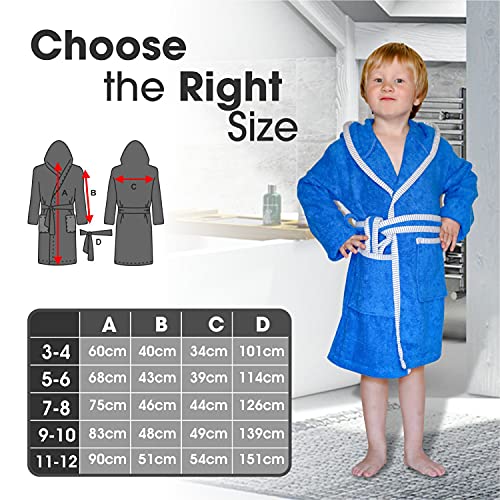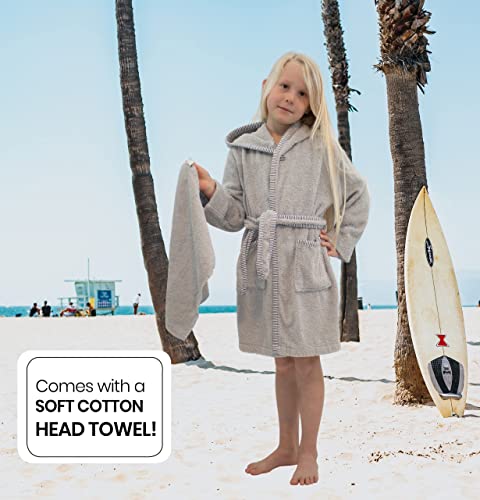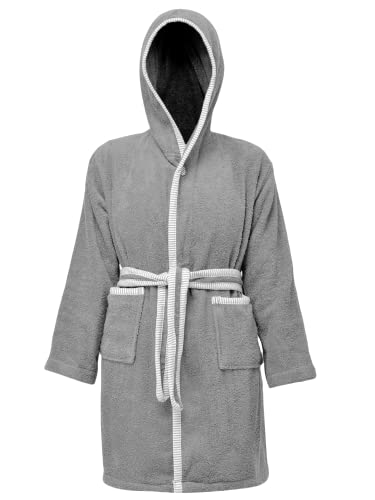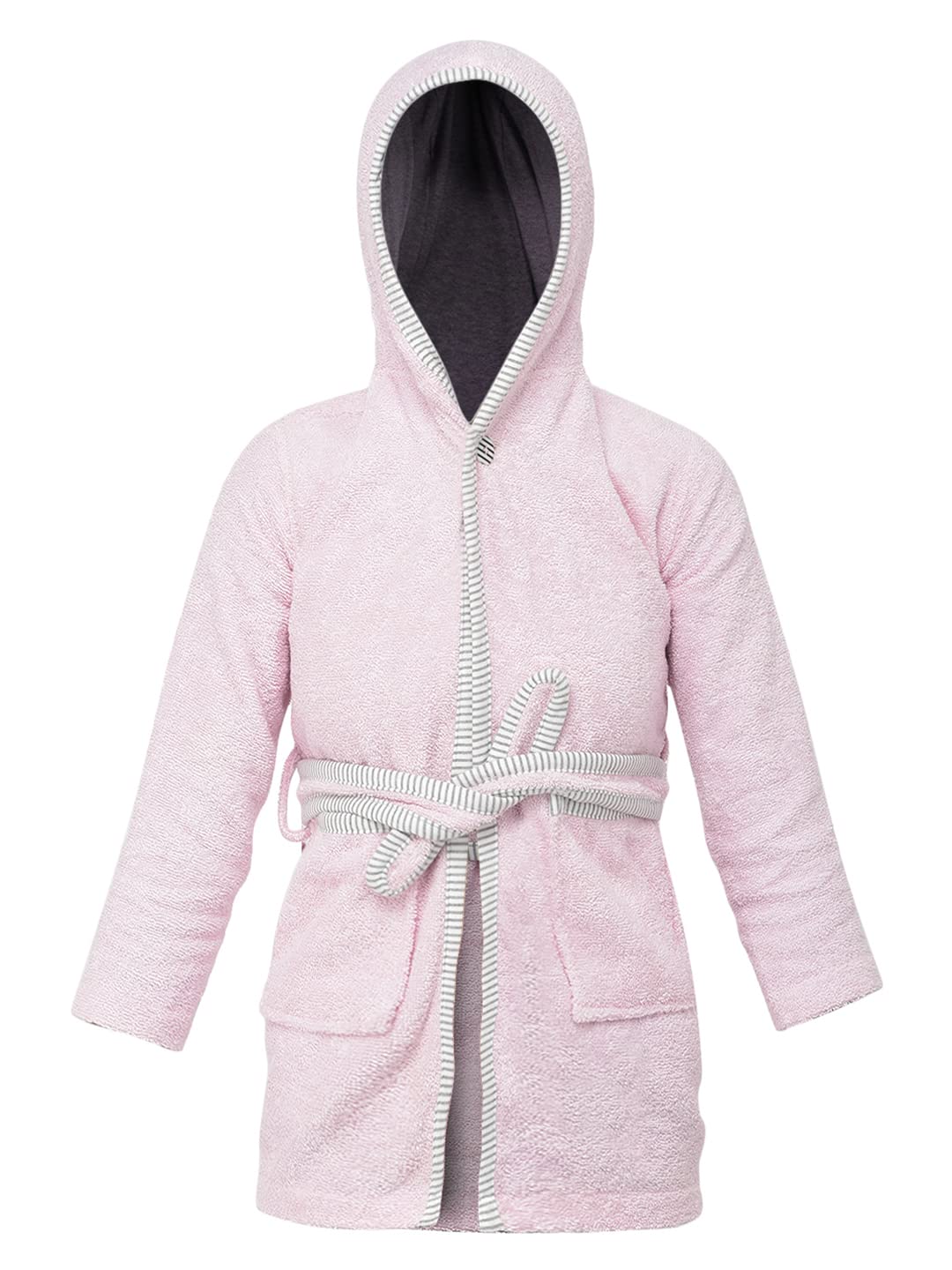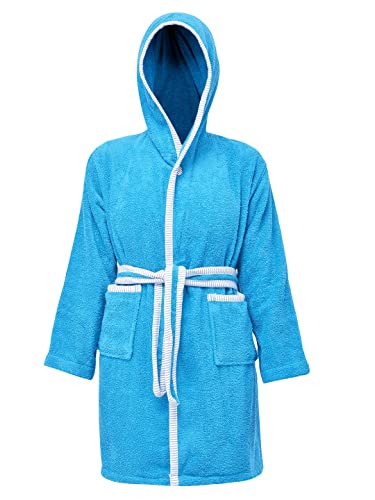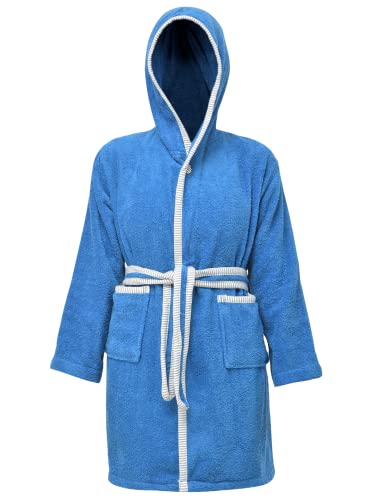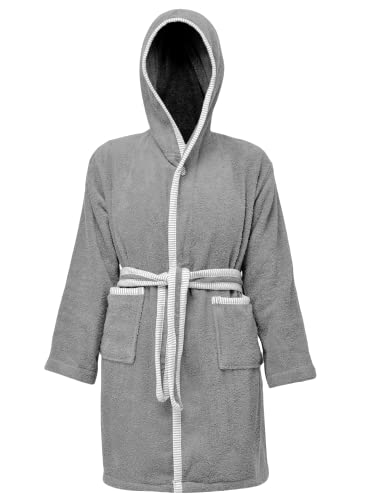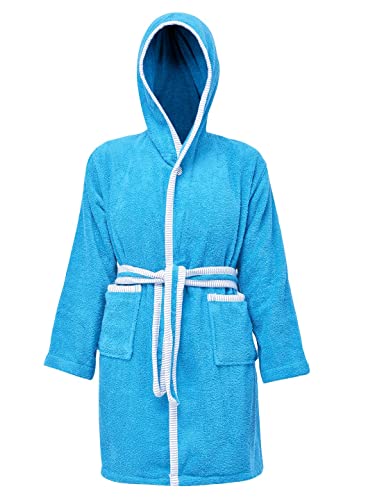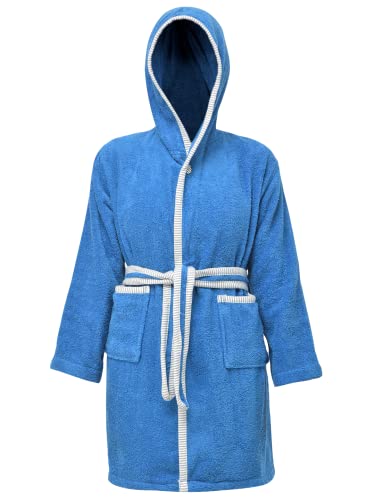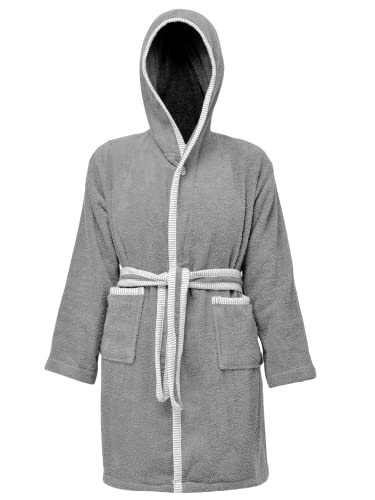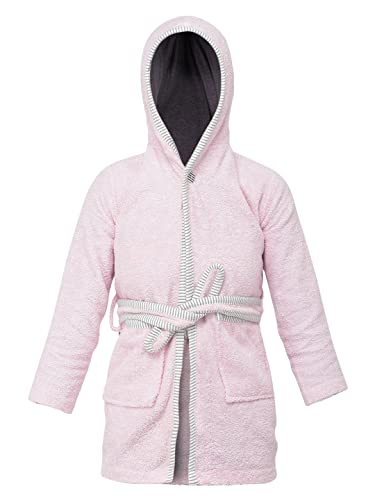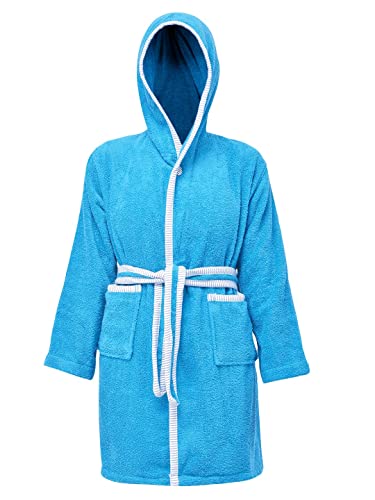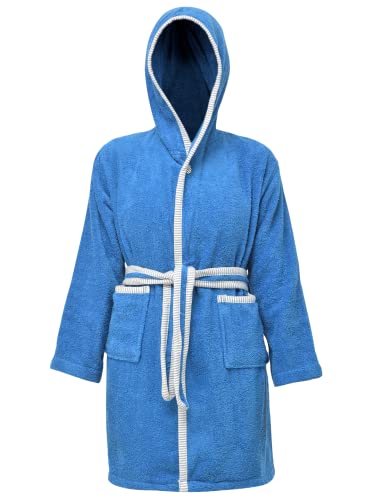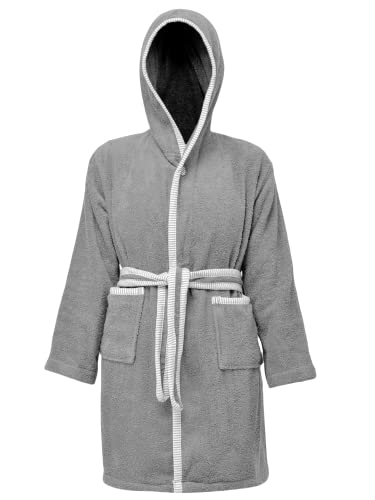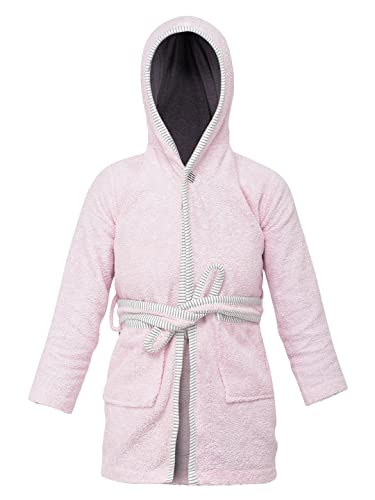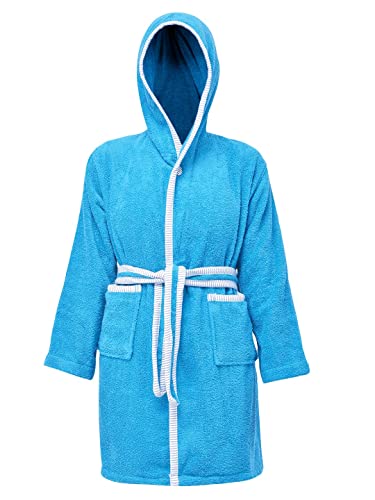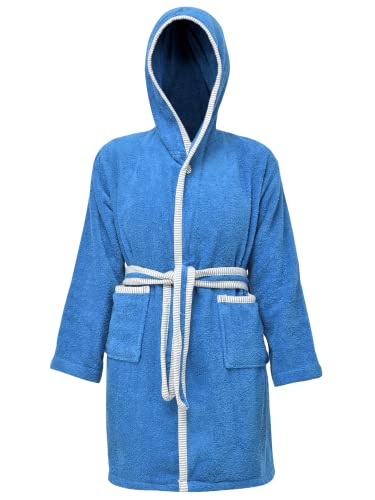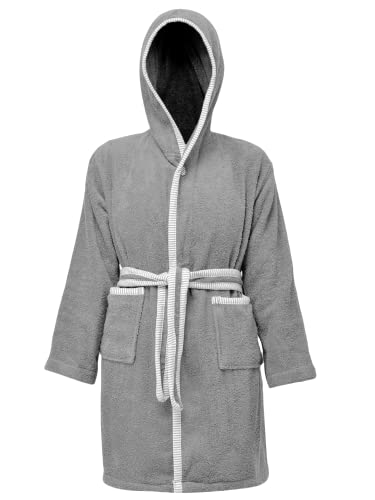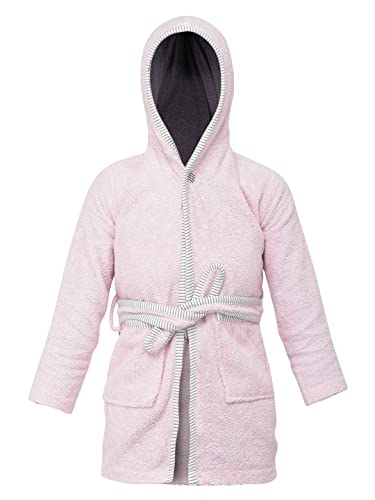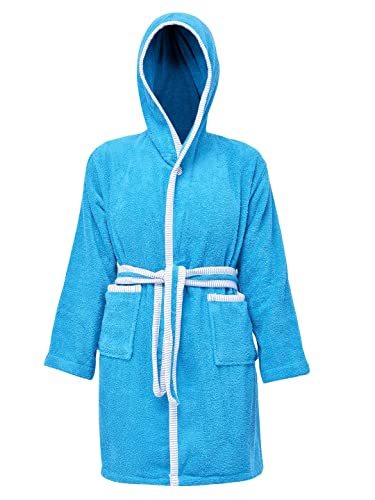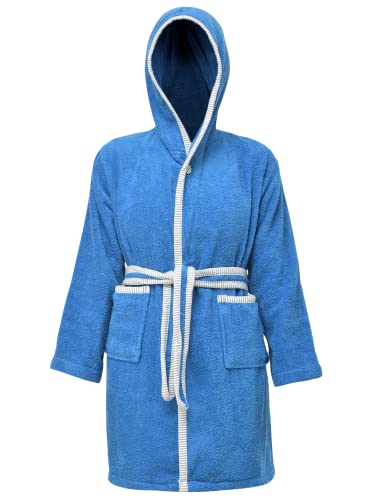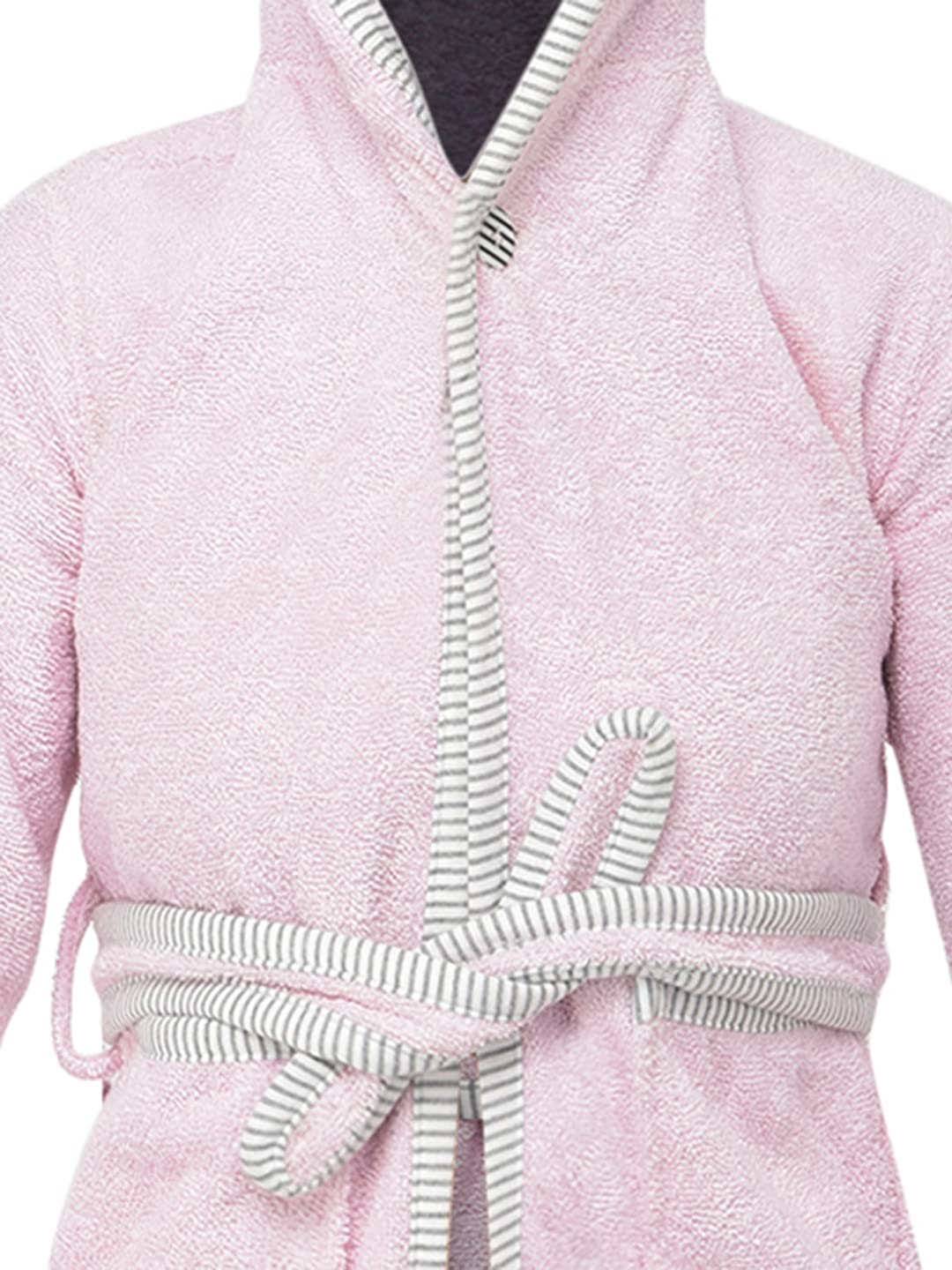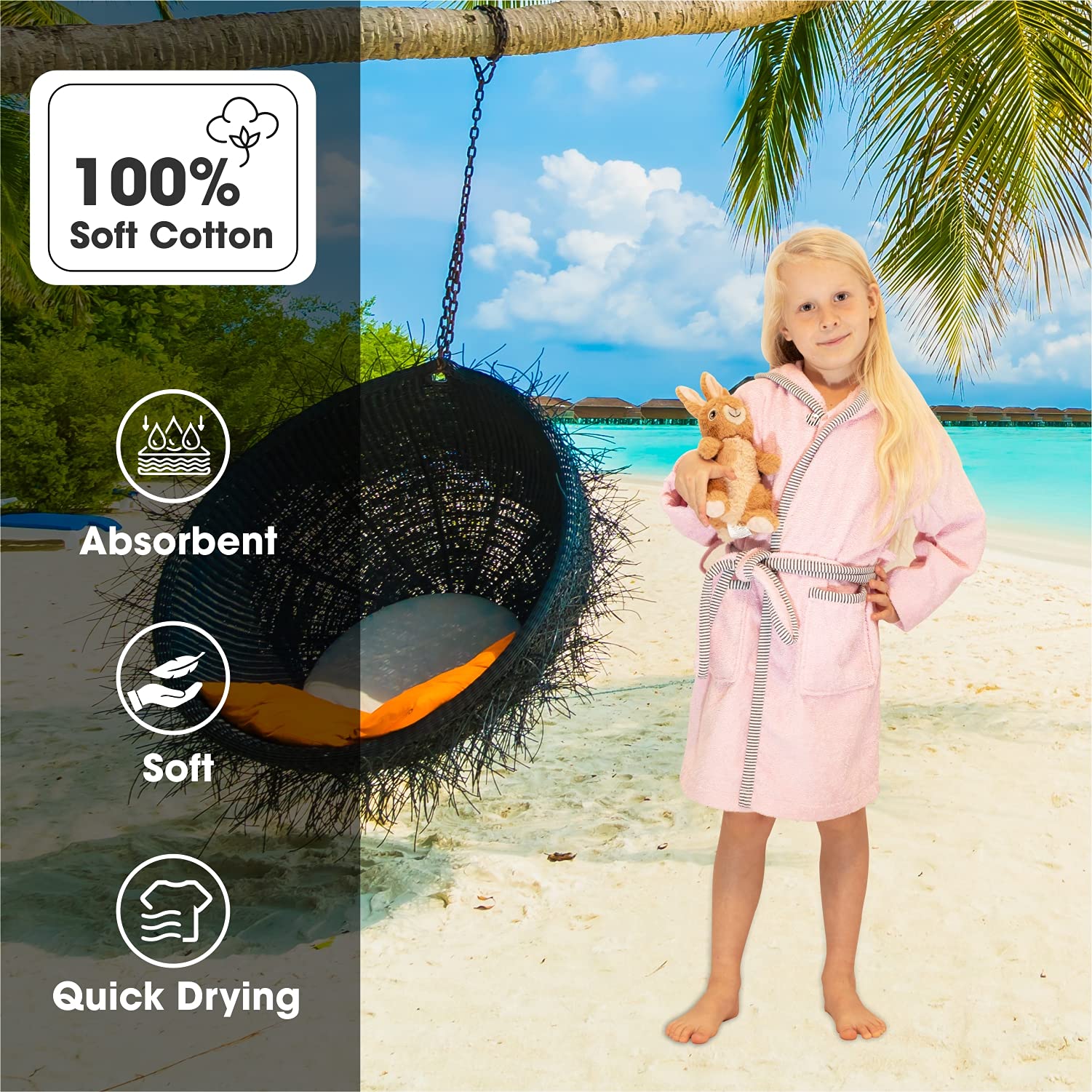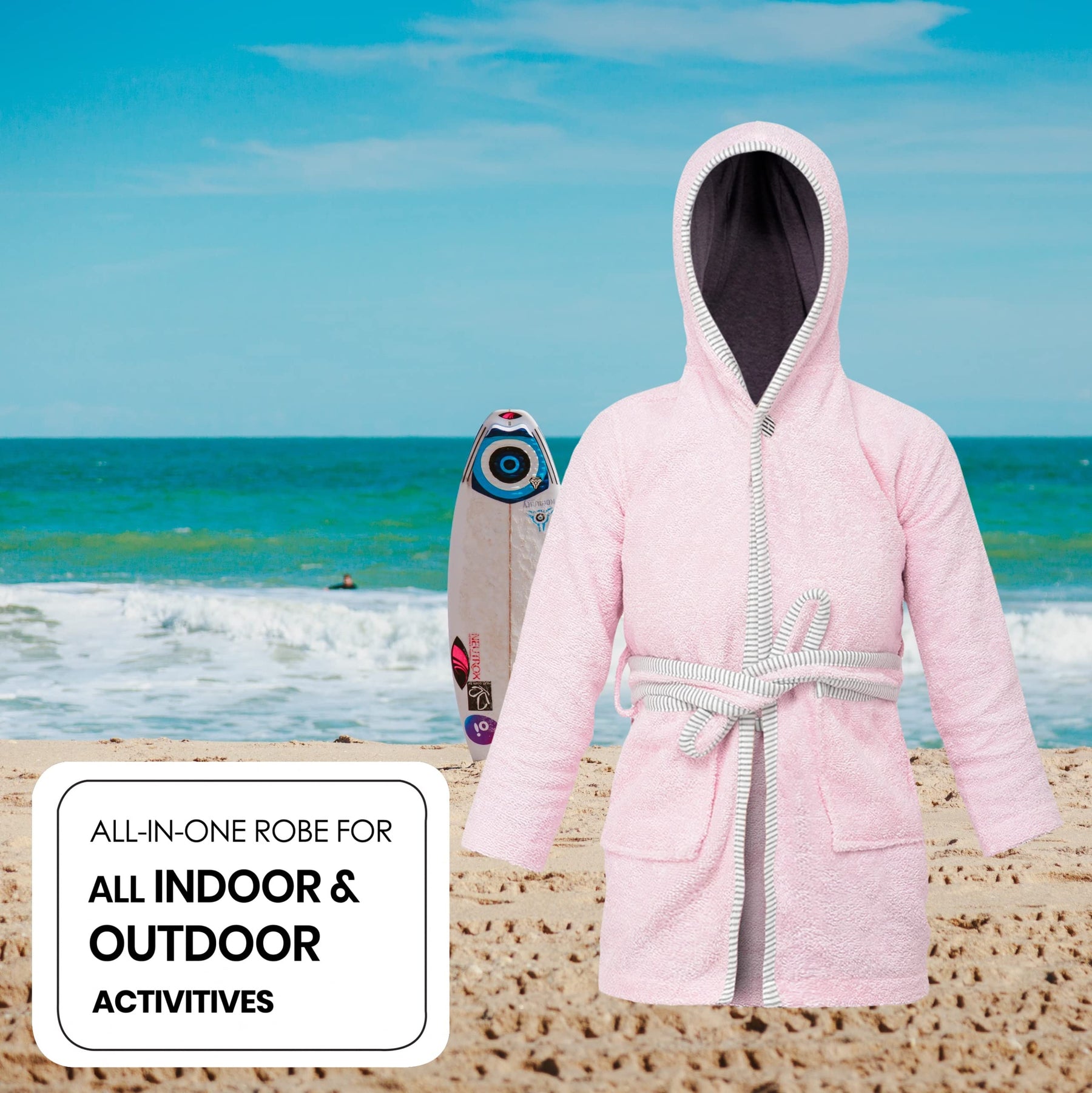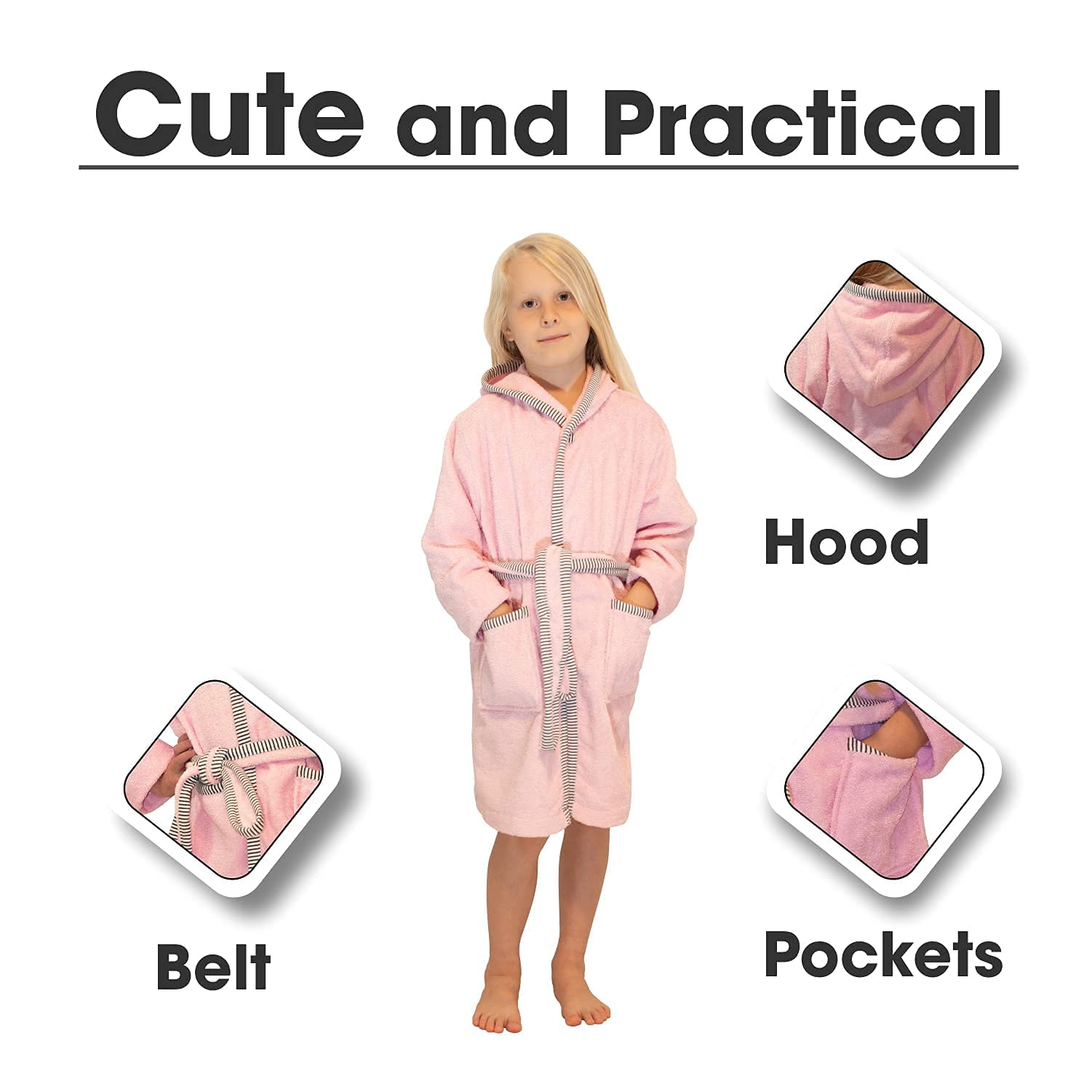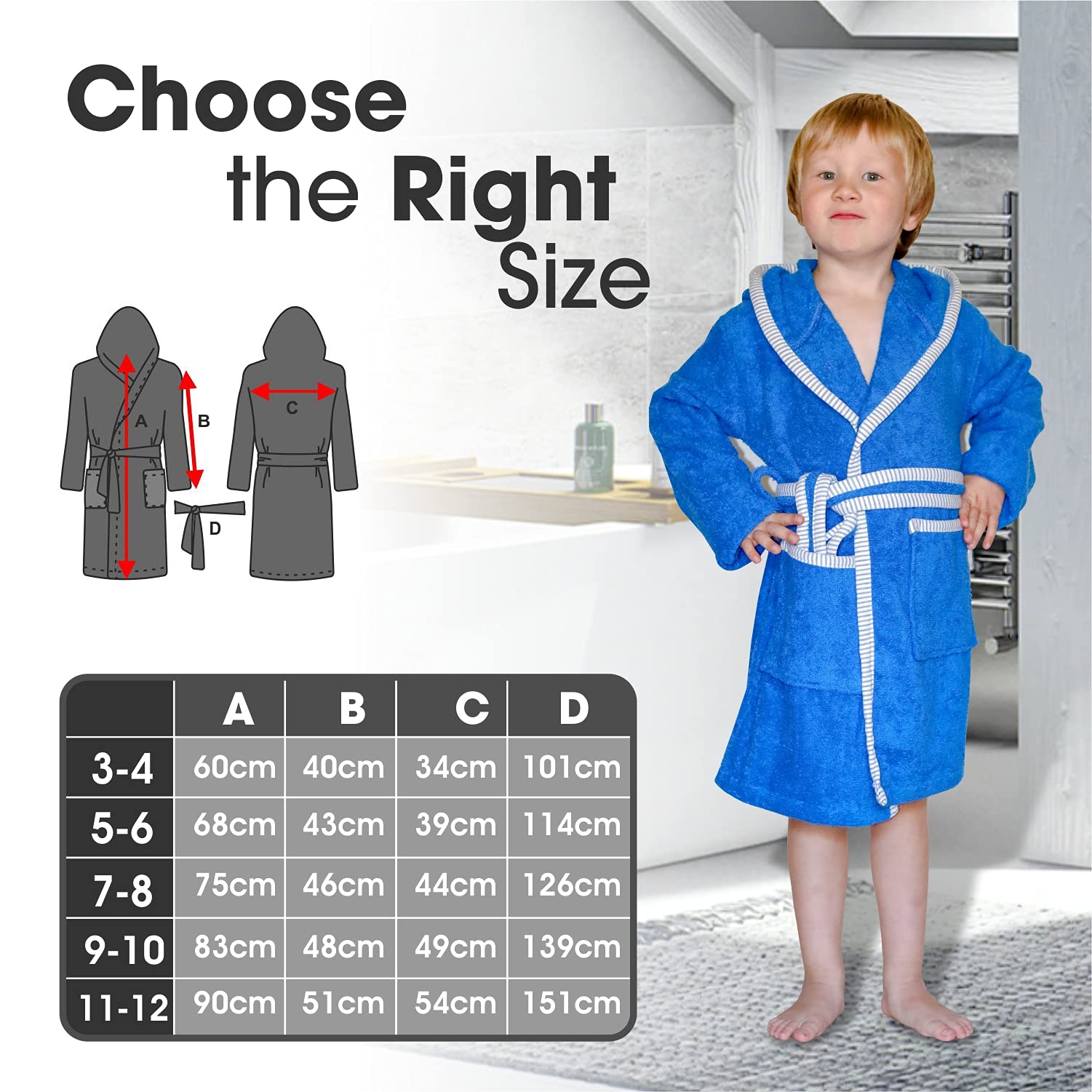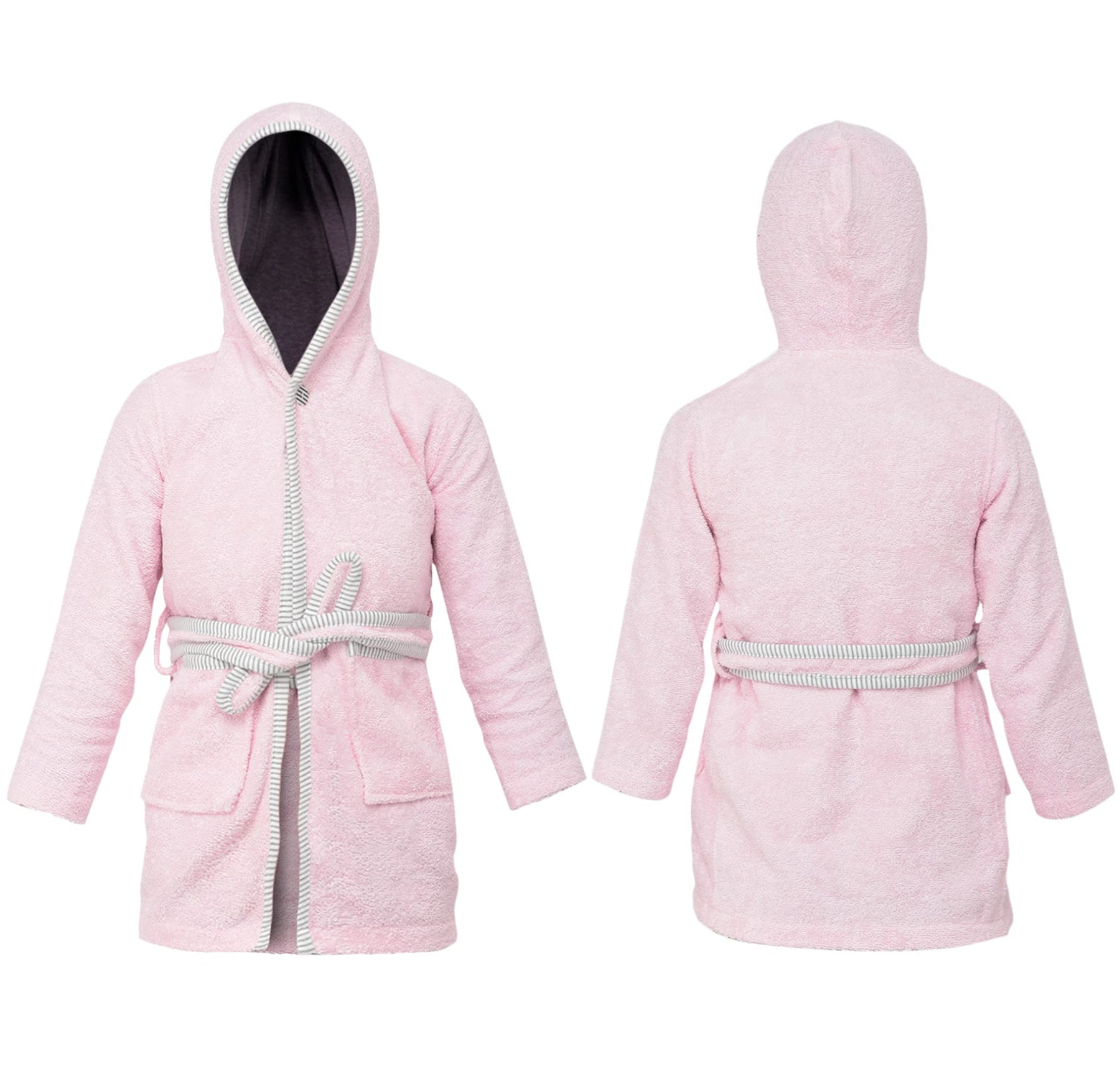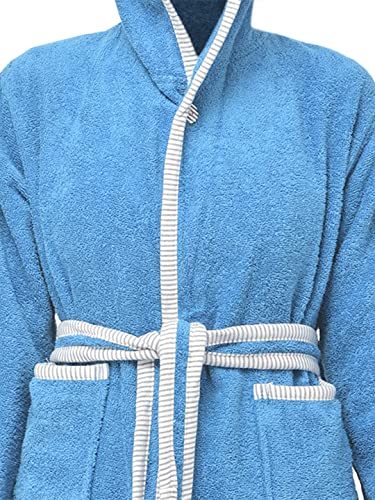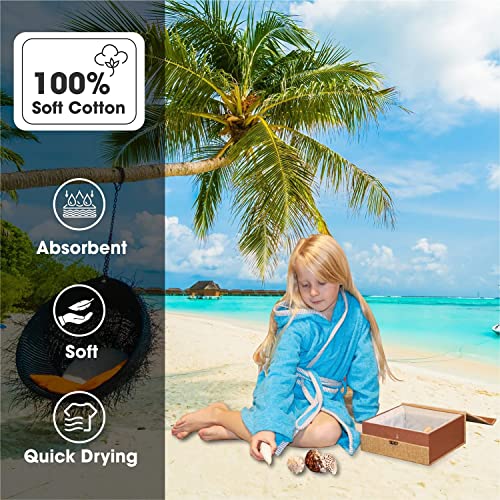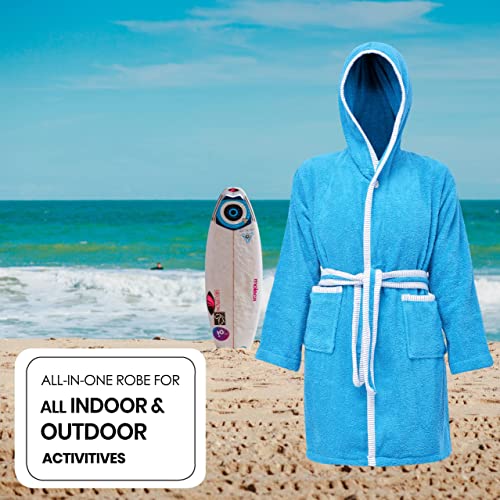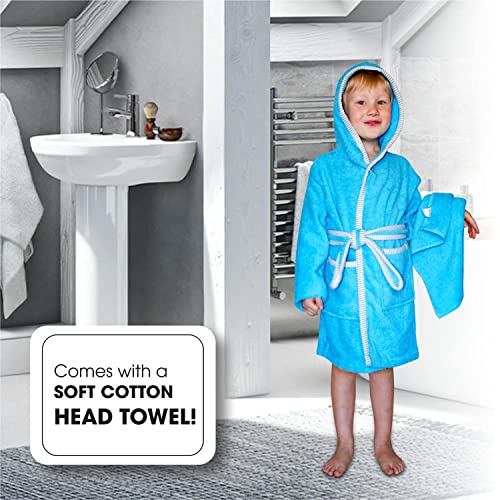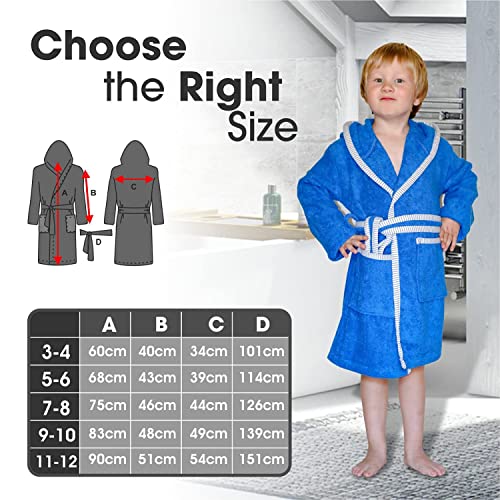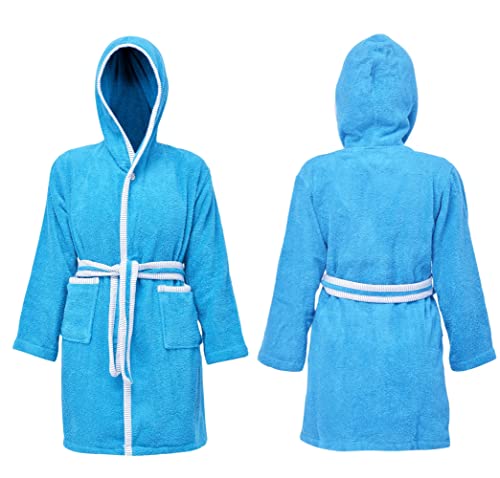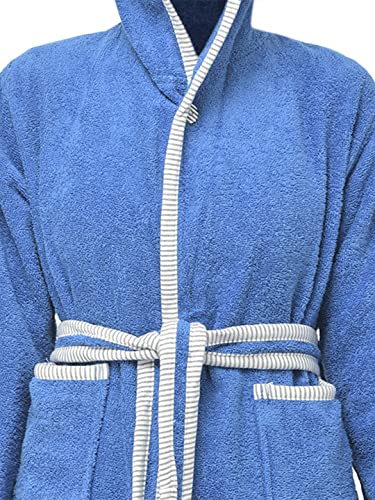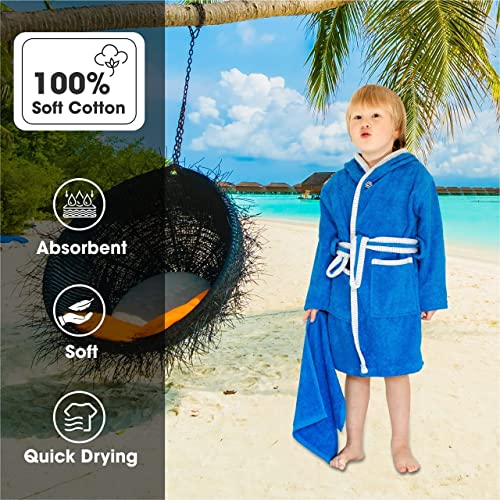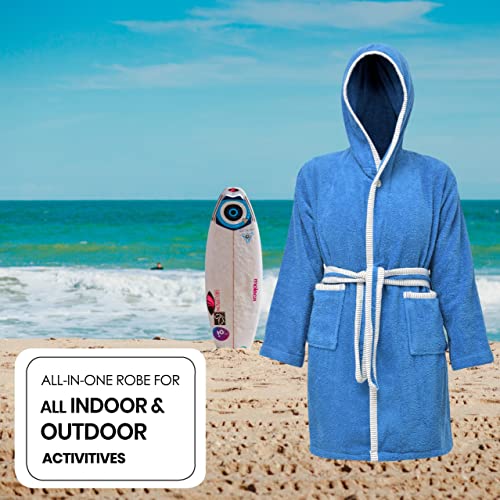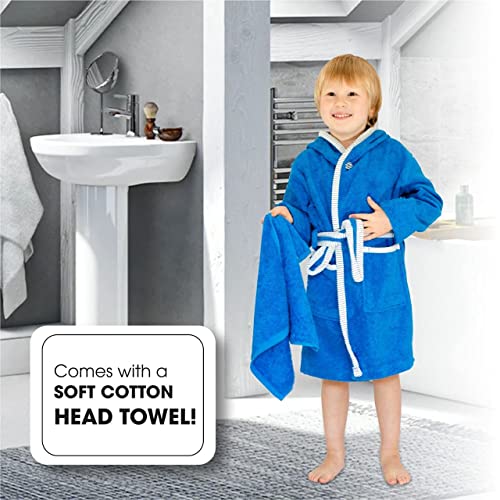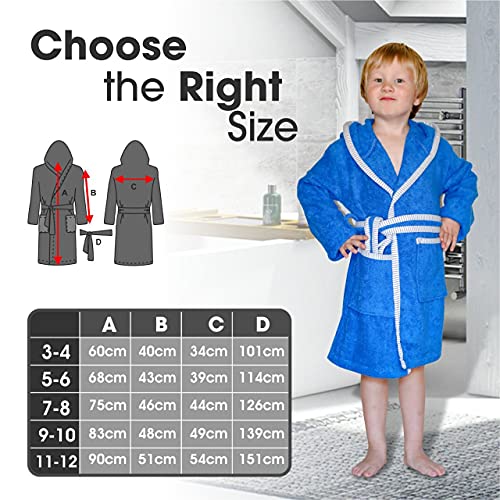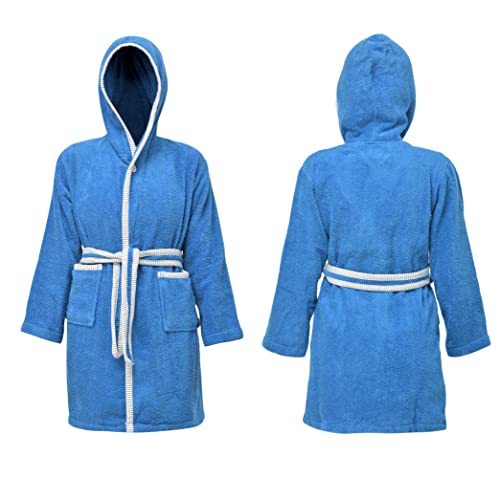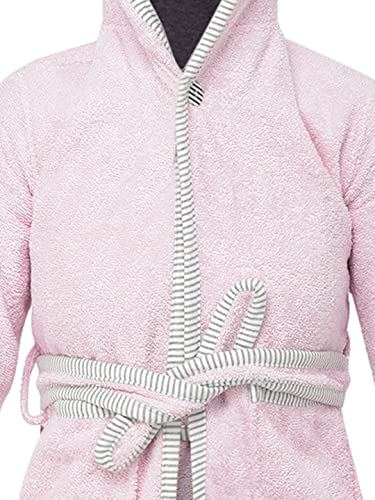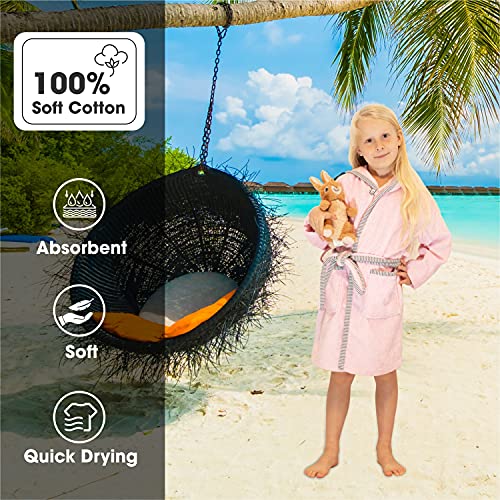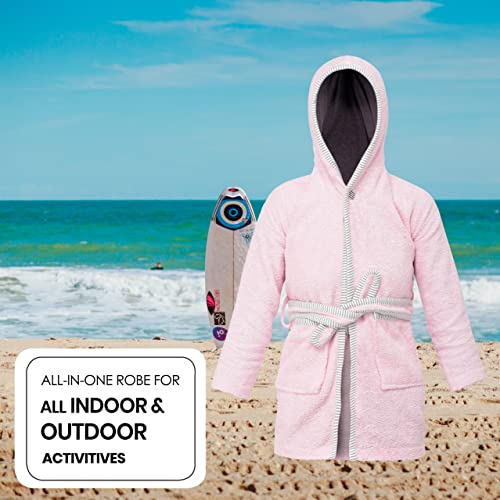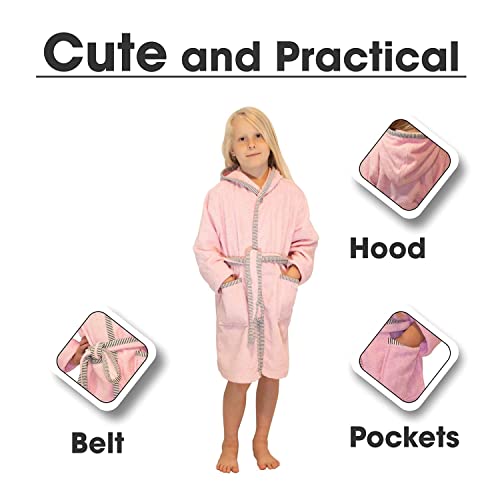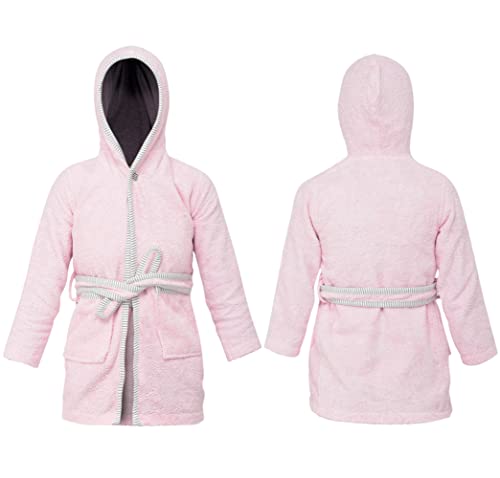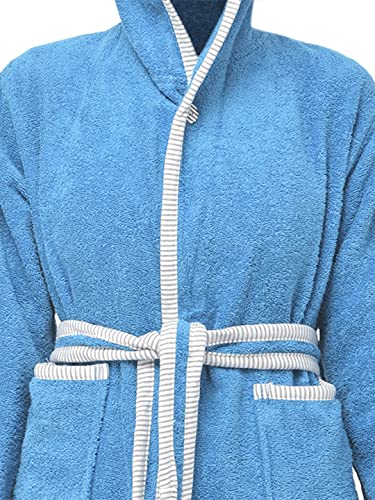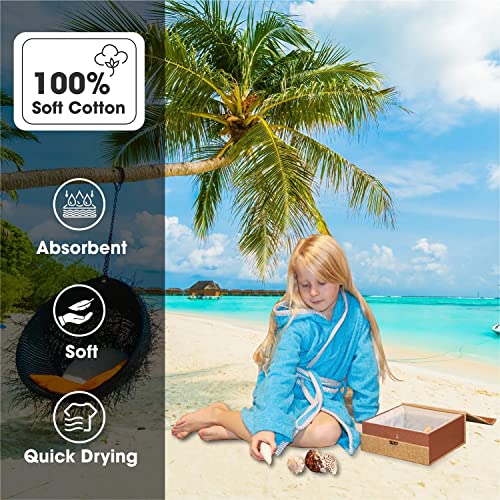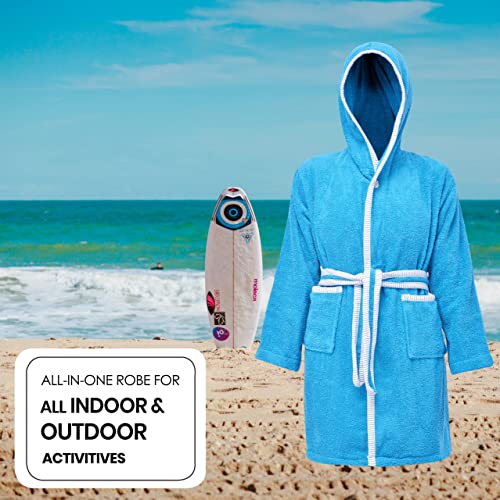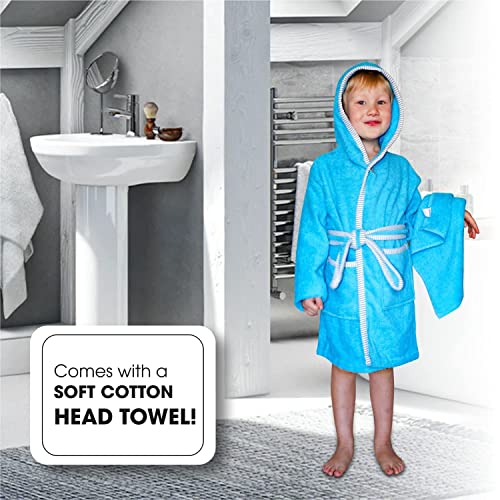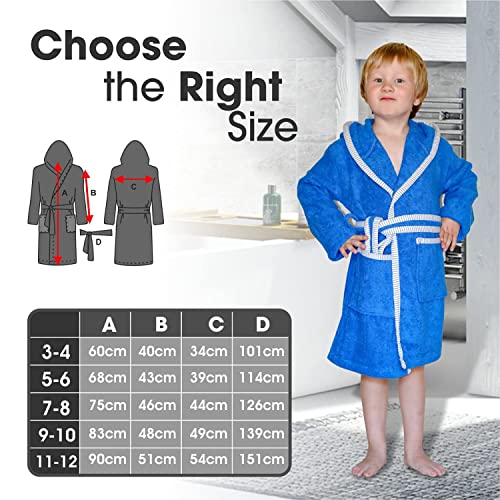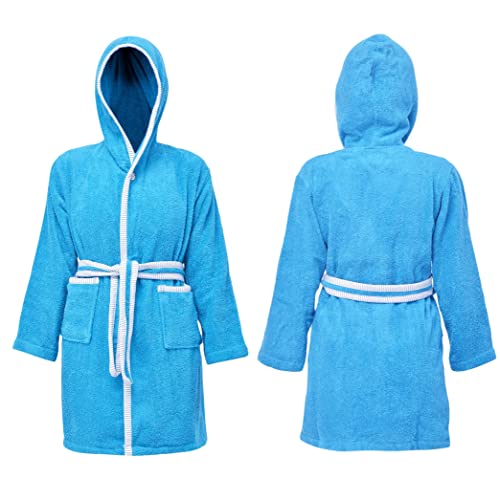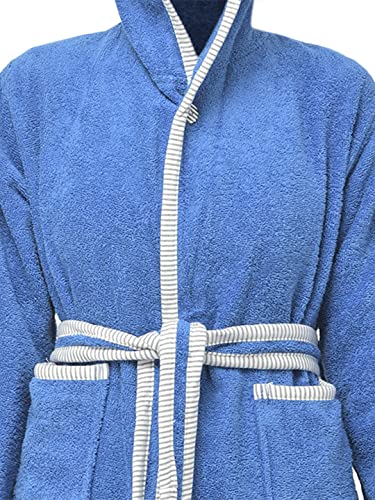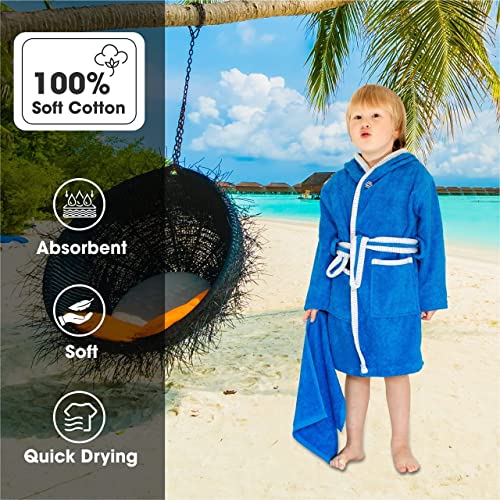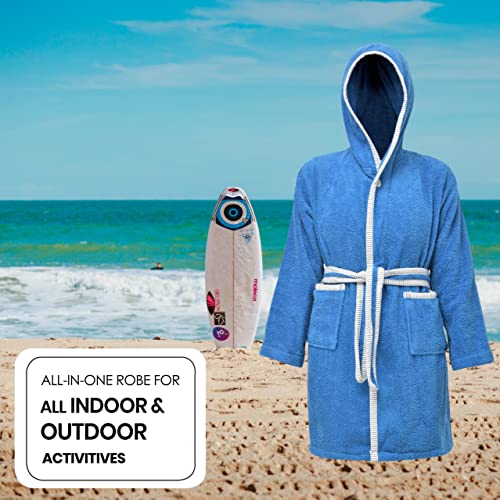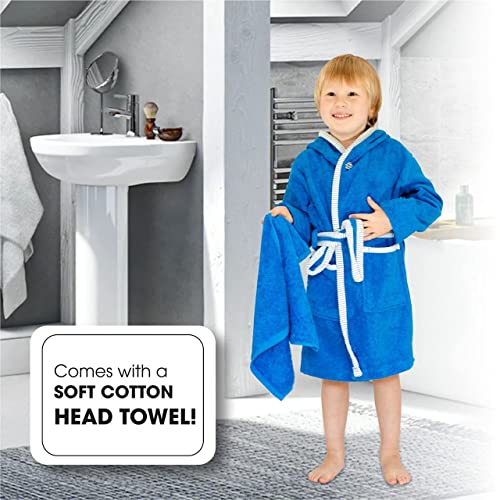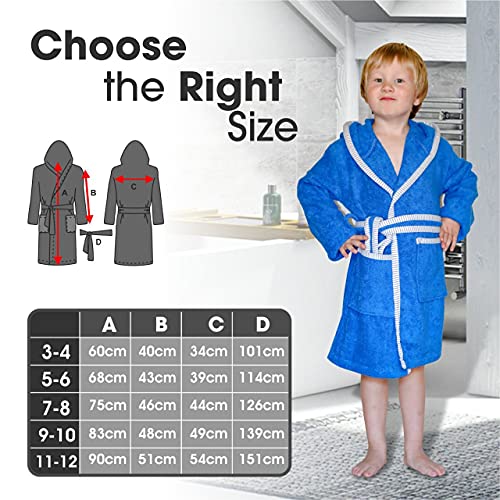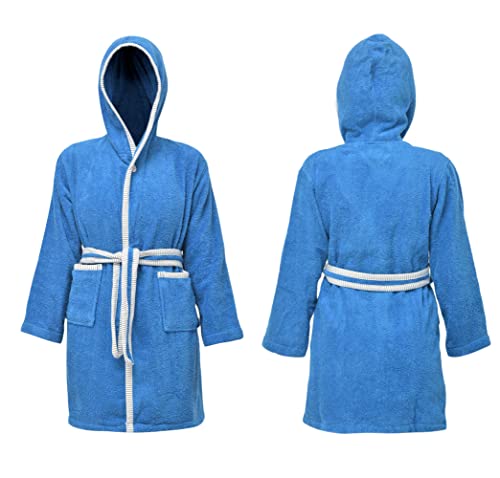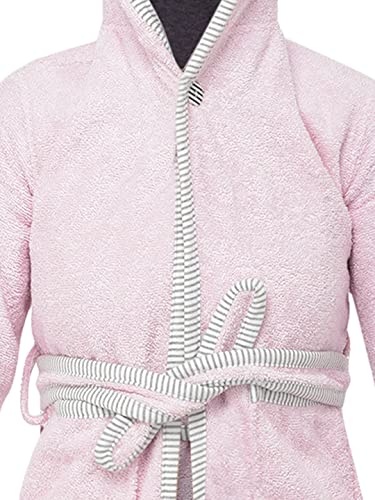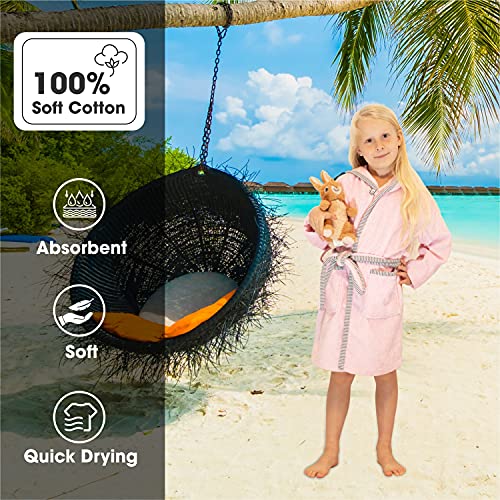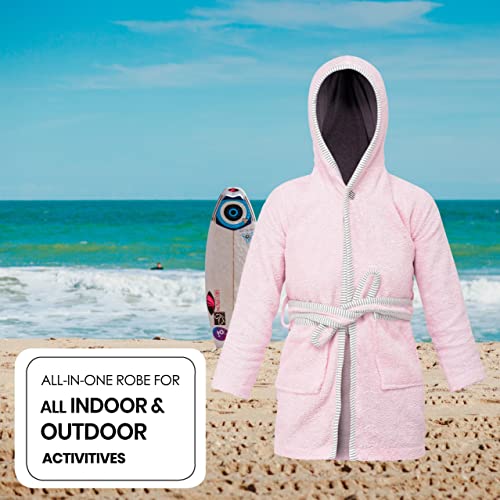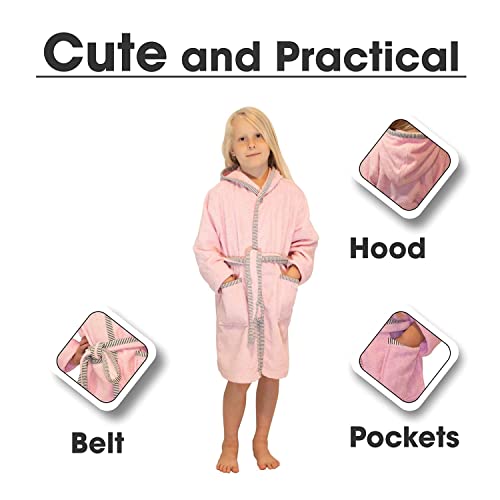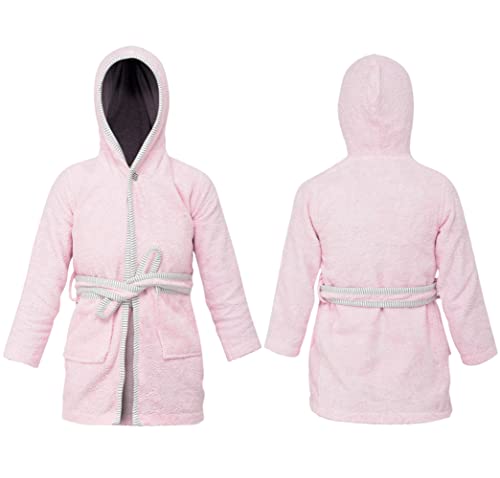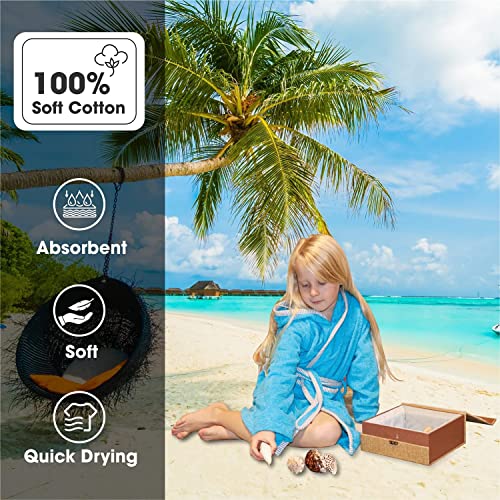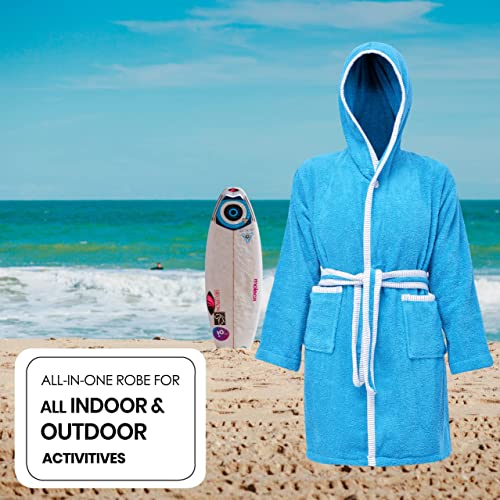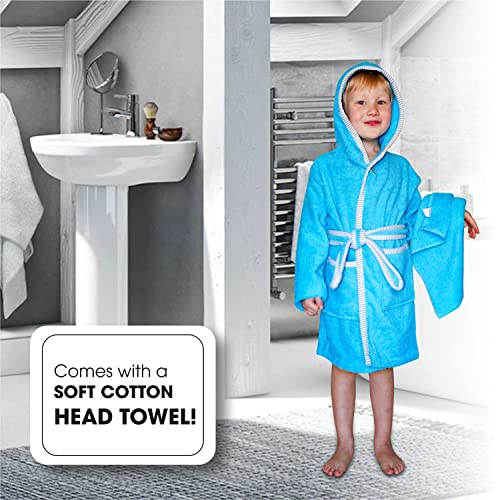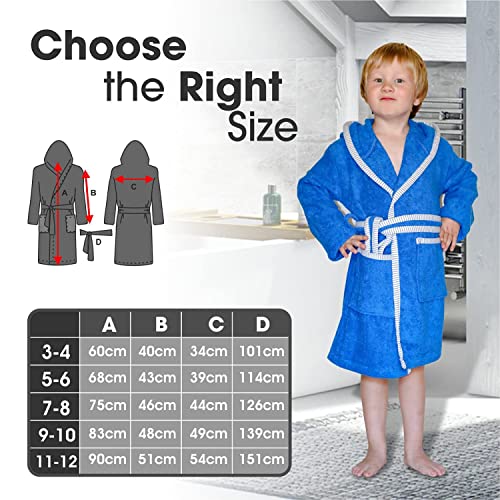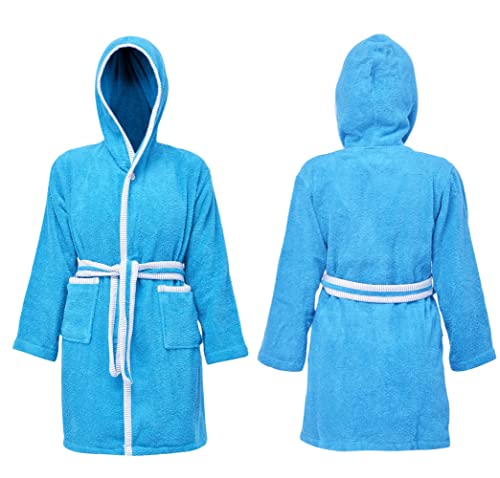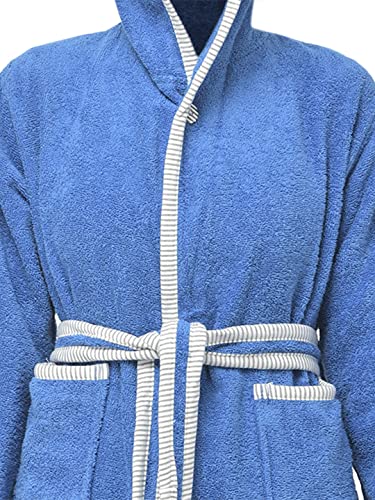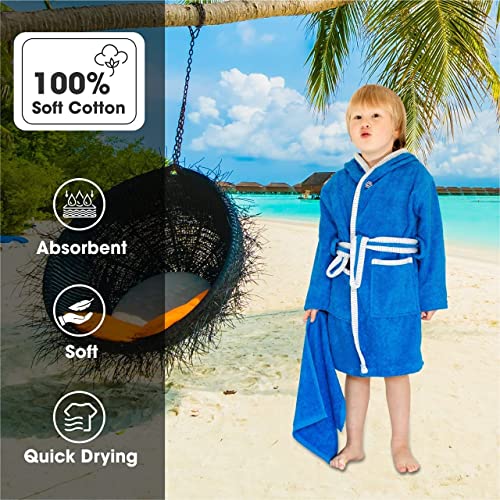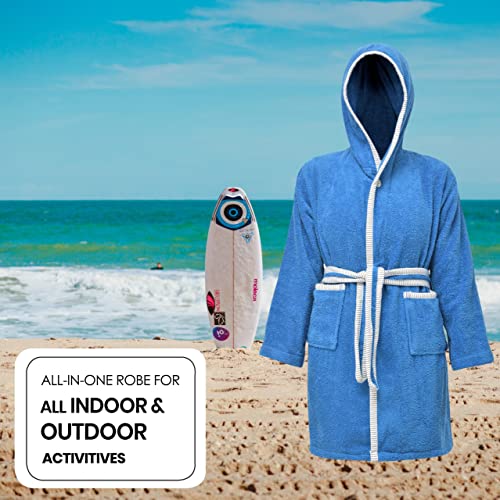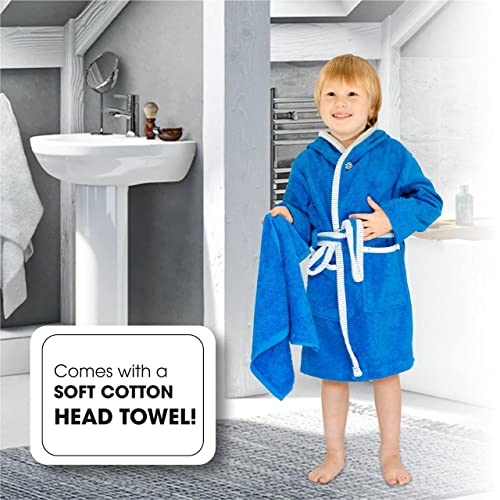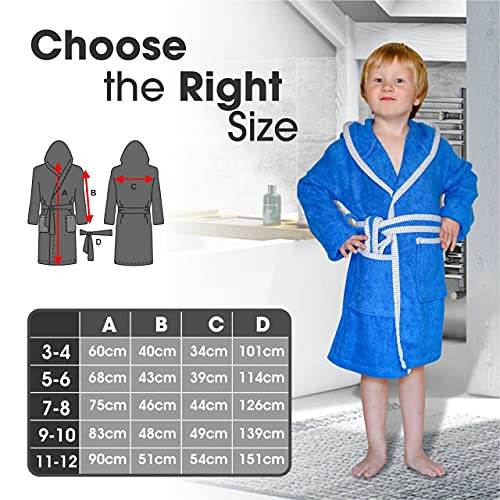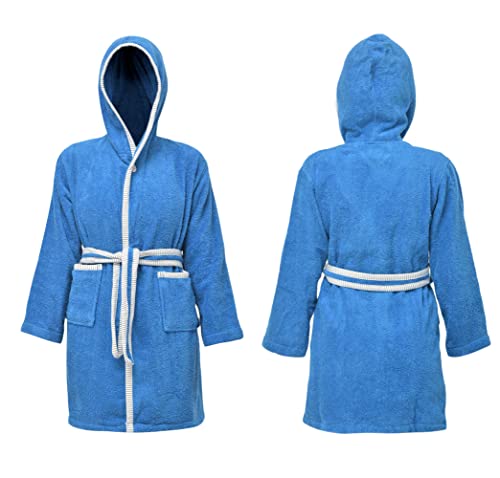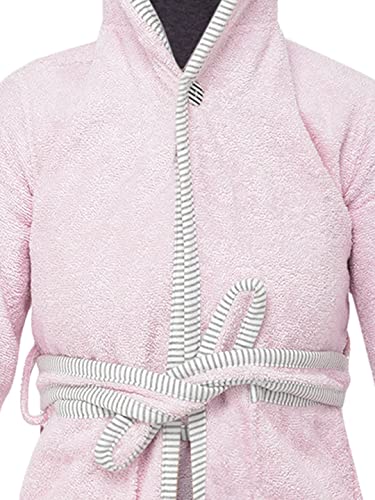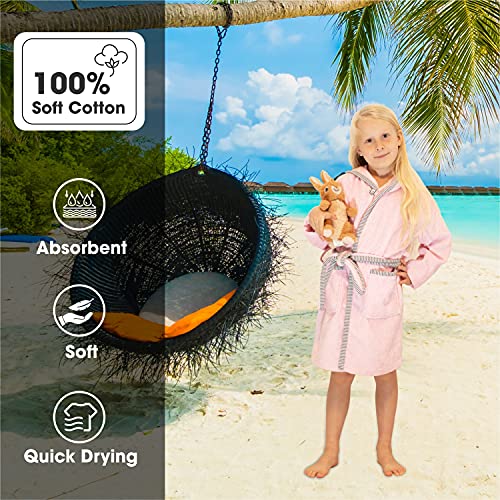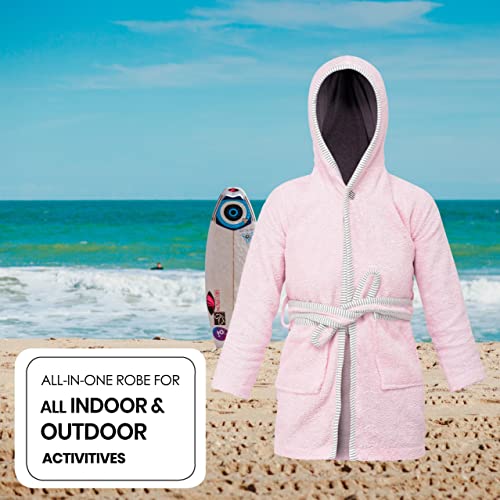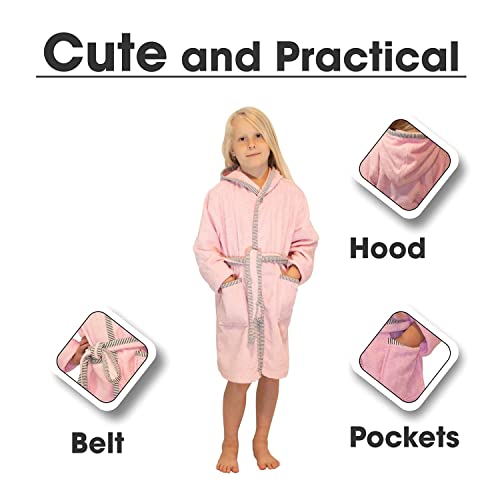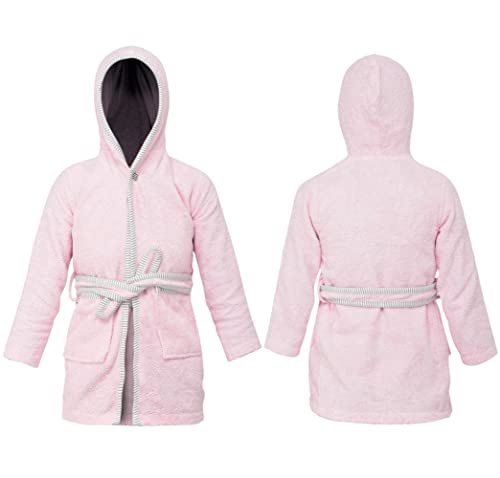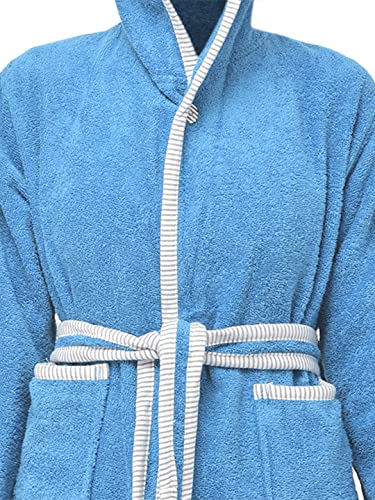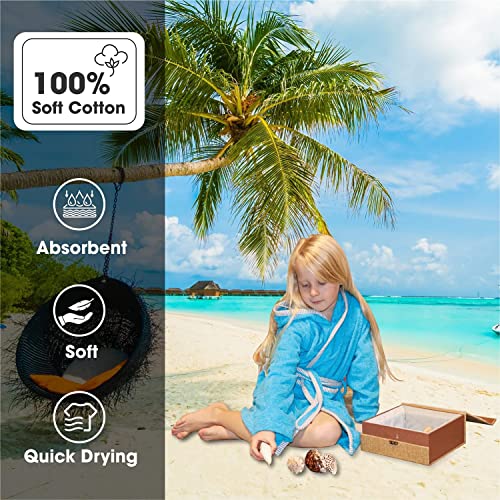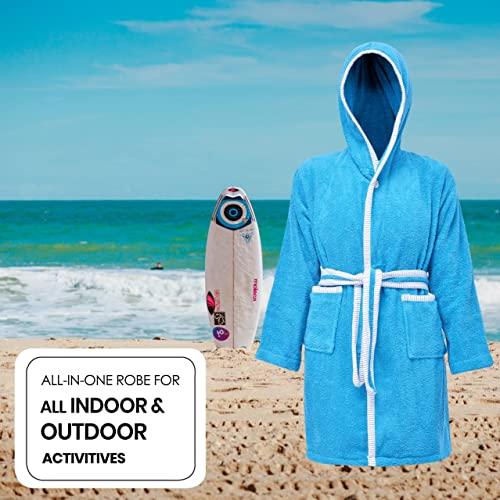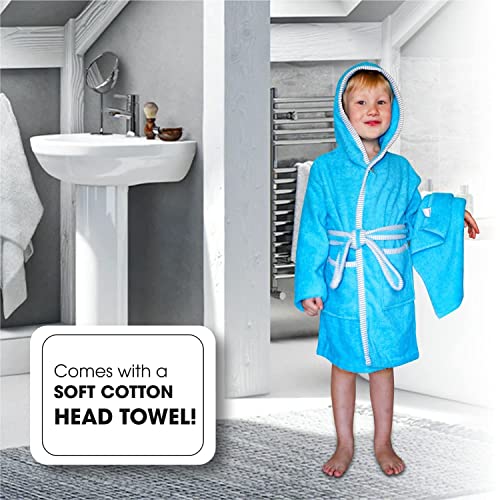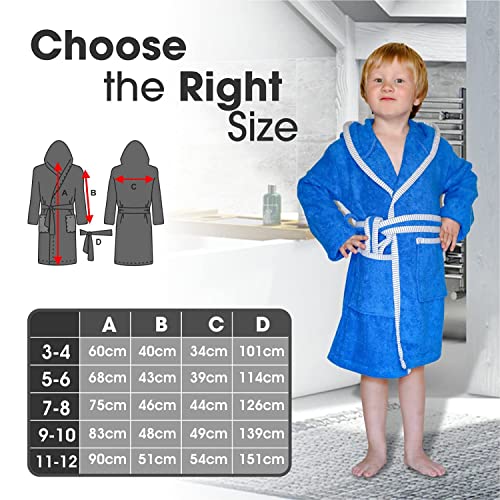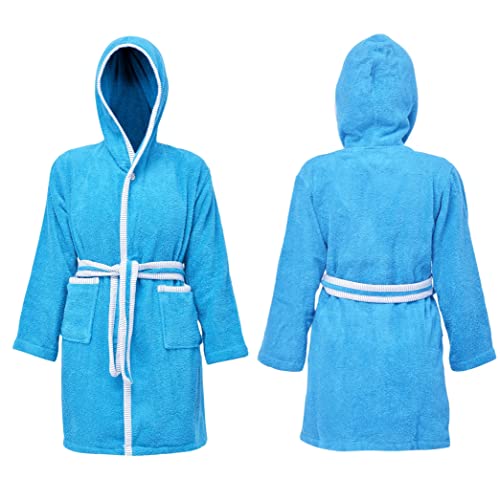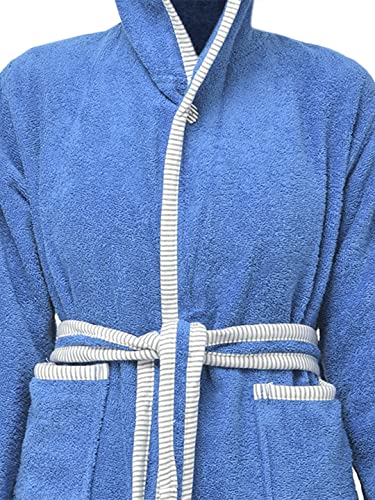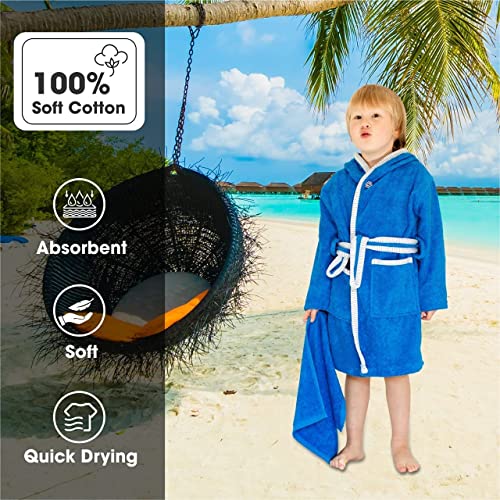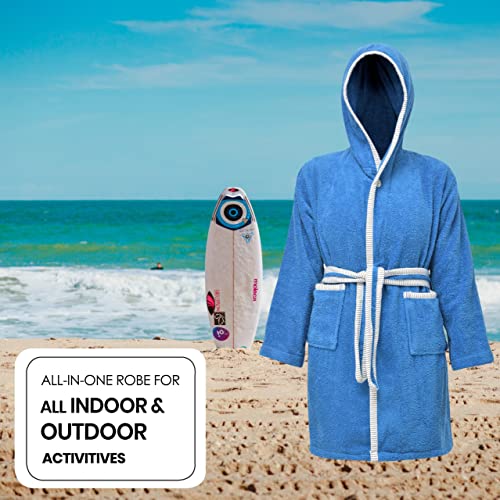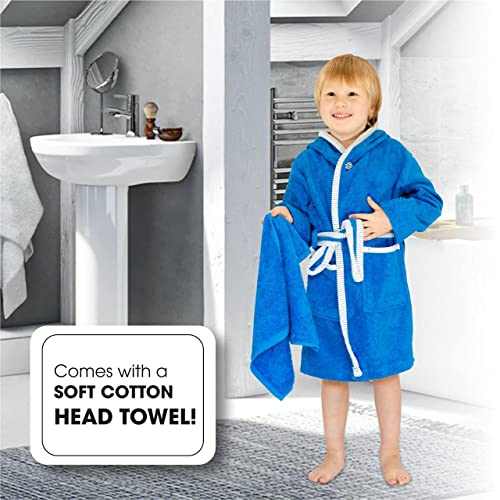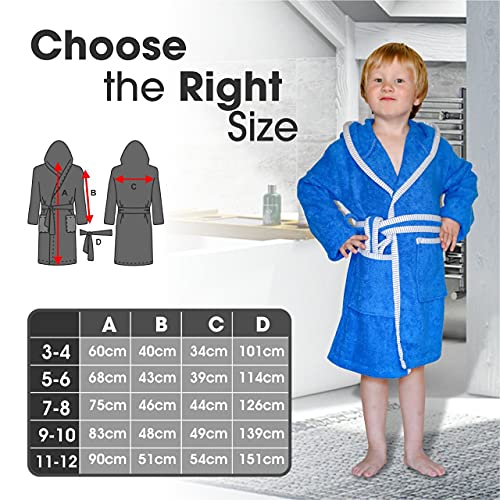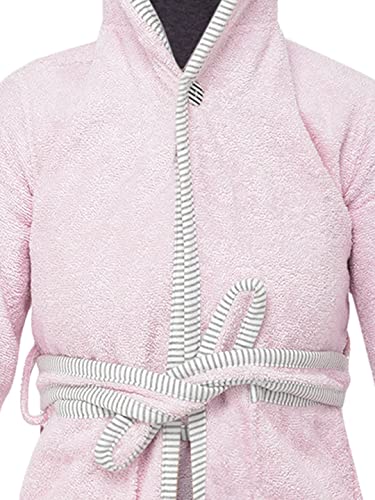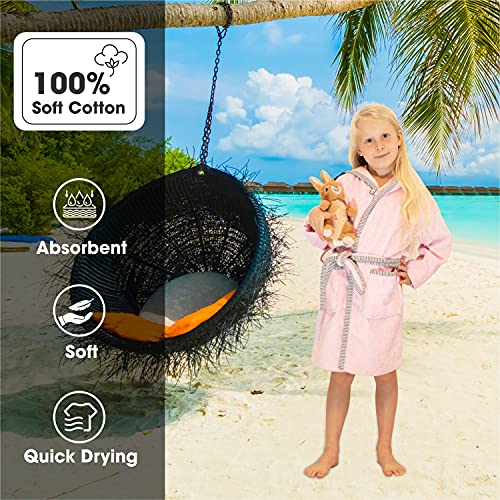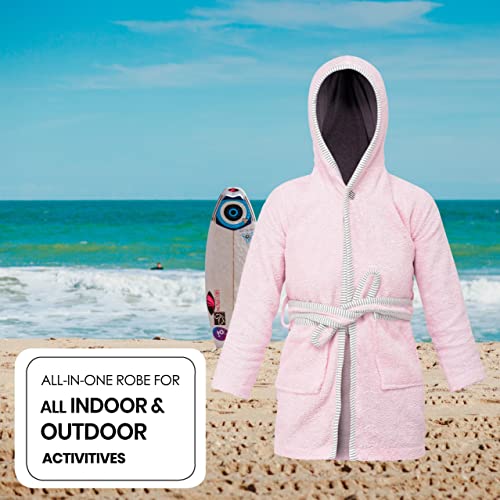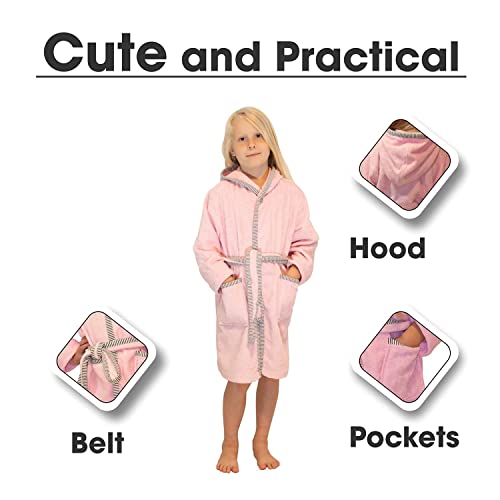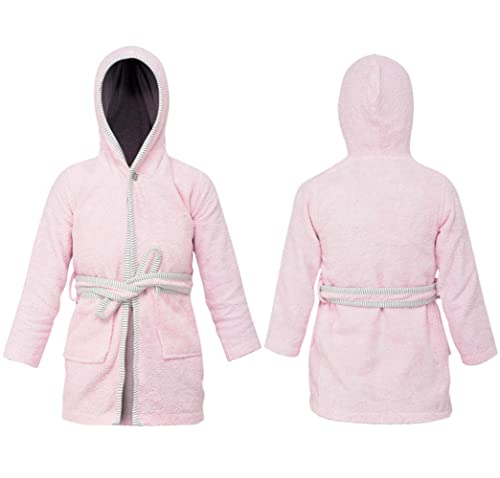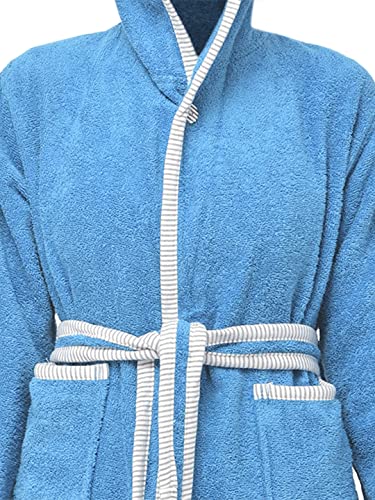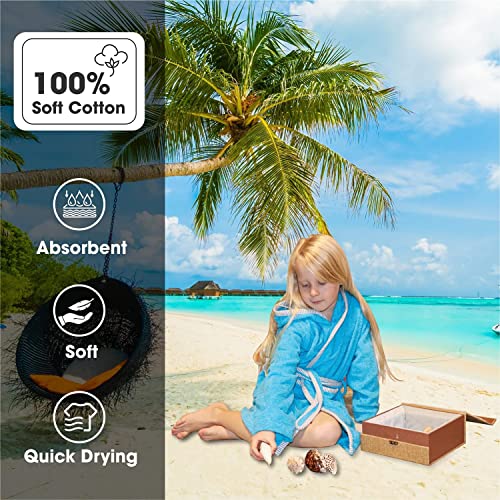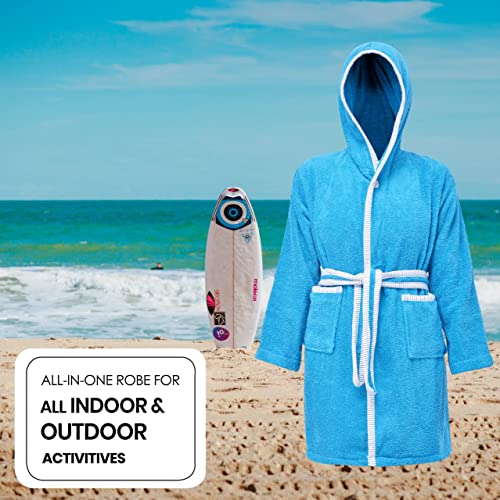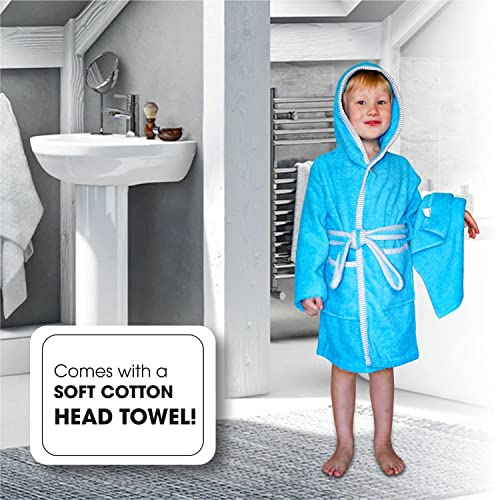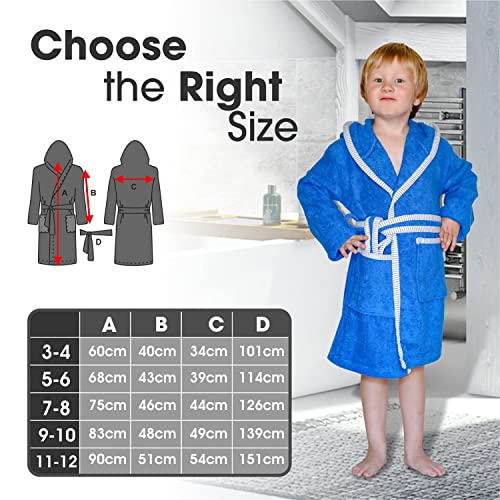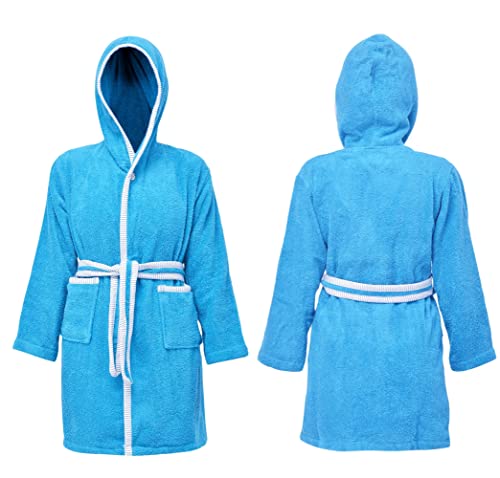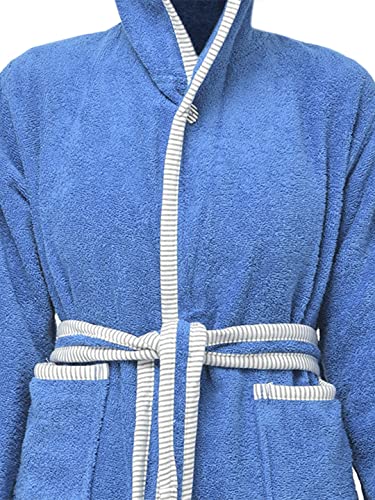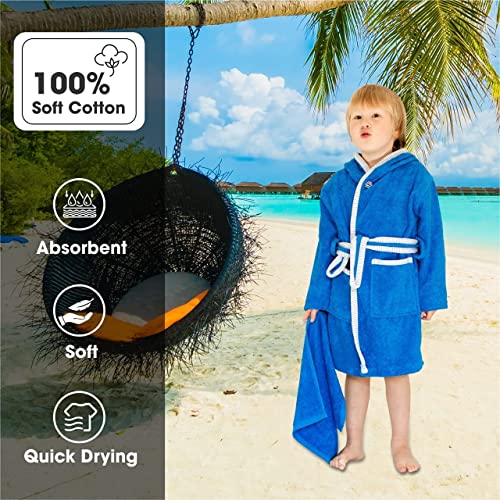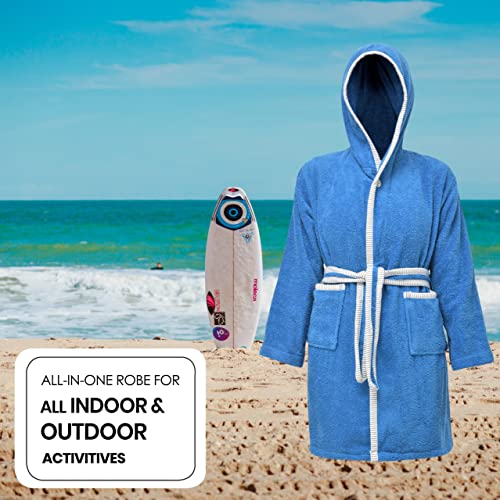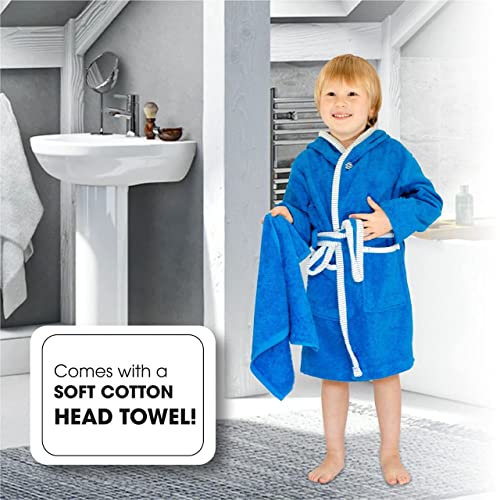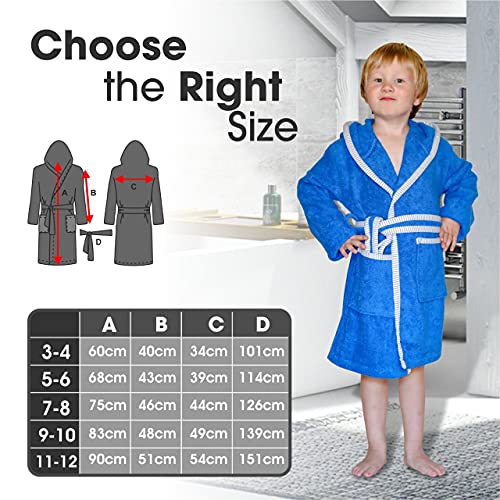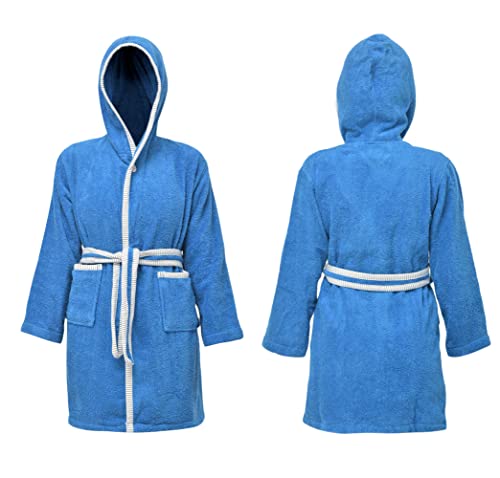 ALLEN & MATE Dressing Gown Kids, 100% Cotton Bathrobes with Hoodie and Pockets, Terry Towel Dressing Gown for Girls, Boys 3-12 Years
Features:
💗 BEST TOWEL BATHROBE: Allen & Mate Beach bathrobe for the children is customized and designed for the kids to have fun at the beach, poolside or at home. The terry bathrobe with hood offers top comfort for the children and are made without any traces of chemicals which are harmful for the body. Children can wear it after swimming to relax by the poolside. Cotton absorbs water readily to ensure that the children do not catch cold or cough.
💗 STYLISH DESIGN: Made from 100% cotton, the robe is ideal to be worn as boys dressing gown or girls dressing gown. The stylish design with two deep side pockets- to keep all your teen's valuables, fastening belt-for sizes adjustment and a hood- for keeping head dry gives kids dressing gown an appealing style for the liking of the children.
💗 VIBRANT COLORS: Allen & Mate bathrobe comes in various different colors for all age groups such as Orchid, Blue, Charcoal & Navy Blue which makes this robe the perfect choice for your little ones.
💗 THE PERFECT GIFT: Available in wide range of sizes for kids aged between 2-11 years, these make for a perfect gift for birthdays, waterside excursions or simply to be used at home, bath robes are exciting gifting option for the kids.
💗 ALLEN & MATE PROMISE: Allen & Mate aims to introduce a new lease of life into fashion. It is with honesty, dedication and years of research, that we have come up with exciting products that essay the trending fashion trademarks of London. For us, customer satisfaction is of top priority. Every Allen & Mate product is put through stringent quality checks to ensure premium quality and durability for the customers.