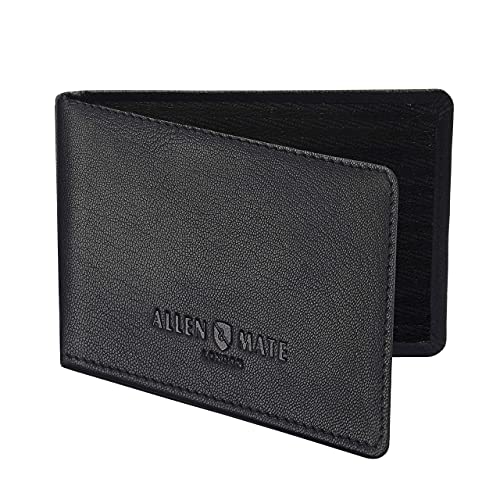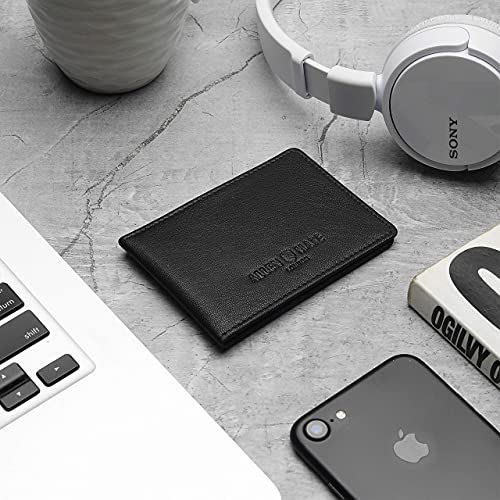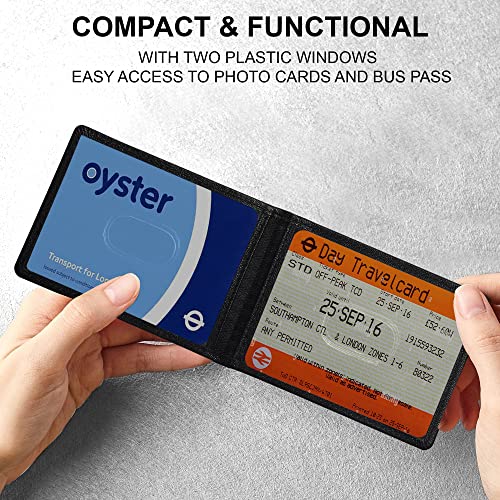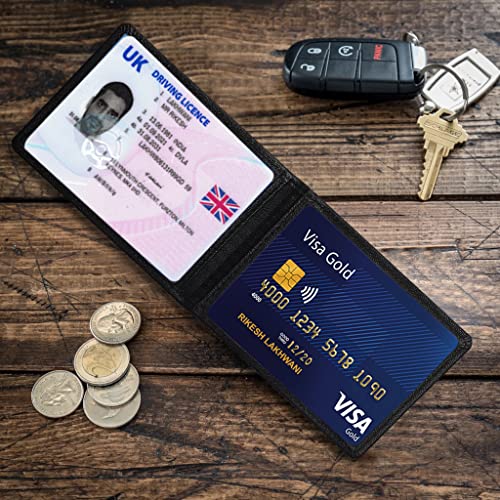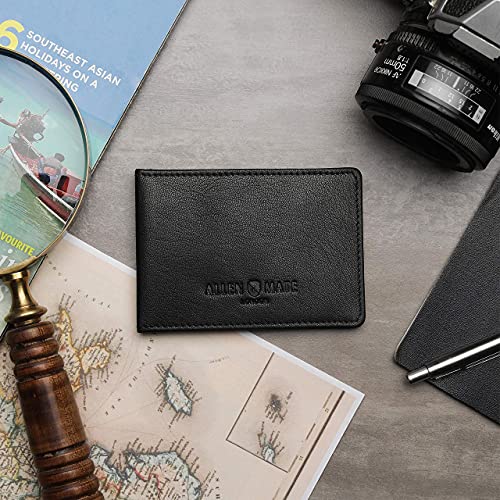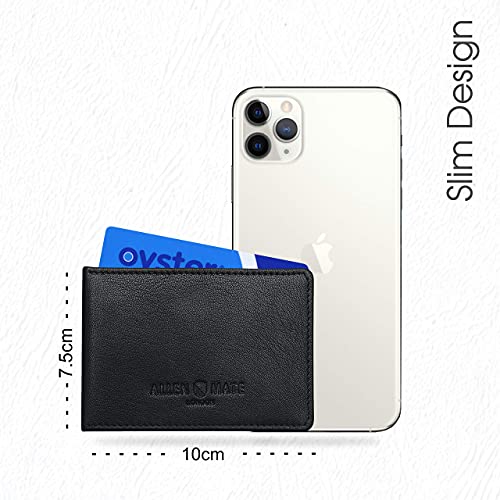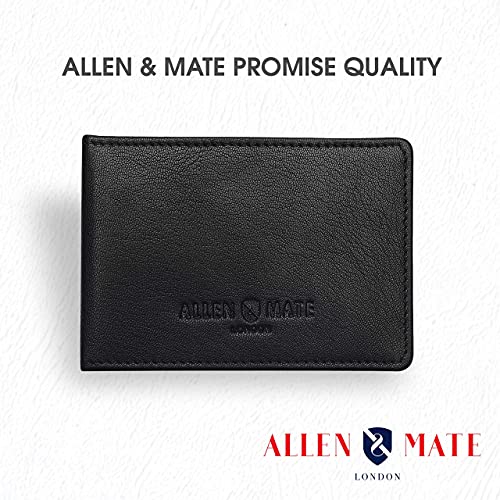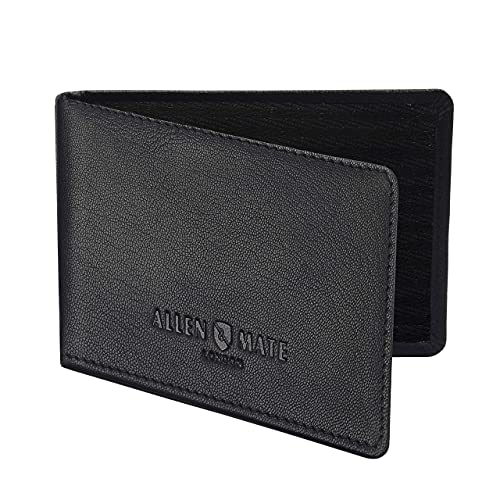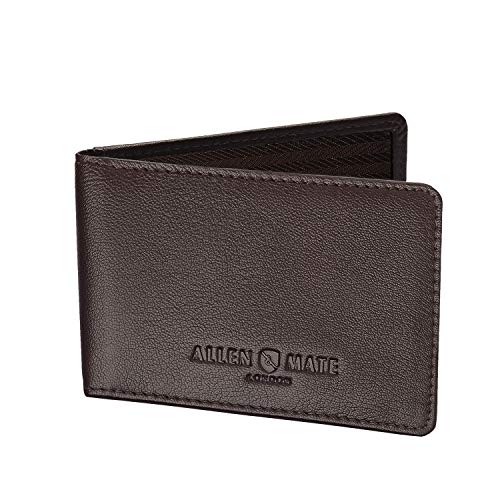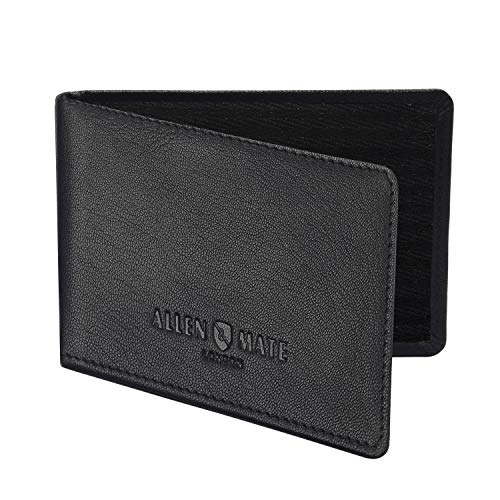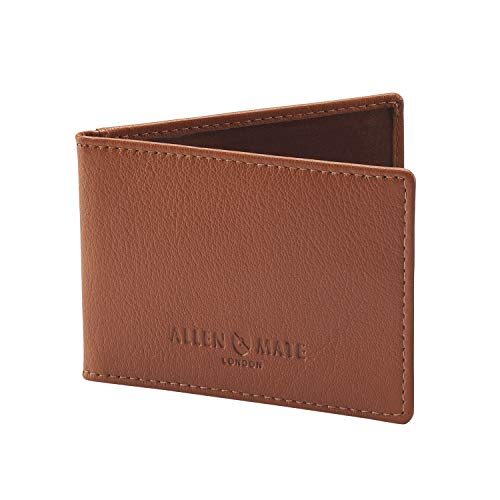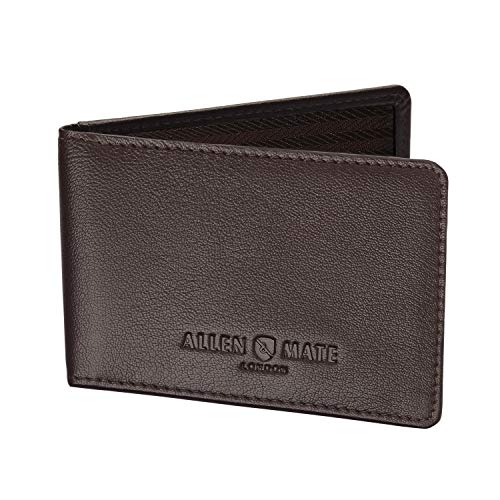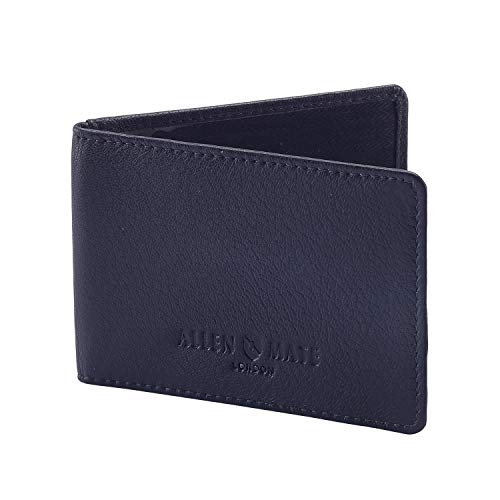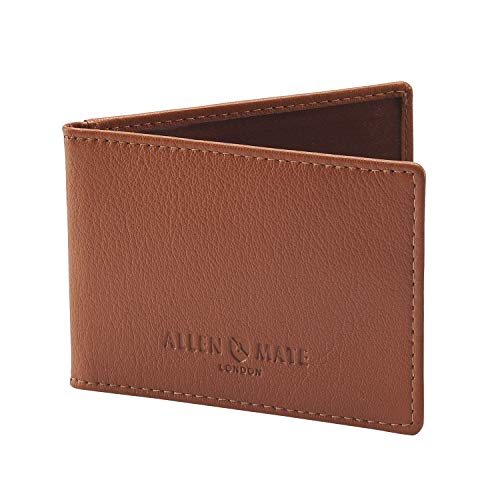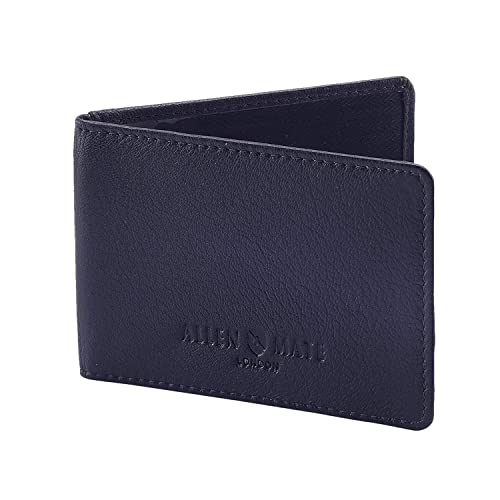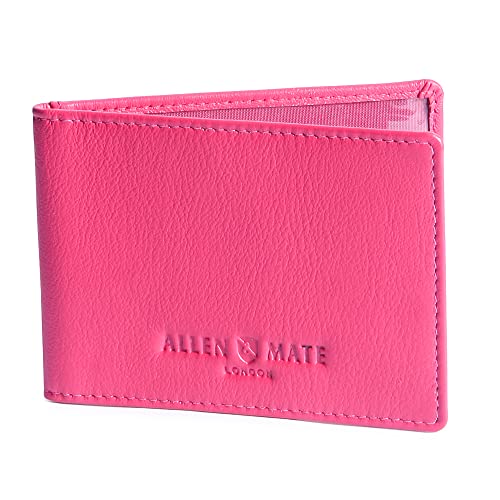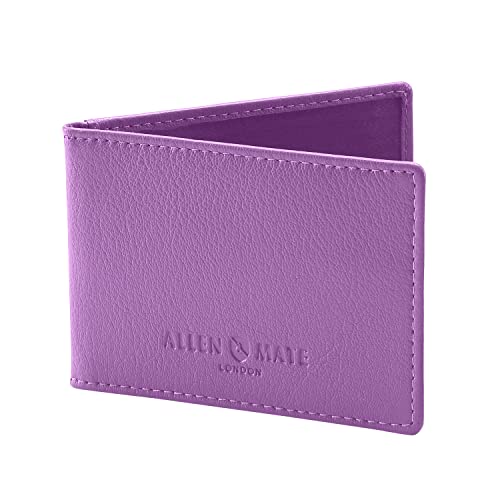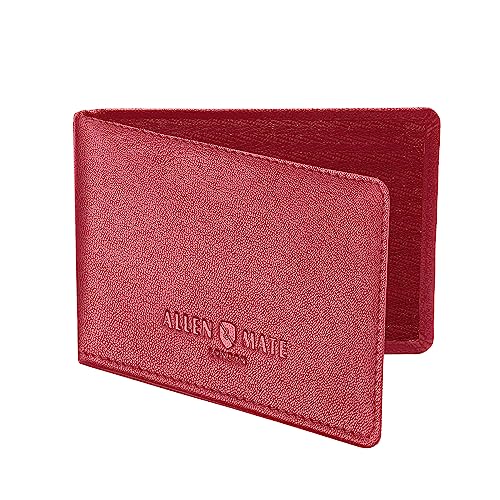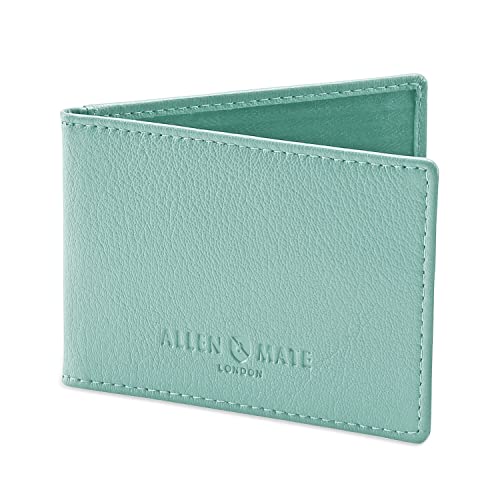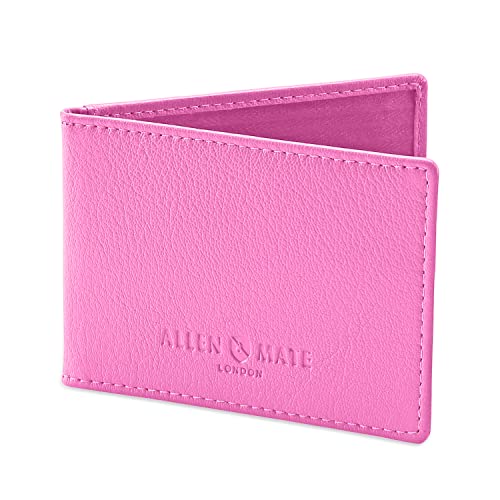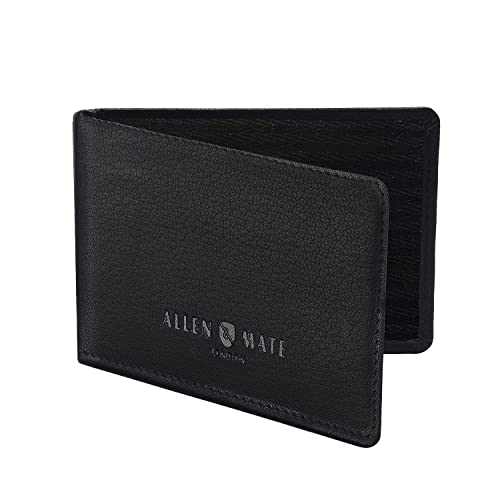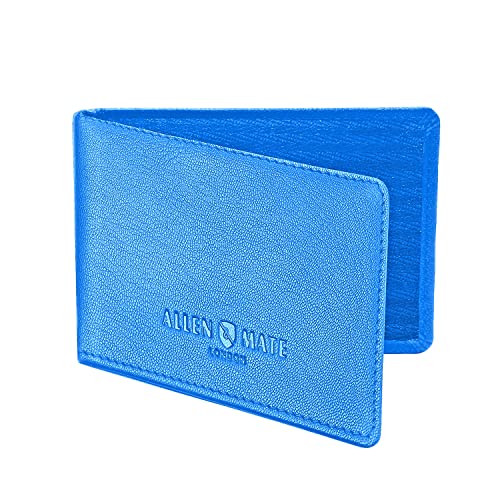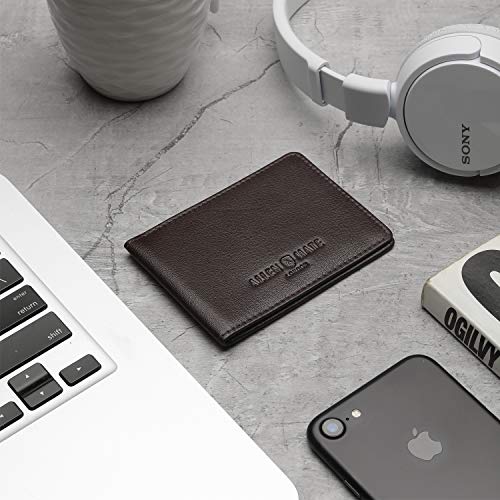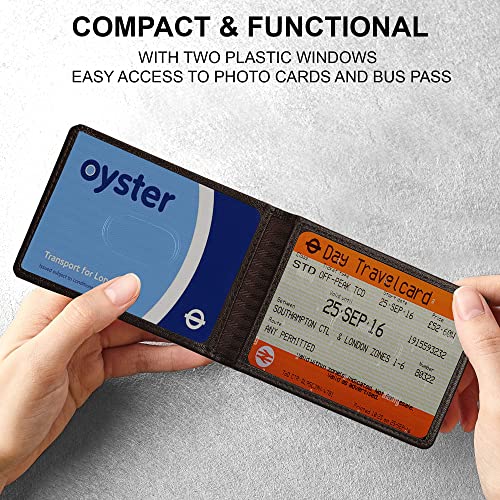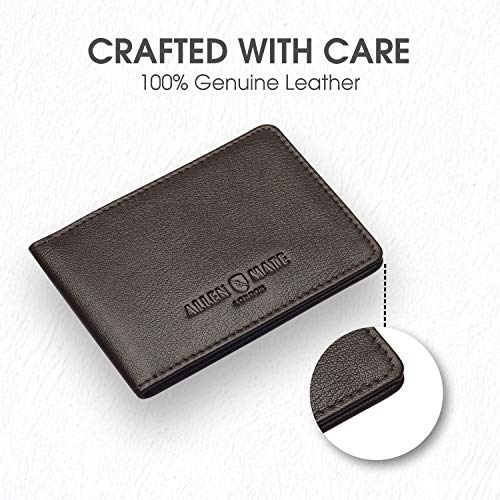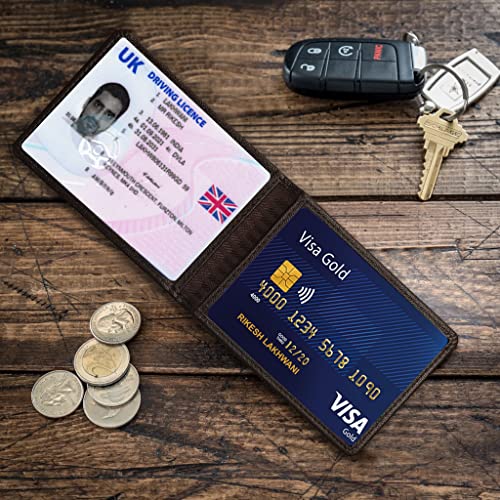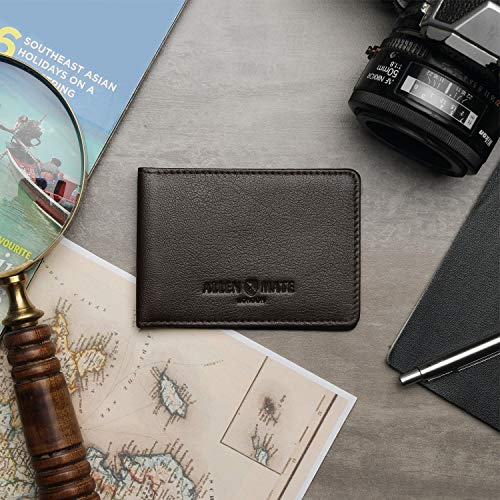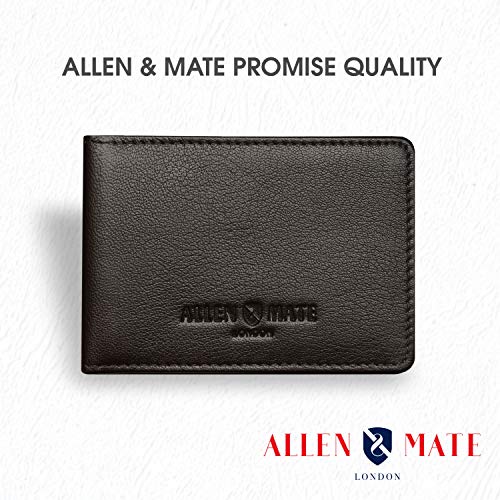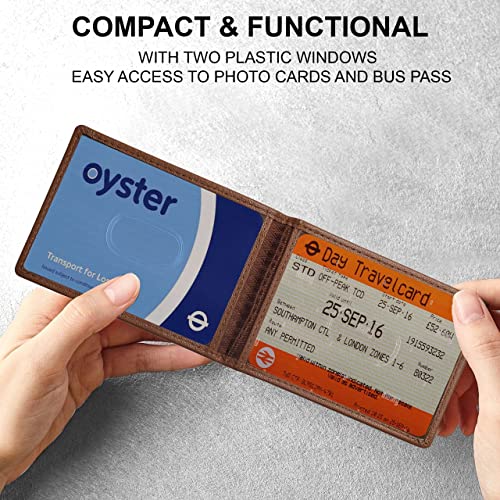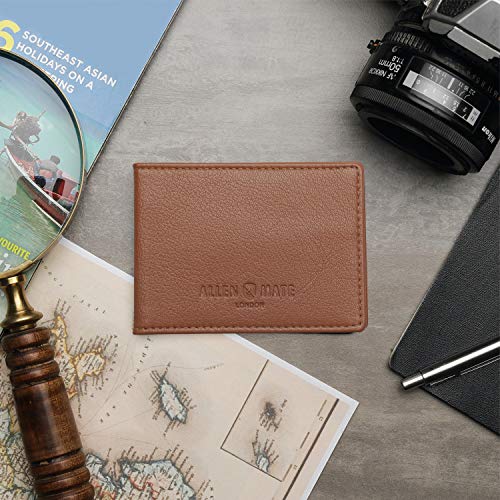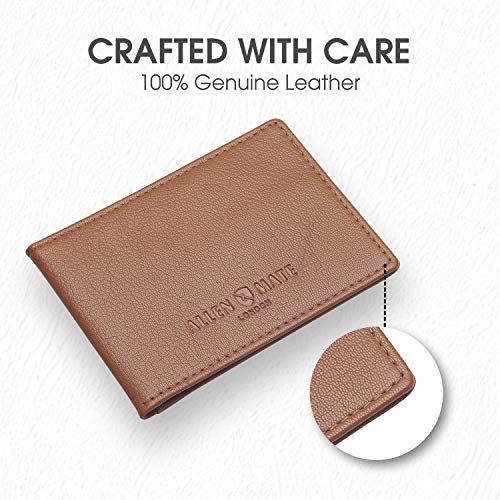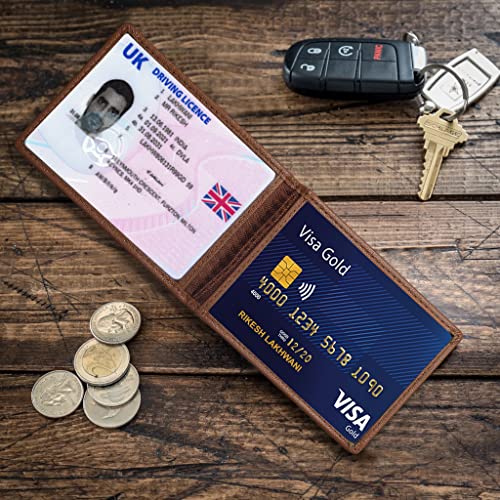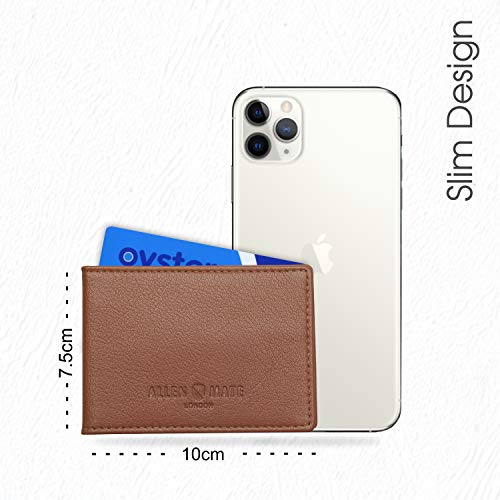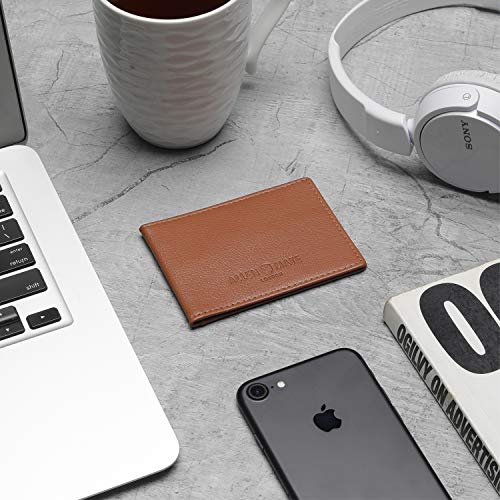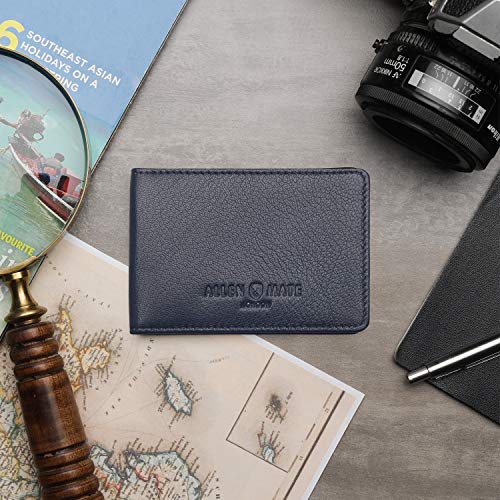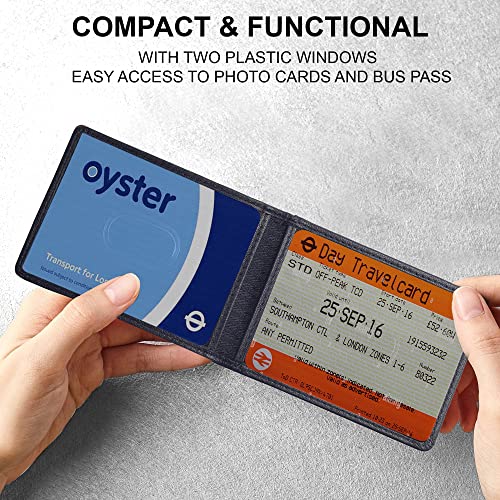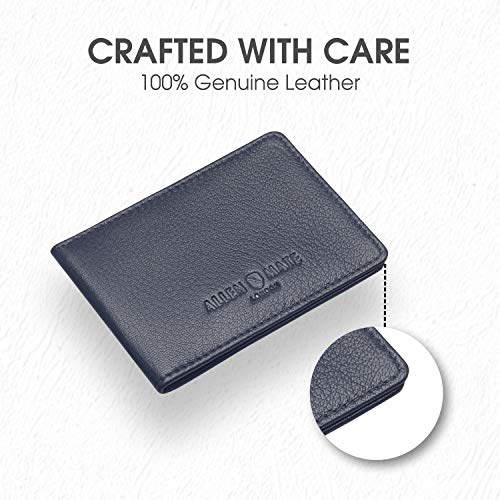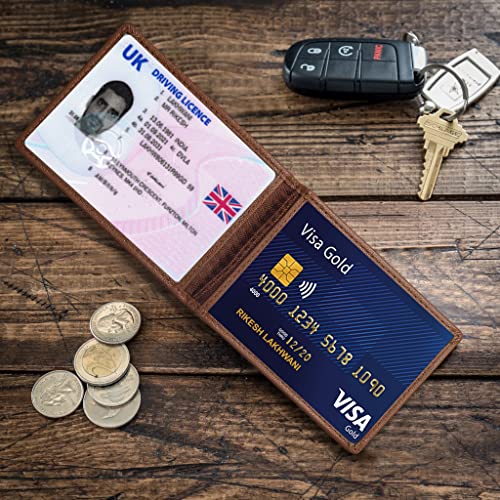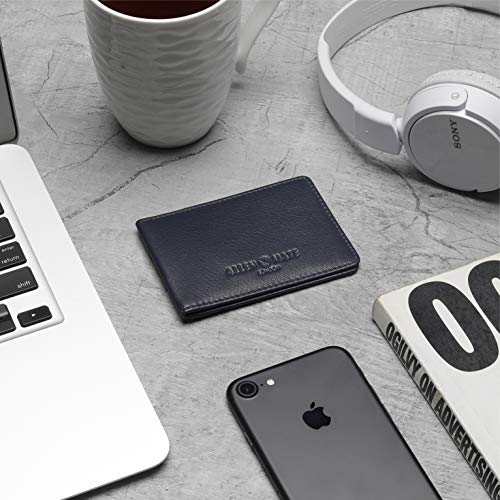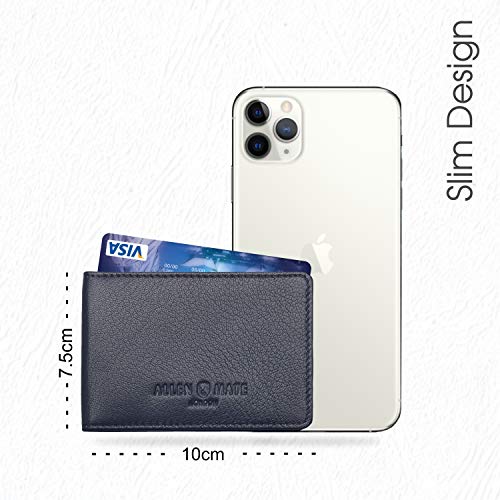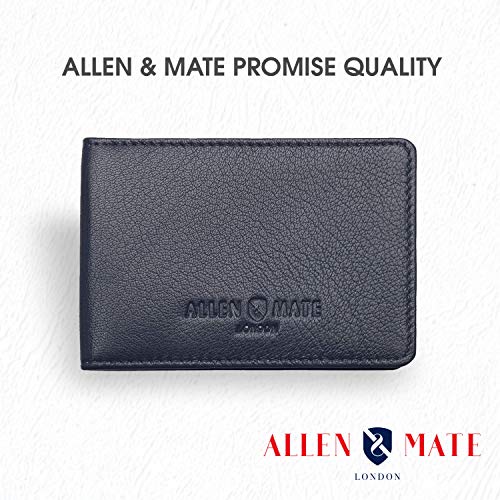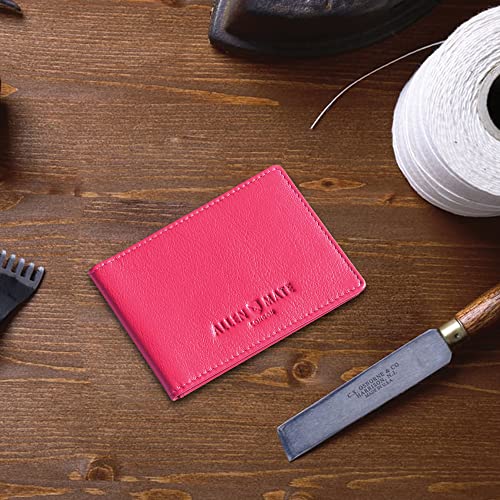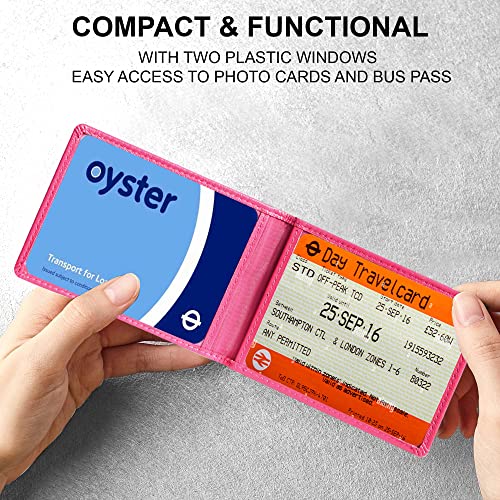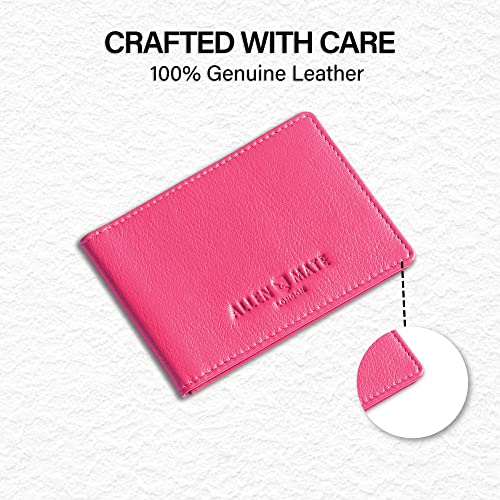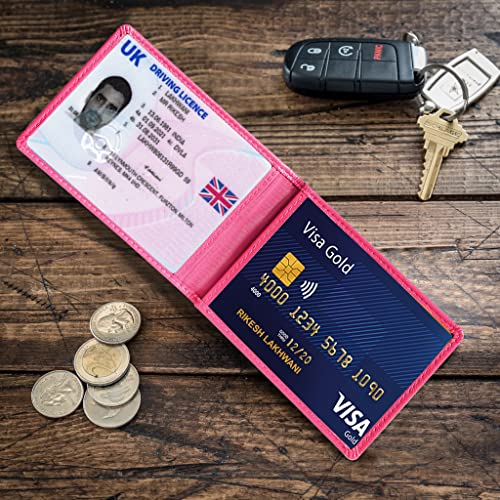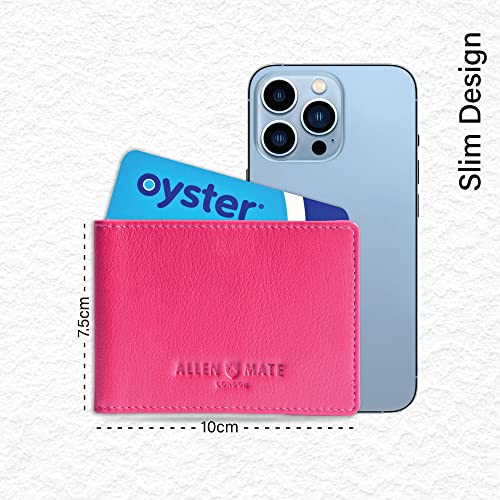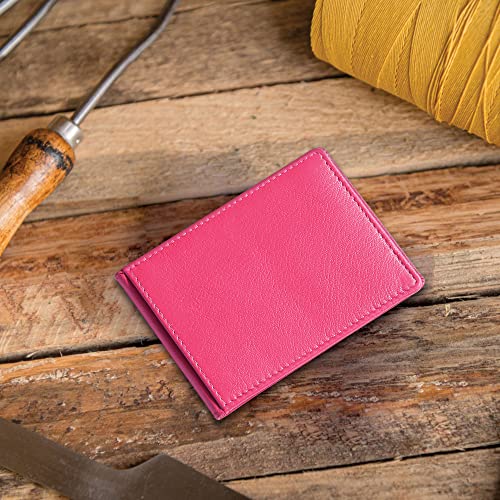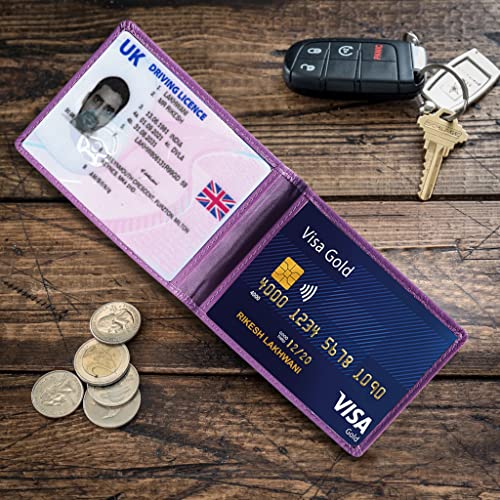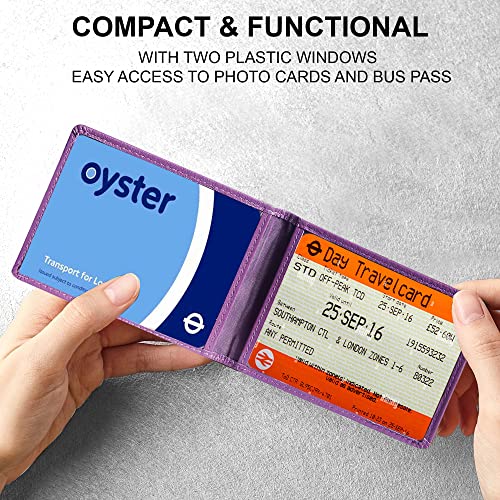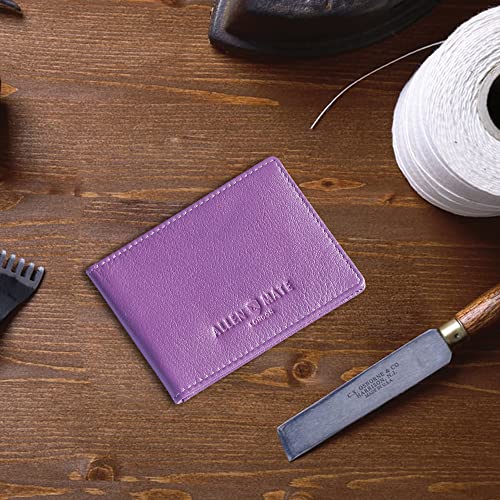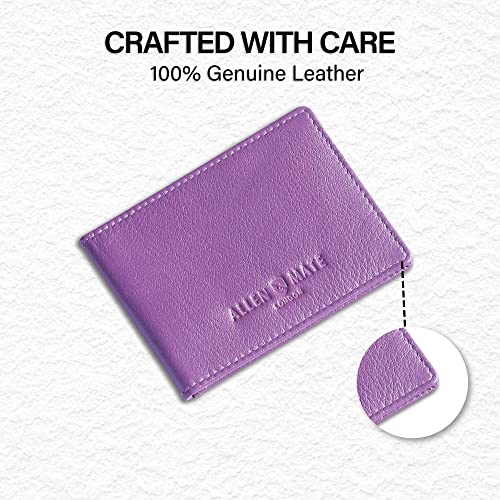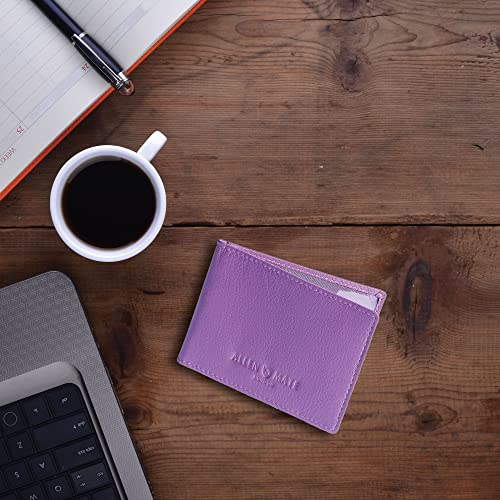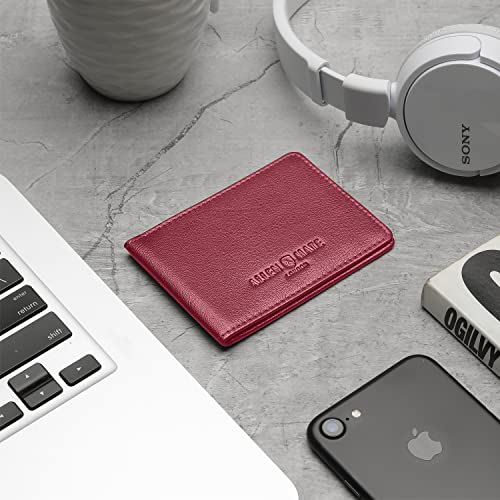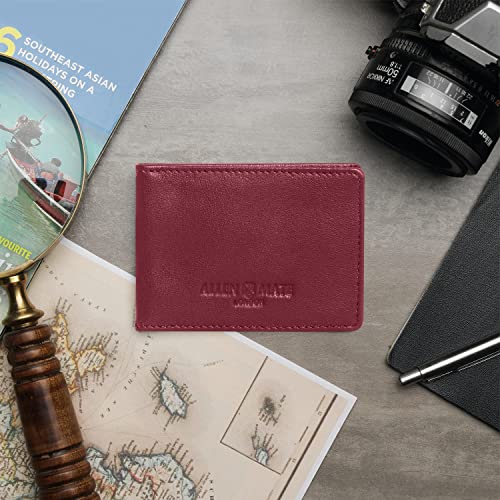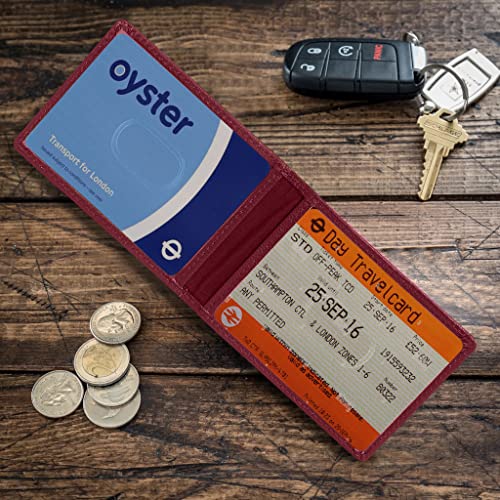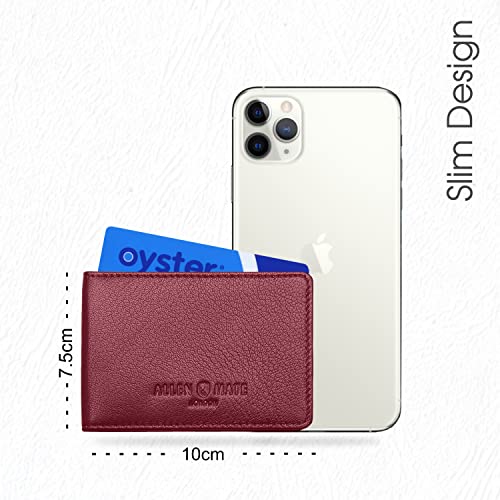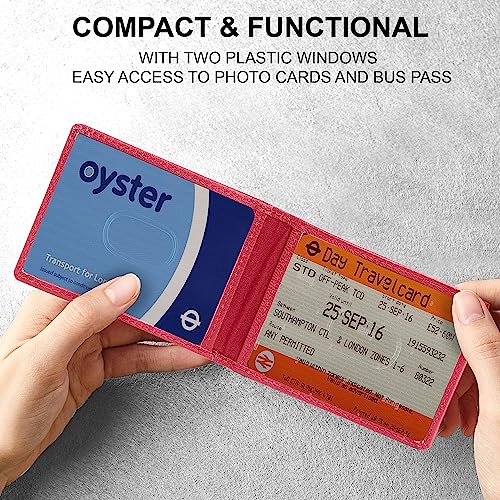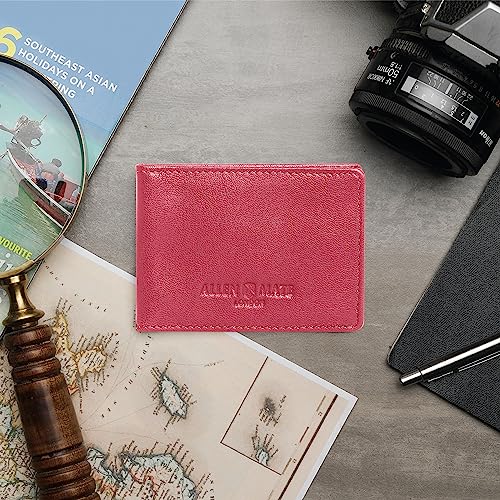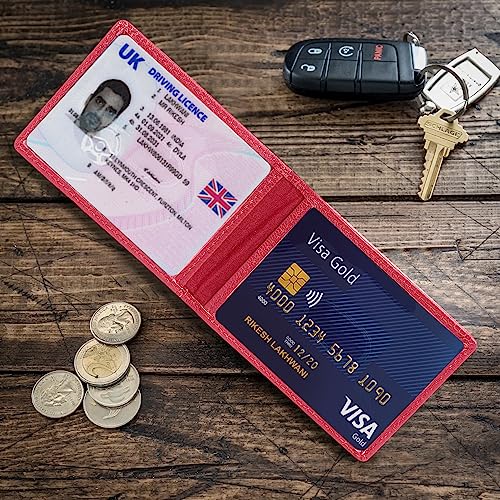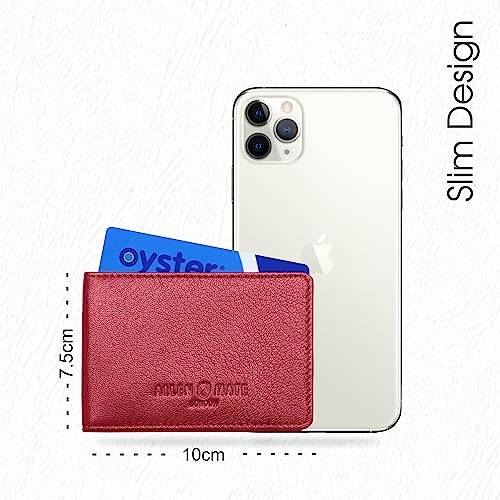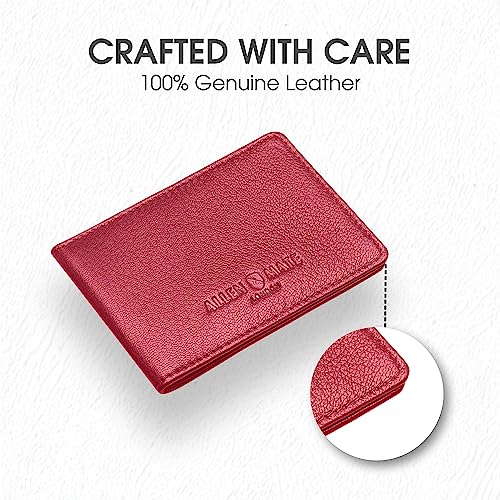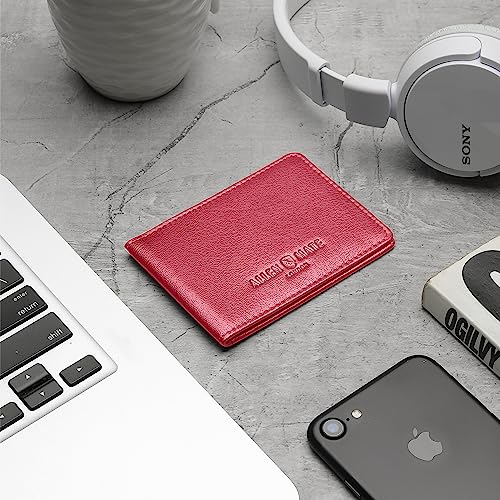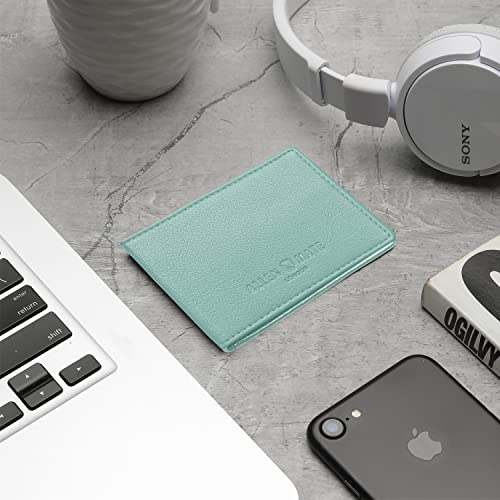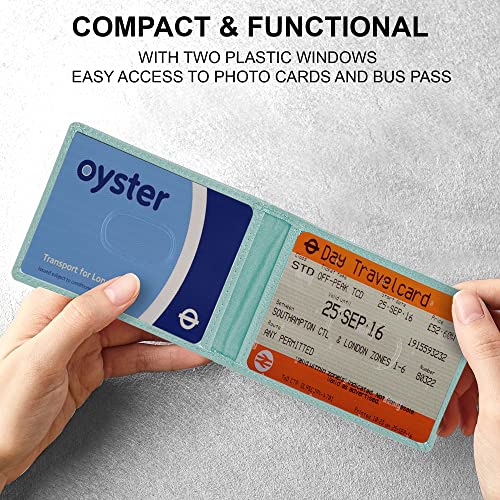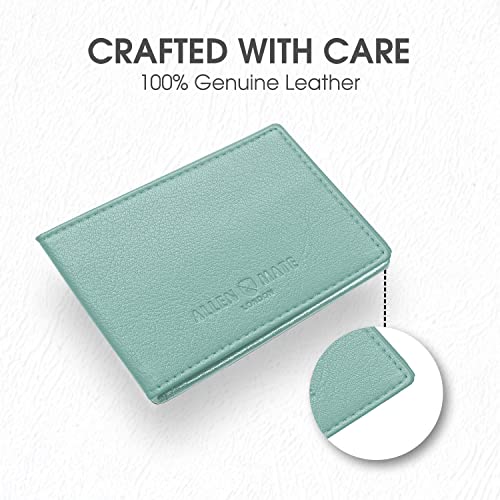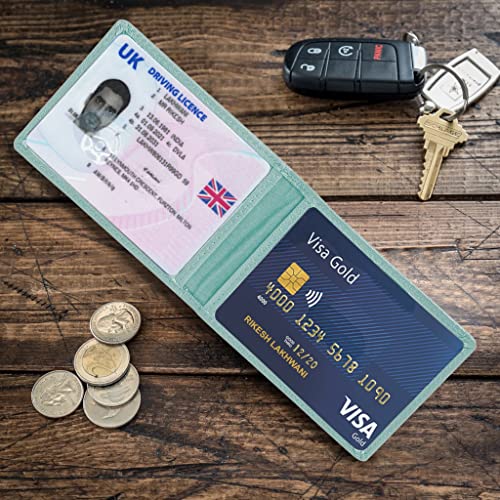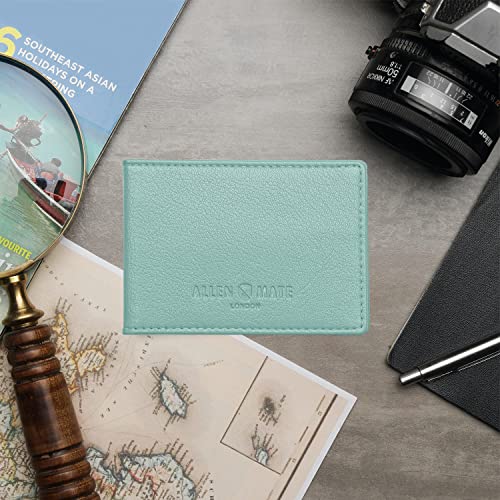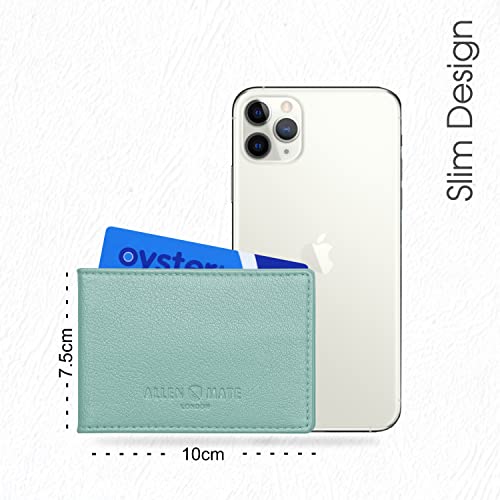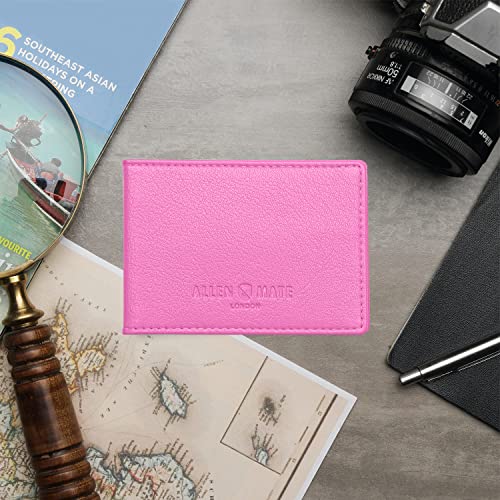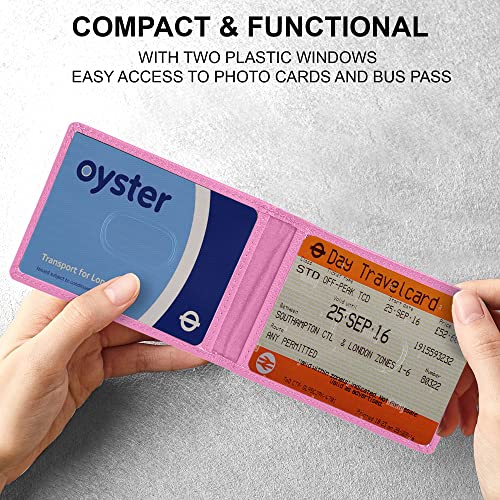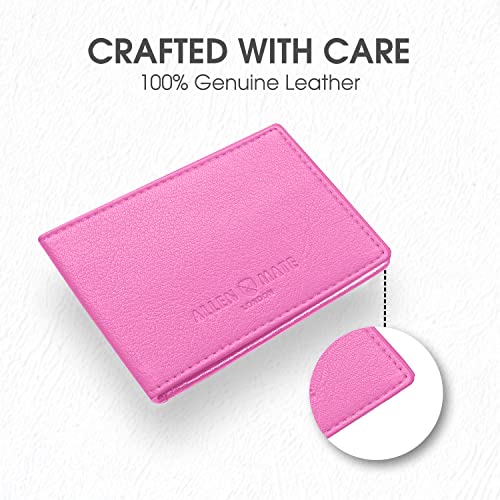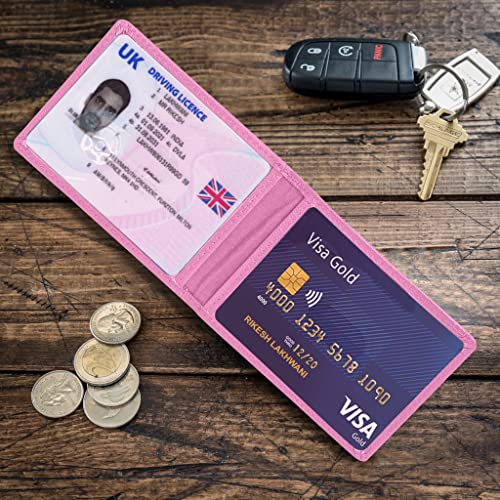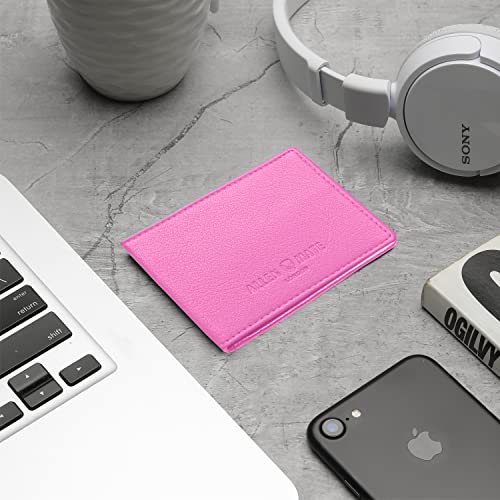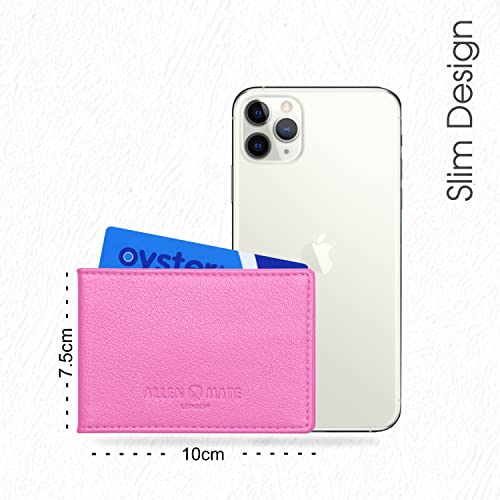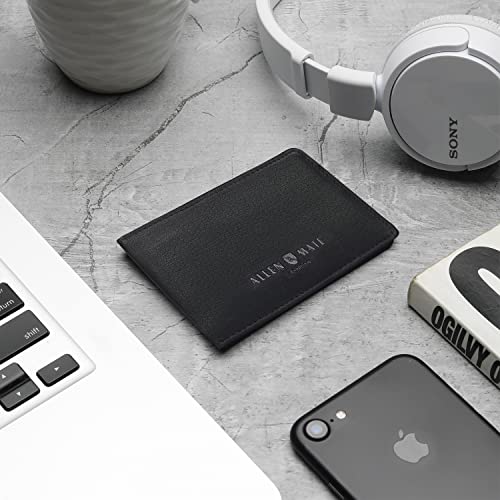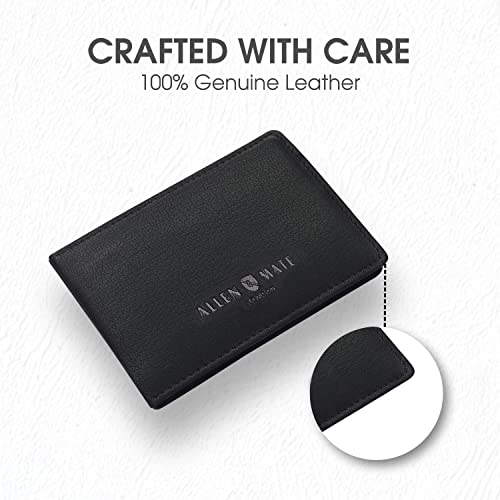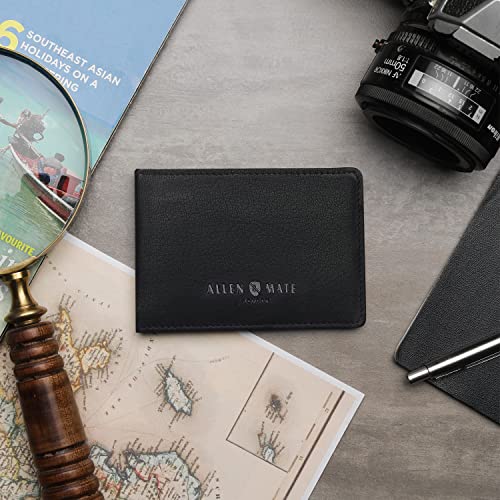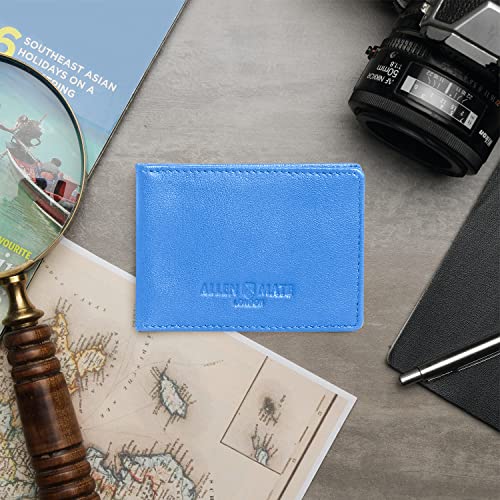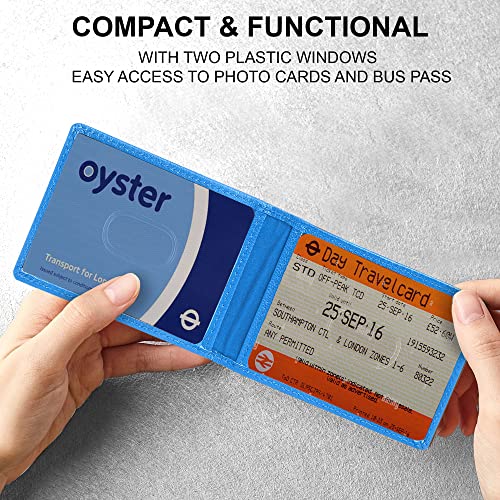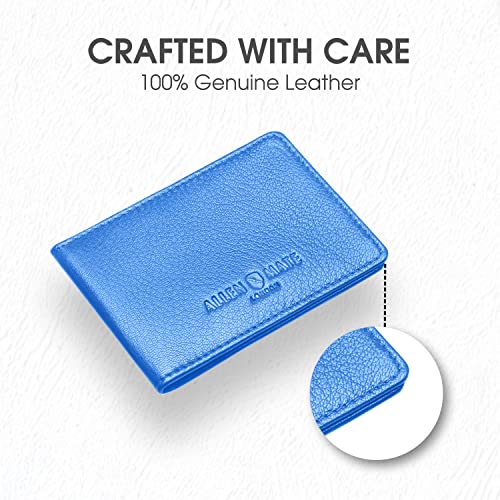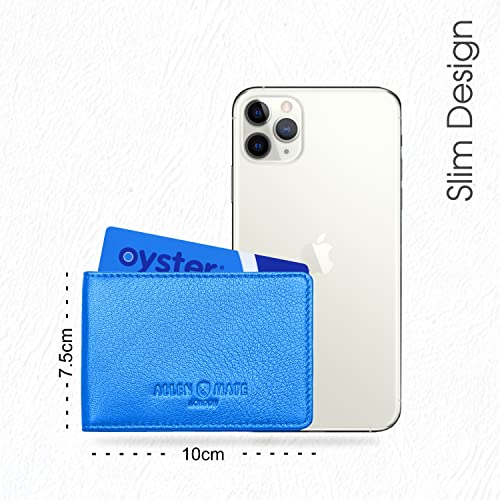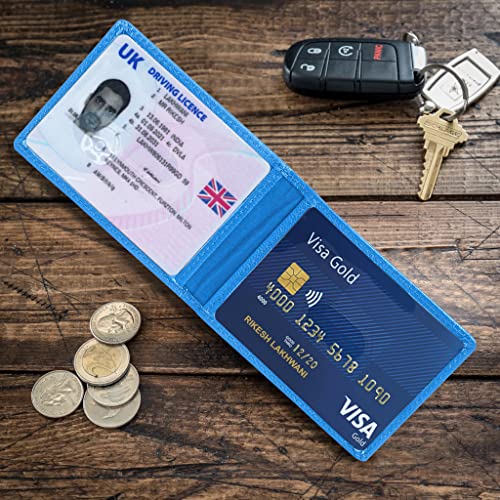 ALLEN & MATE Genuine Leather Bus Pass Travel Card Holder/Driving License Oyster, Minimalist Wallet Credit Card Holder
Color:
Black Premium Edition
Features:
TOP QUALITY LEATHER TRAVEL PASS HOLDER: Inspired by the classy London fashion, Allen & Mate brings to you a top-quality leather travel card holder/oyster card holder. For the people on go, for the people travelling around the globe, the leather card holder is quite handy to keep the id cards, credit/debit cards, driving licence, railcard, bus pass safe and secured.
HIGH FUNCTIONALITY TRAVEL CARD HOLDER: Made from genuine quality soft leather, the travel card wallet is designed with dimensions of 7.5cm x 10cm x 0.4cm. It has 2 plastic windows inside for easy access to the photo cards, bus pass and train ticket.
STYLISH COLOURS: Allen & Mate leather card holder comes in exciting colours to cater to different individual styles. Choose from an exciting range of colours from Black, Brown, Navy Blue to Tan to set your style statement.
THE PERFECT GIFT: A perfect gift for your loved ones, bus pass holder for men/bus pass holder for women is a must for travel junkies and even for daily commuting. Go surprise your loved ones with a thoughtful gift.
ALLEN & MATE PROMISE: For us, customer satisfaction is of top priority. We are absolutely confident you'll love our product that we offer a no-quibble 6 months money-back guarantee. For added peace of mind, you'll be dealing with a UK-based company with UK customer support.
Details: leather oyster card holder travel pass holder oyster wallet oyster card wallet oyster card holder women train pass holder ticket holder wallet travel pass holder wallet bus pass wallet train ticket holder travel ticket holder bus pass holders for men railcard holder oyster card holder oyster travel card holder ticket holder travel ticket wallet bus pass holder bus pass wallets bus pass holder for women bus pass holders pass holder ticket holders bus pass holder for teens bus pass holders for kids bus pass holders for teens oyster card oyster card holder leather oyster holder pass holders bus pass holder for men oyster card holders id holder bus pass wallet for women id pass holder rail ticket holder rail pass holder bus pass card holder season ticket holder 2 card holder buss pass wallet bus wallet tube pass holder rail ticket wallet rail pass wallet train pass wallet yoshi leather railcard wallet train ticket holder leather leather travel pass holder train card holder travel pass leather oyster card wallet leather ticket holder oyster card holder men travel pass holder men travel pass holder women travel bus pass wallet leather bus pass holder leather pass holder oyster card holder yoshi train ticket holder womens bus passes holder leather rail card holder leather id card wallet train pass holder leather travel pass cover oyster card holder kids yoshi travel pass holder travel pass holder leather ticket pass holder commuter pass holder travelcard holder wallet travel pass leather season ticket holder leather yoshi pass holder travel card cover bus pass wallet women yoshi oyster card holder rail card wallets oyster pass holders oyster holder men train ticket wallet leather travel pass card holder travelcard holder leather bus pass holders men case bus pass rail card ticket holder bus pass holders teens season pass holder visconti oyster card holder visconti travel card holder visconti travel pass holder duke leather travel pass holder bus pass holders kids