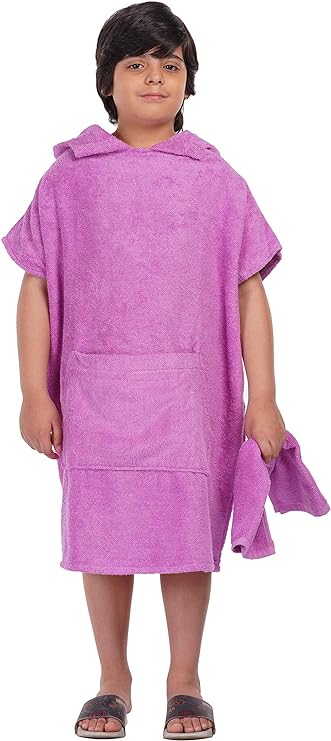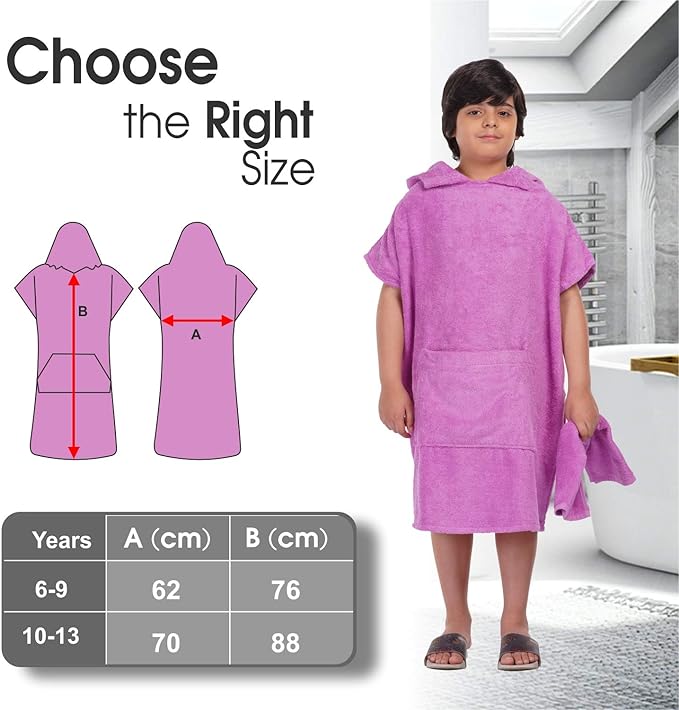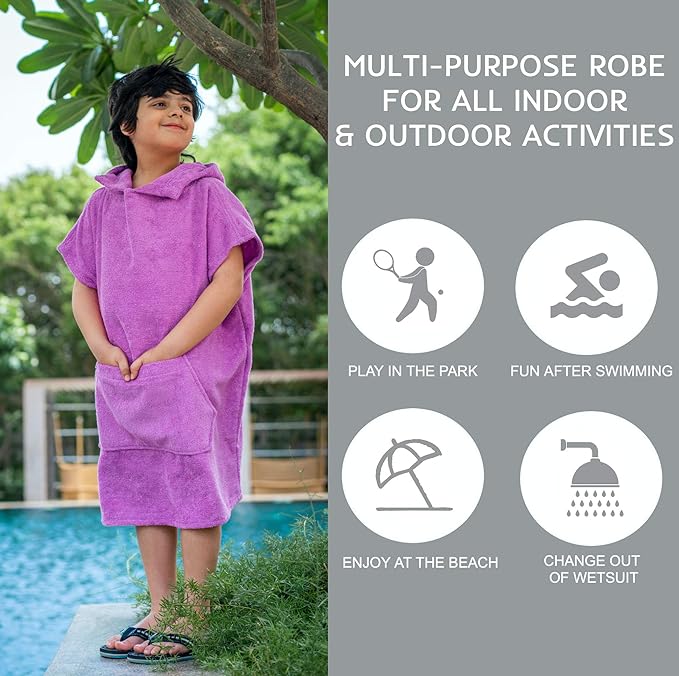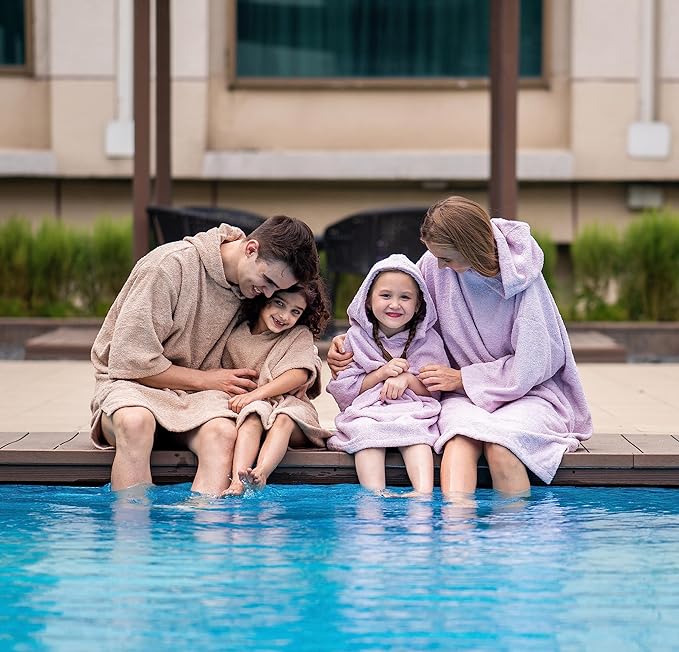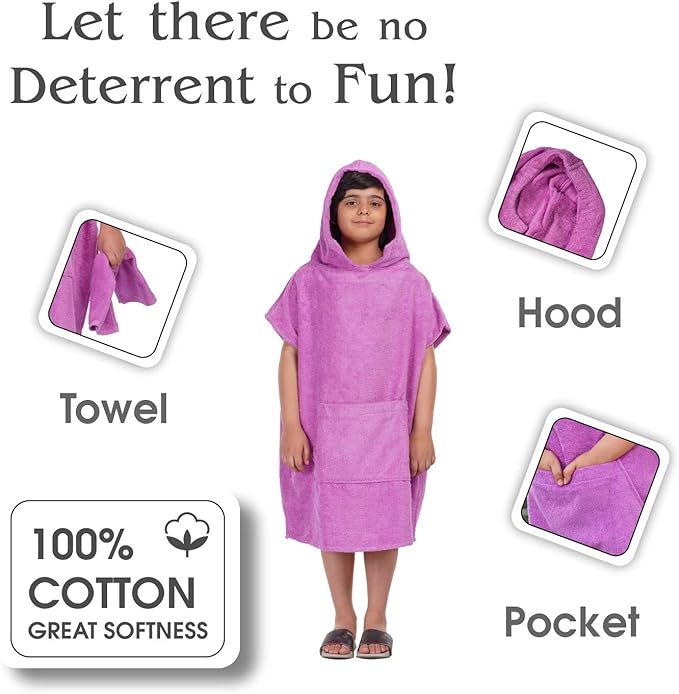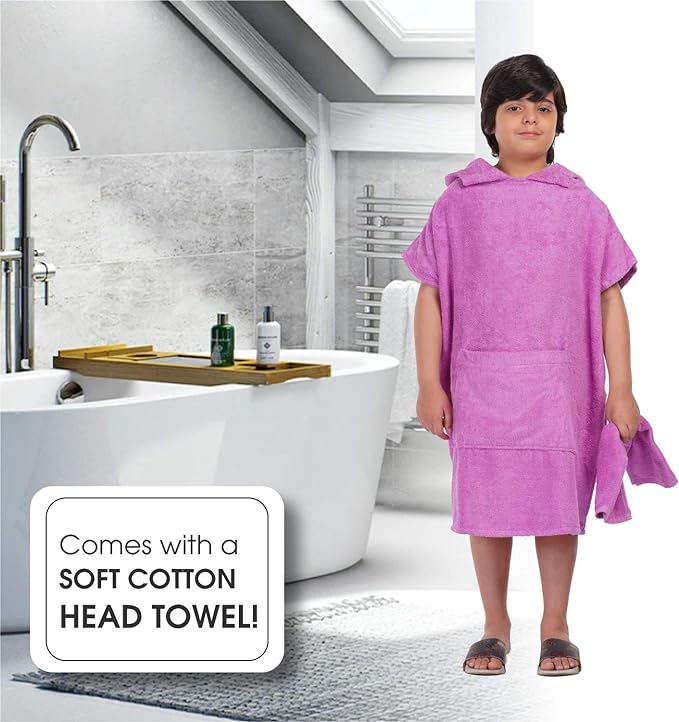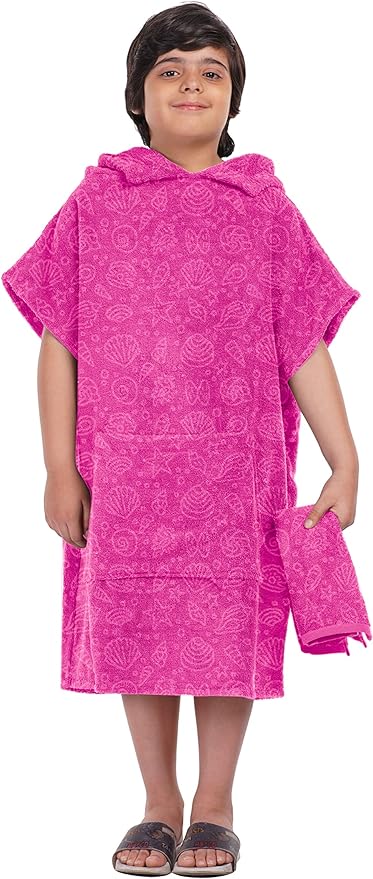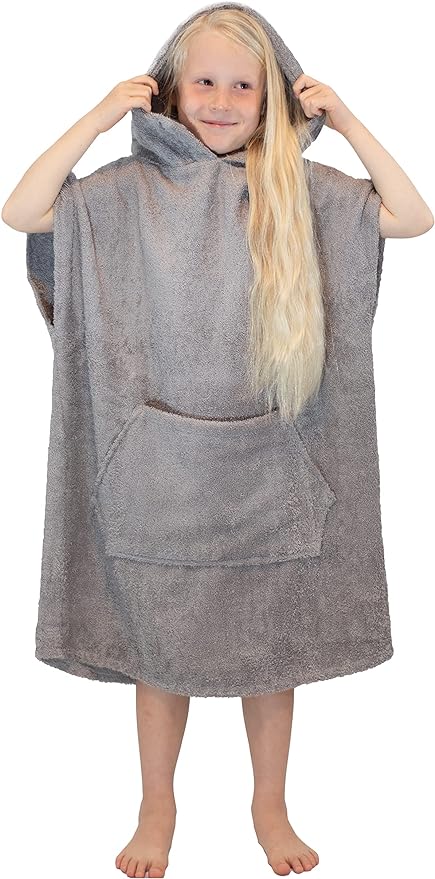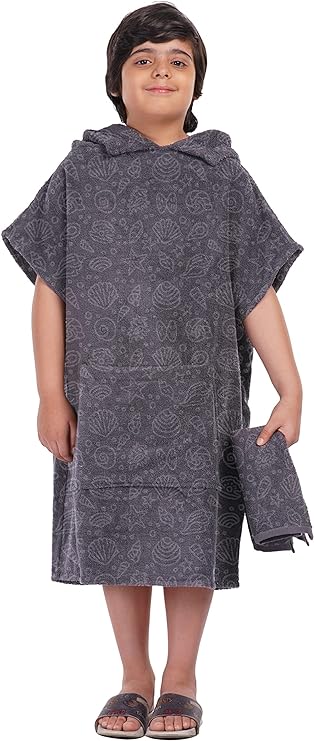 ALLEN & MATE Hooded Towel Poncho for Kids, 100% Cotton Changing Robe for Boys Girls for Beach, Swimming, Surfing, Bathing, Watersports, Indoor & Outdoor Activities
BEST QUALITY TOWELLING ROBE: ALLEN & MATE poncho style bathrobe and changing robe is perfect for surfing, watersports, pool, beach, camping and outdoor outfit changes. Supplemented with a hood, front pocket, you can be rest assured that it is going to be the favourite dress of your little one to enjoy a comfort clothing at home or while going for an outdoor activity.
TOP FABRIC, TOP COMFORT: The premium terry cotton fabric readily absorbs water, which makes it perfect poncho towels to offer optimum comfort. It is an ideal replacement for bathrobe or bath towel. The hooded towel is perfect for your little one for drying, keeping warm and getting dressed in private.
COLOURFUL DESIGNS: Made from 100% cotton, kids towel poncho is suitable for boys and girls alike. Childrens Poncho comes with an elegant head/hair towel and is available in various vibrant colours and designs to choose from.
IDEAL FOR WIDE RANGE OF AGE GROUP: With the dimensions of 62cm - Length, 76cm armpit to armpit for the age group of 6-9 years, and 70cm - Length, 88cm armpit to armpit for the age group of 10-13 years, the ALLEN & MATE towel dress is a must for kids.
THE PERFECT GIFT FOR KIDS: A perfect gift for birthdays, spread smiles amongst the children by gifting them hooded poncho with hand towel. Available in different colours, you can choose the best gift for kids in their favourite colour, and be assured that they are going to like it and wear it more than often.