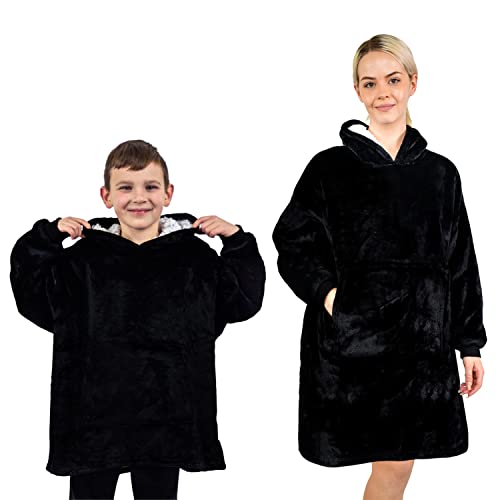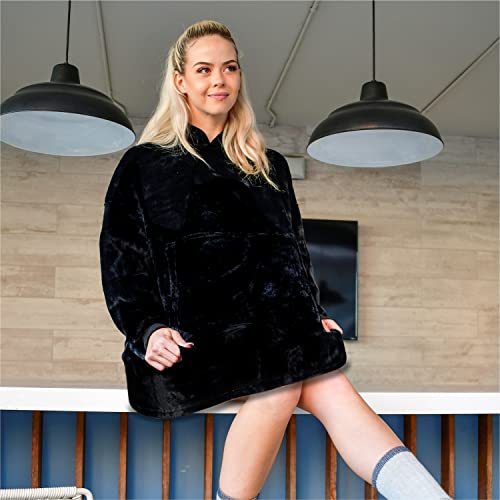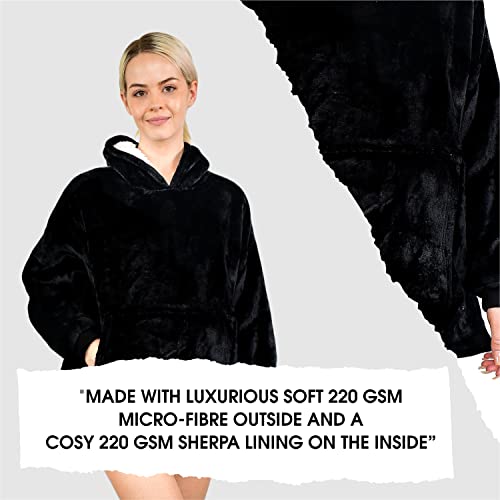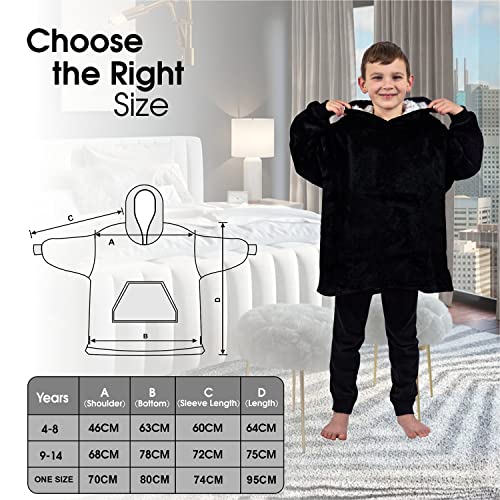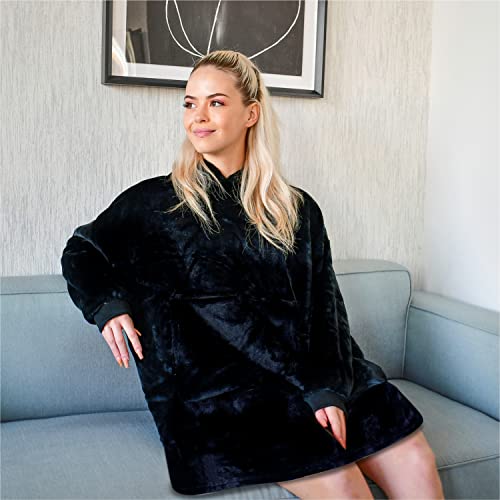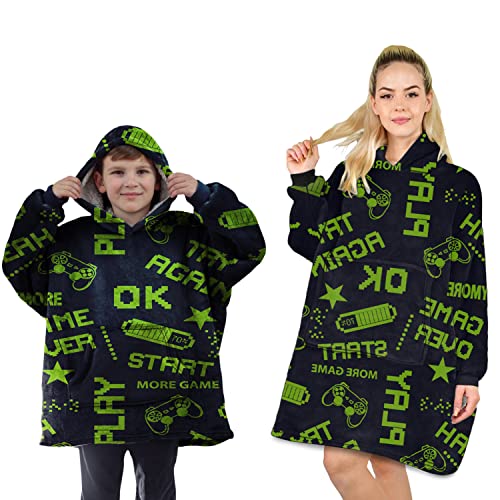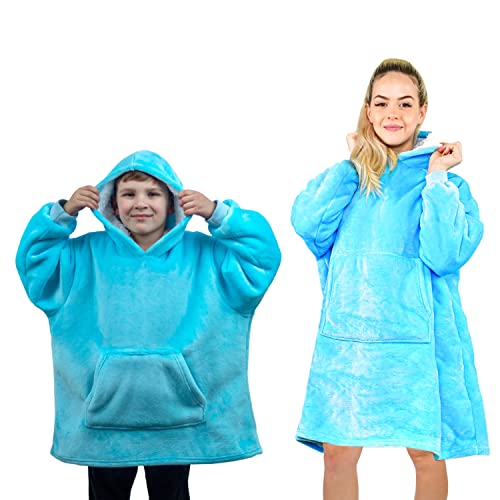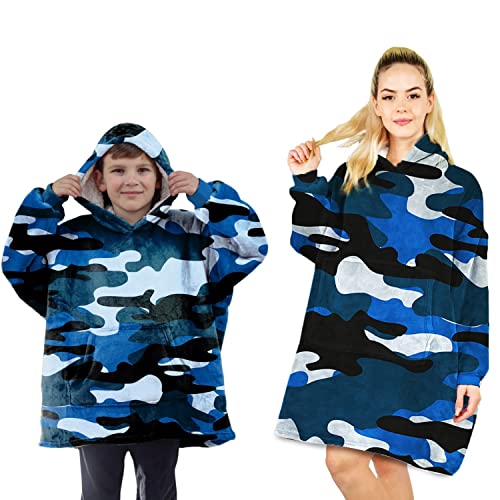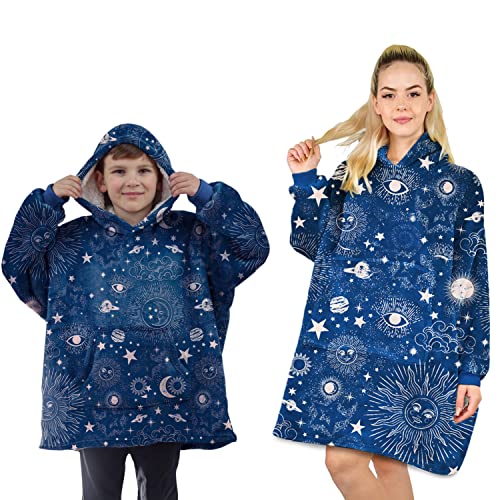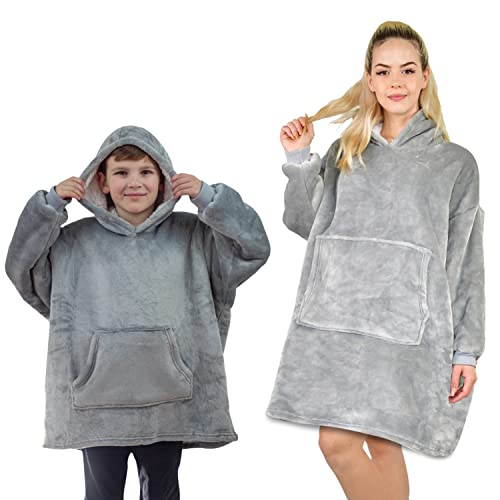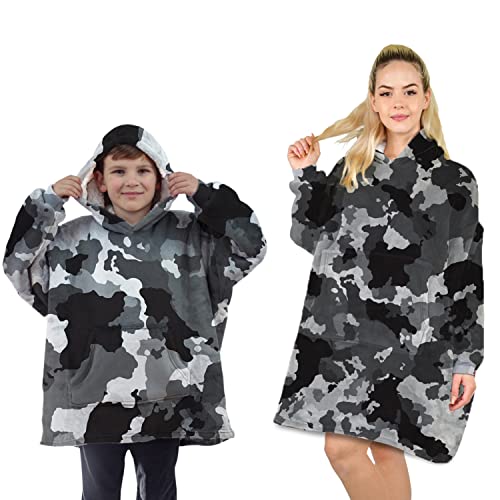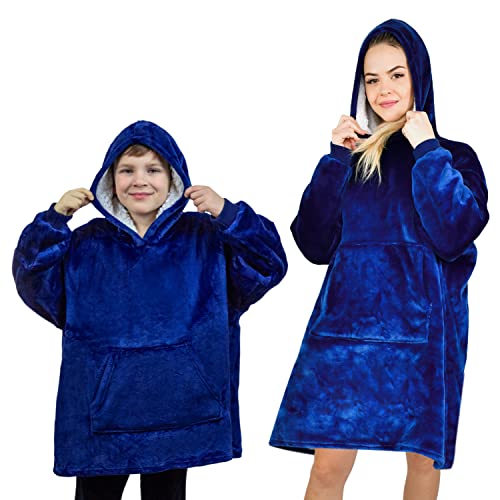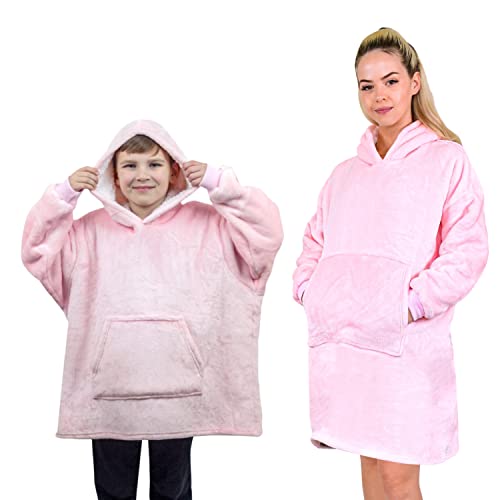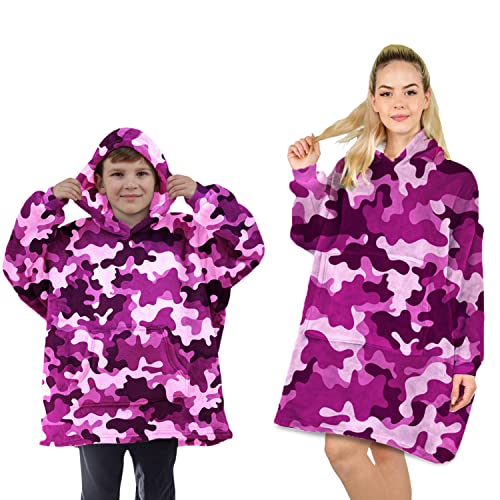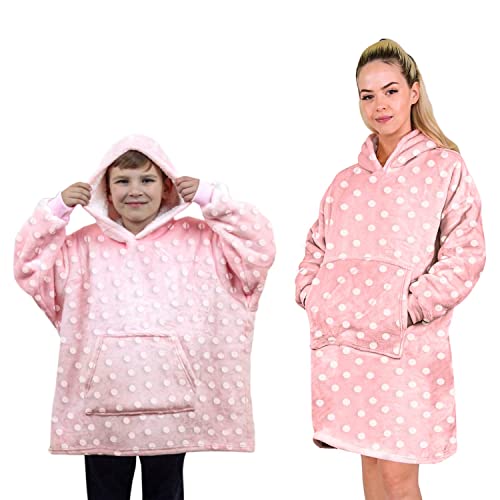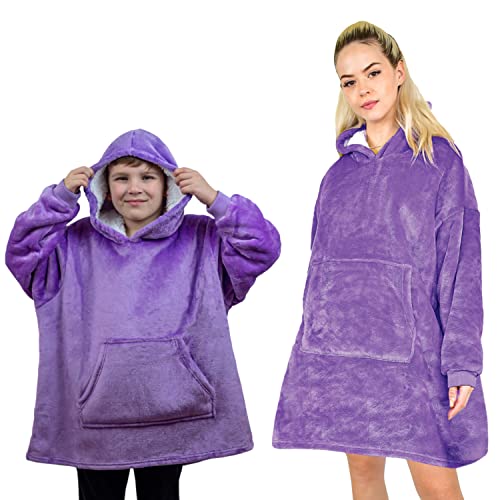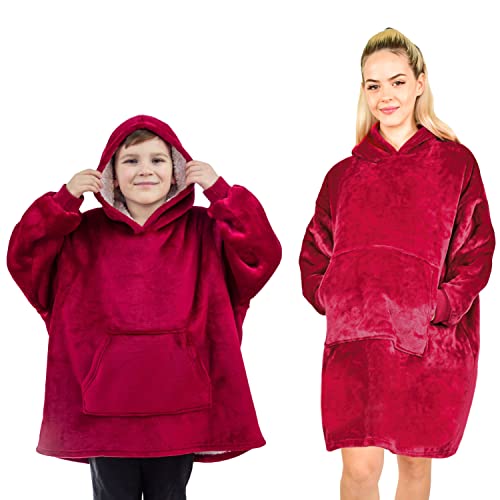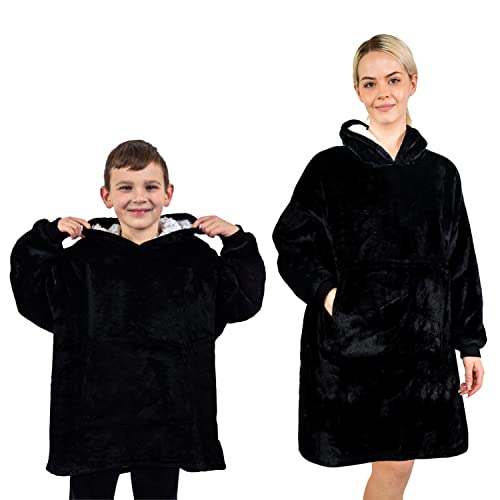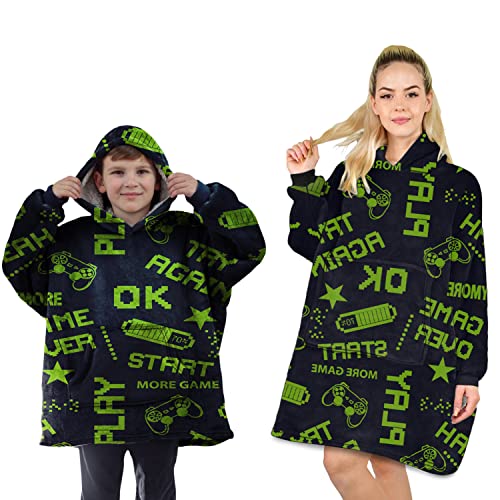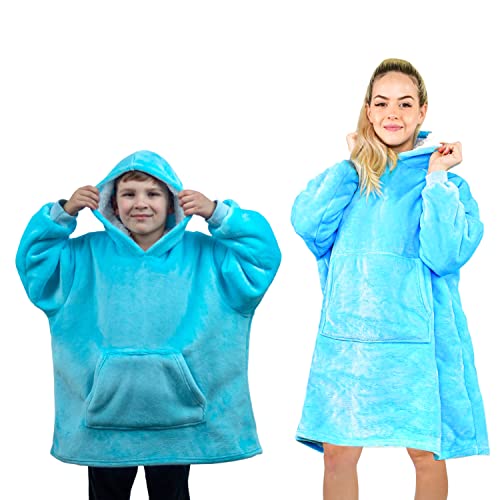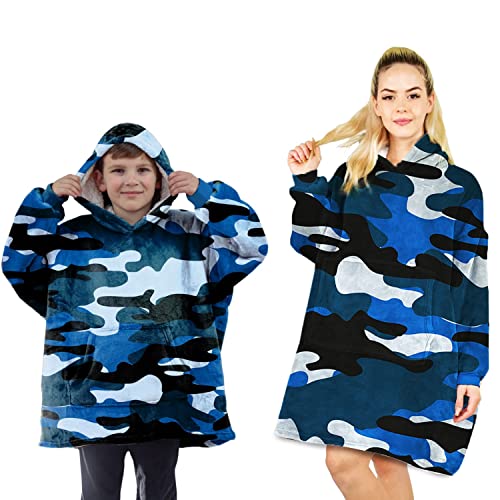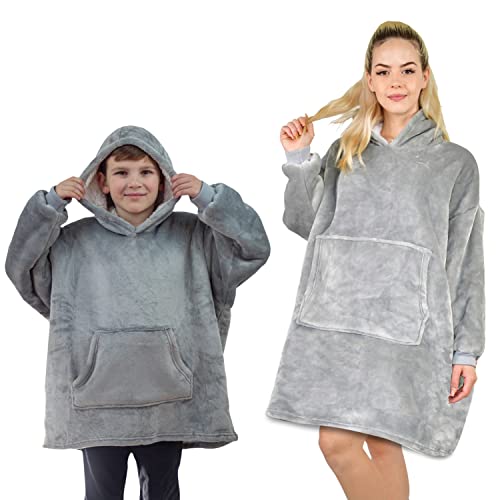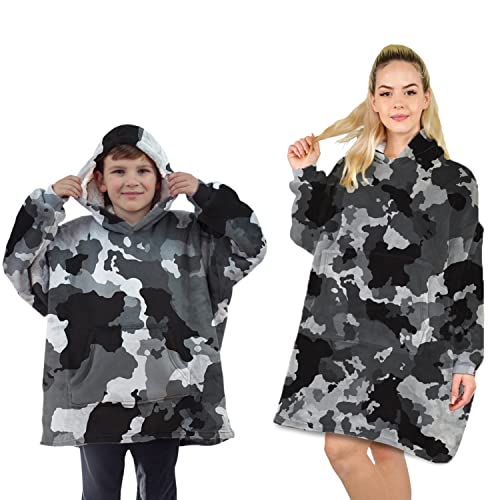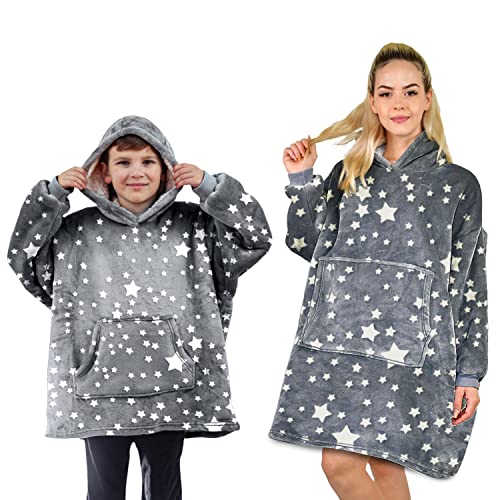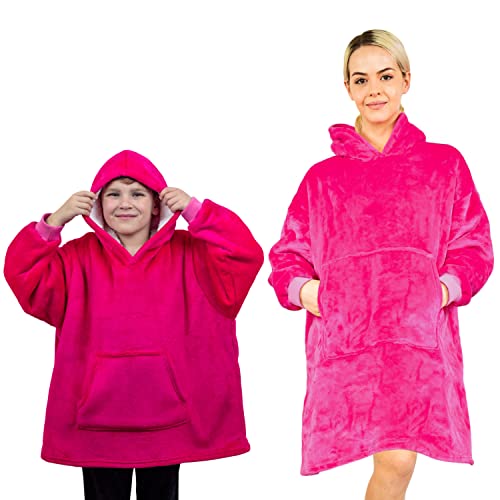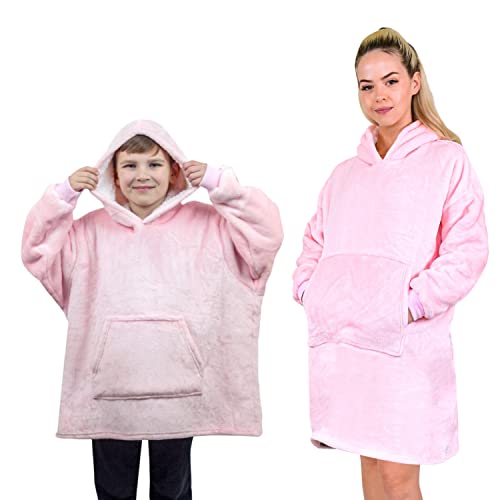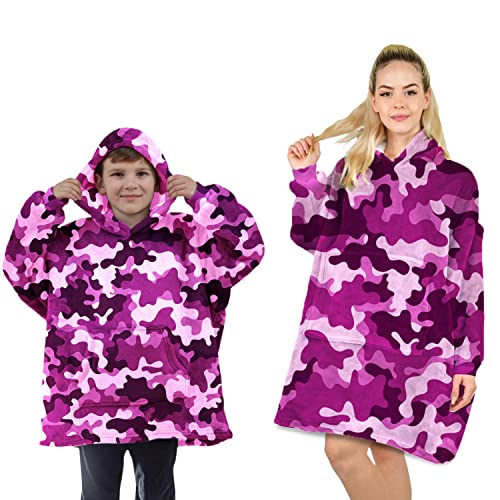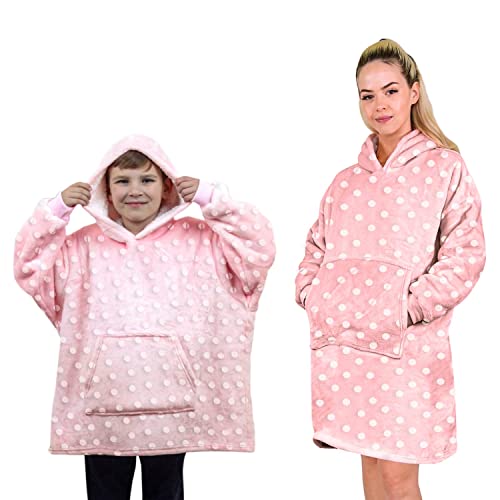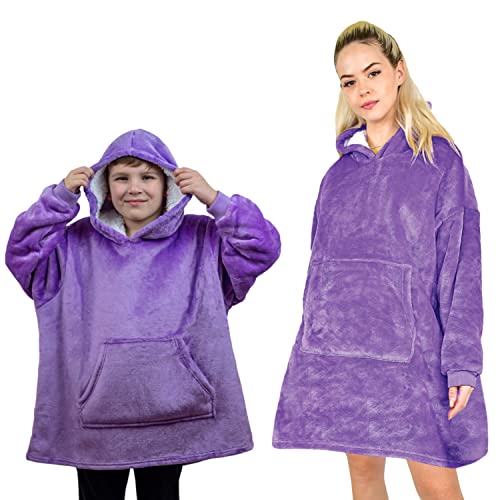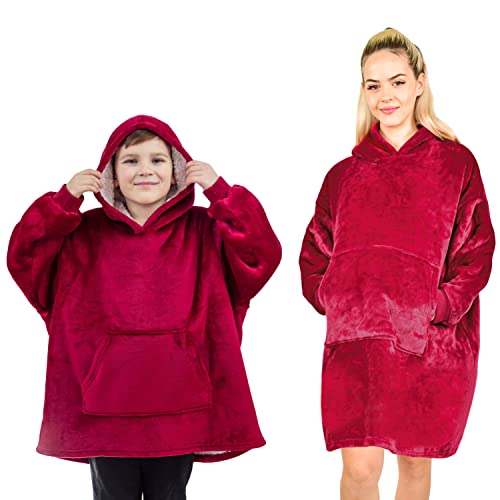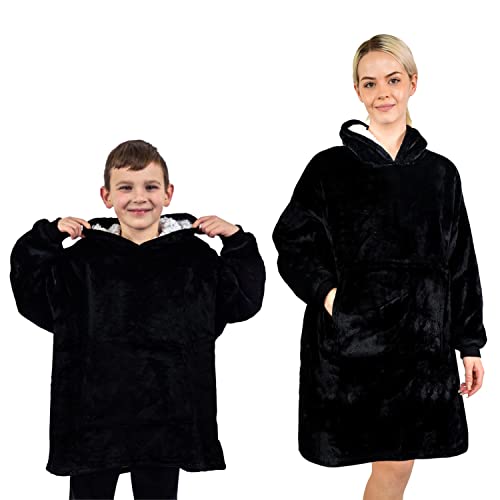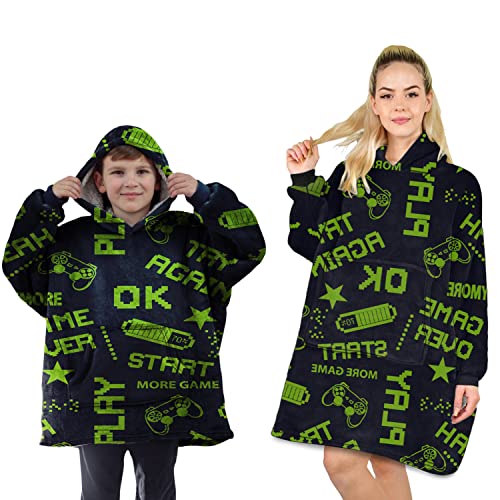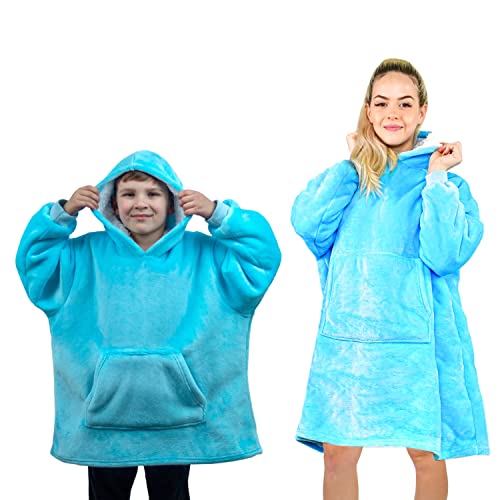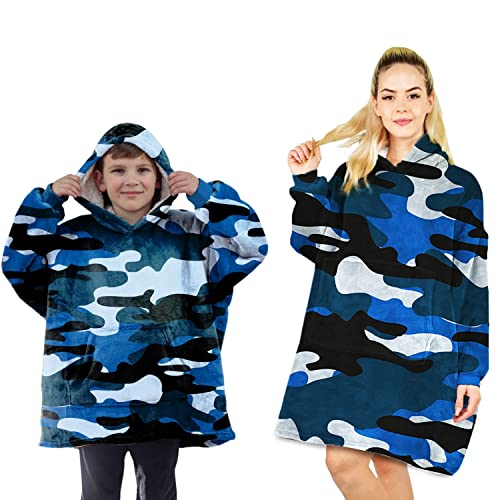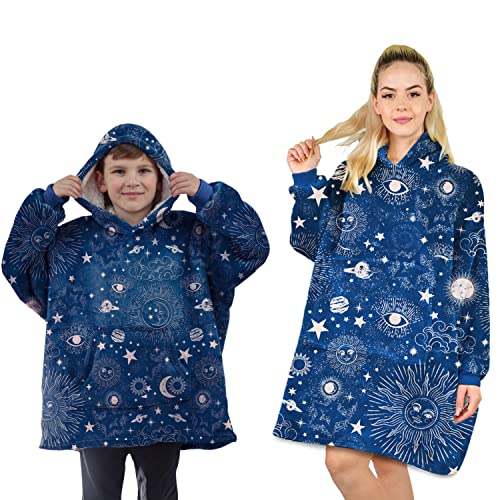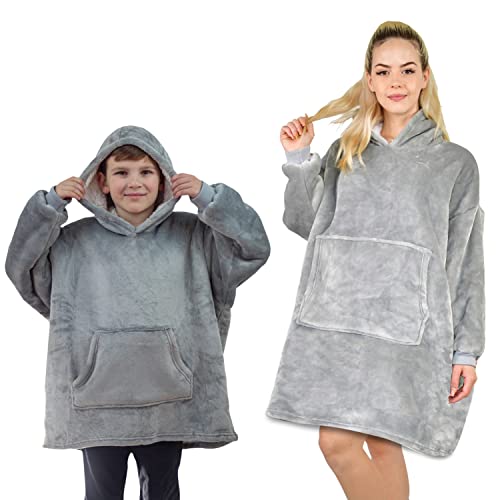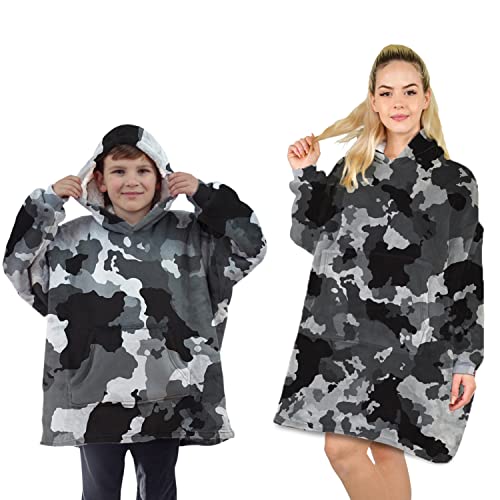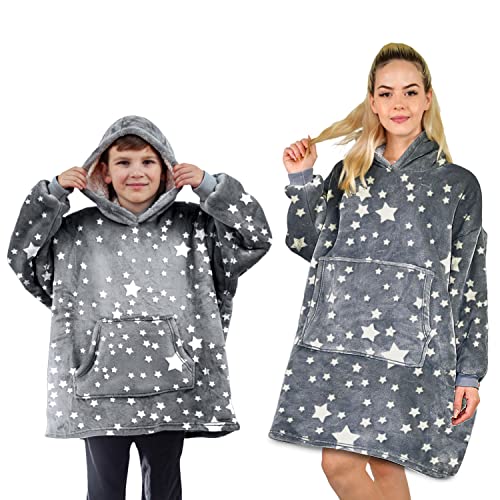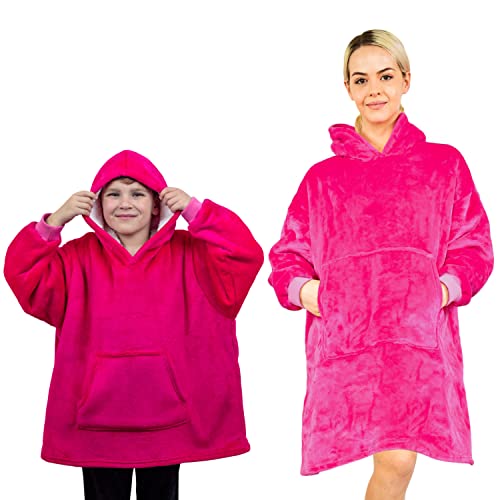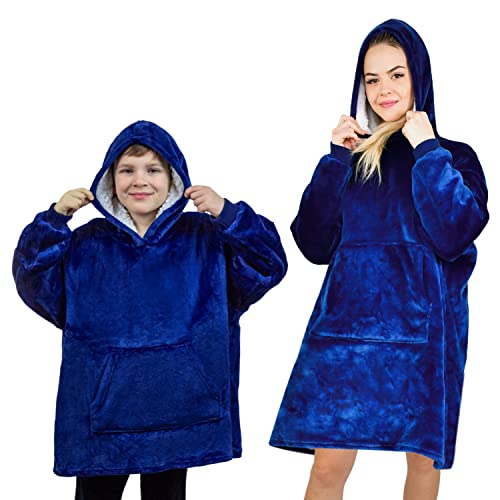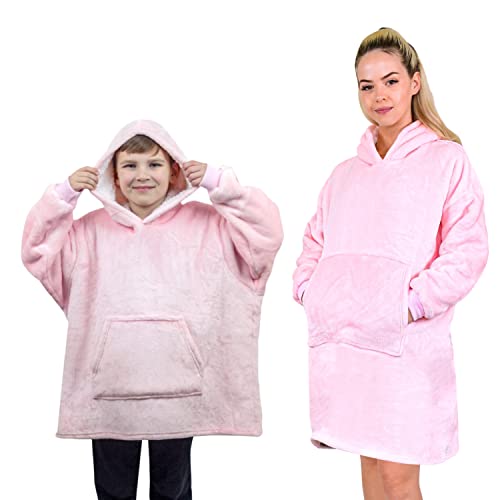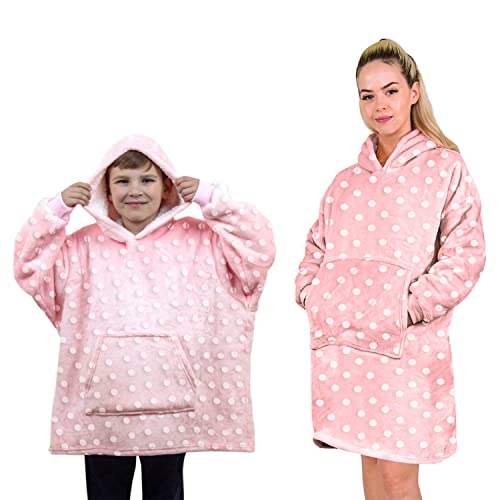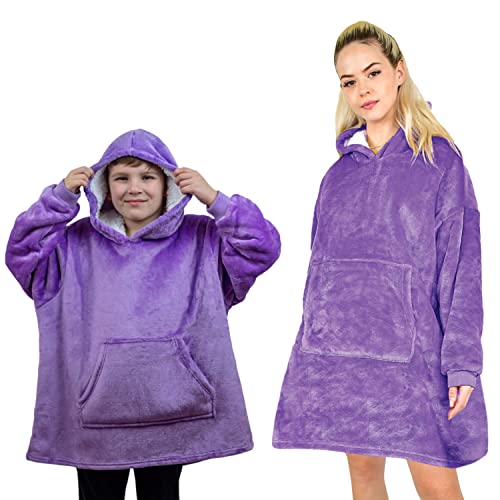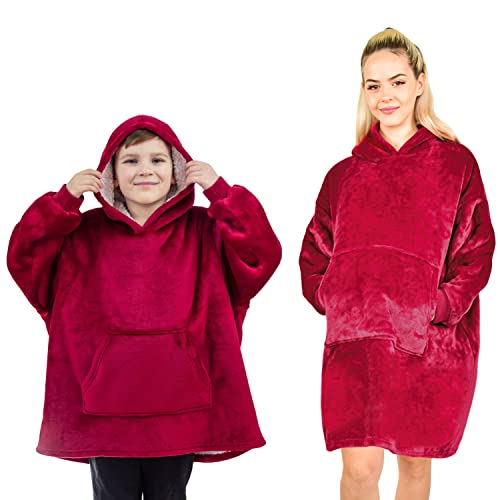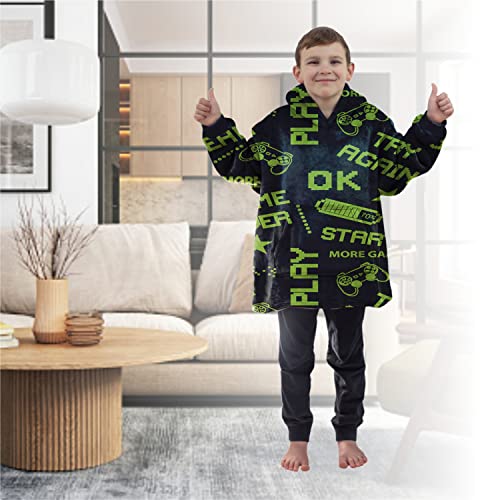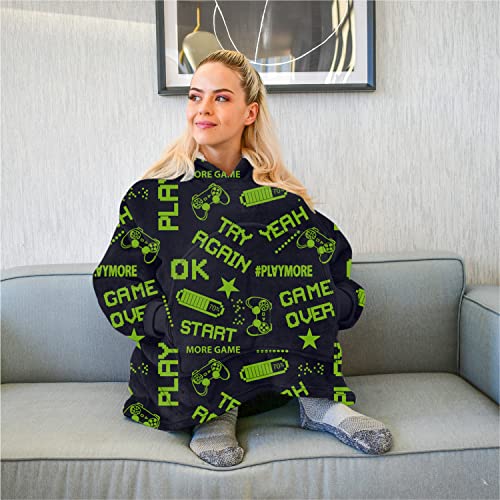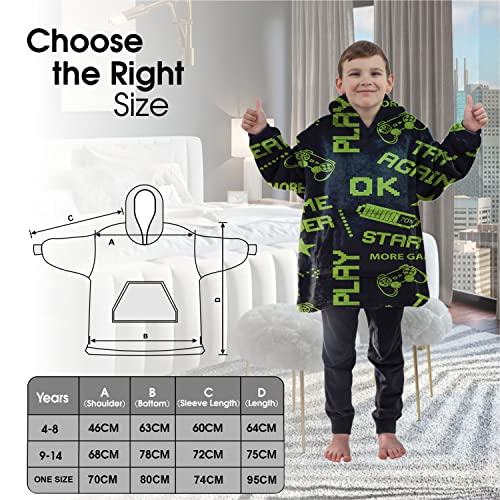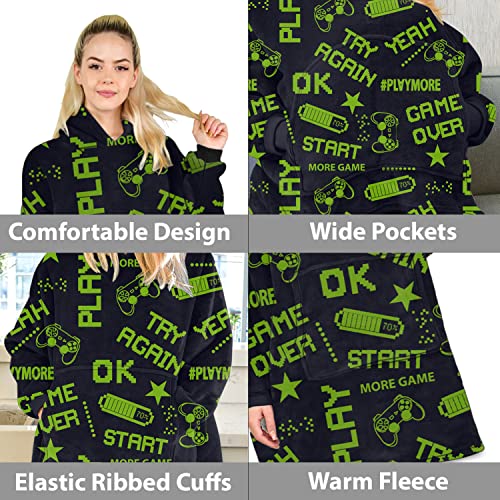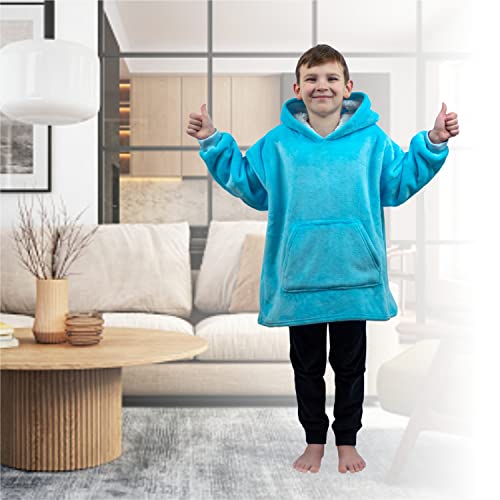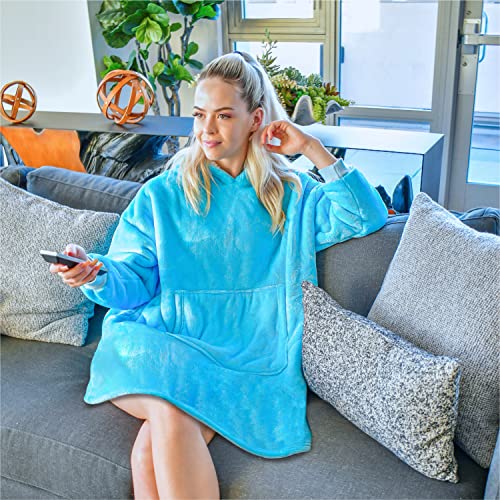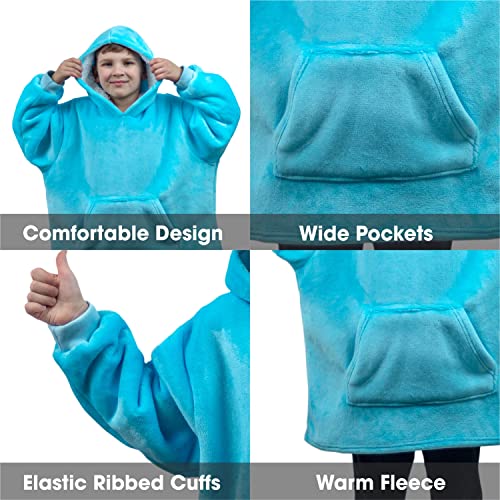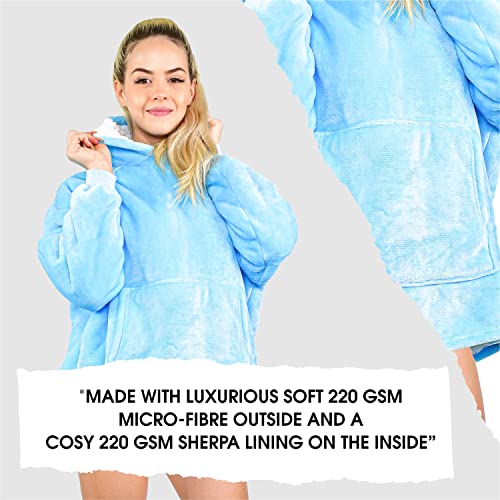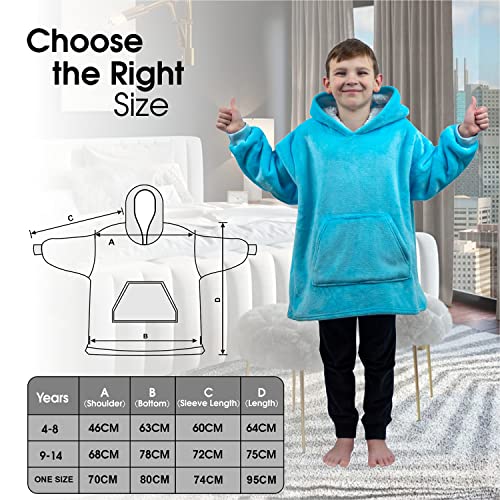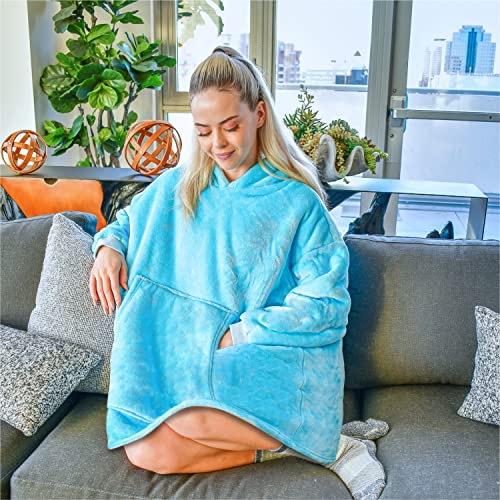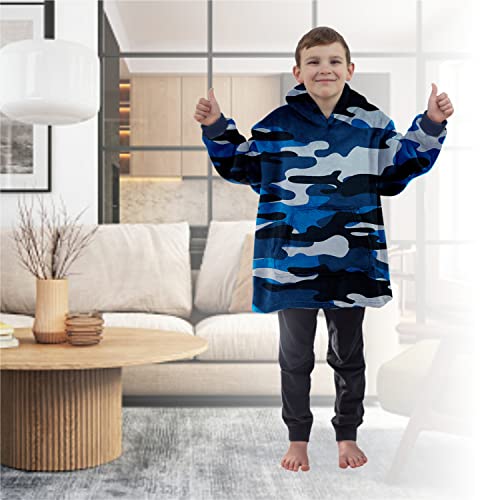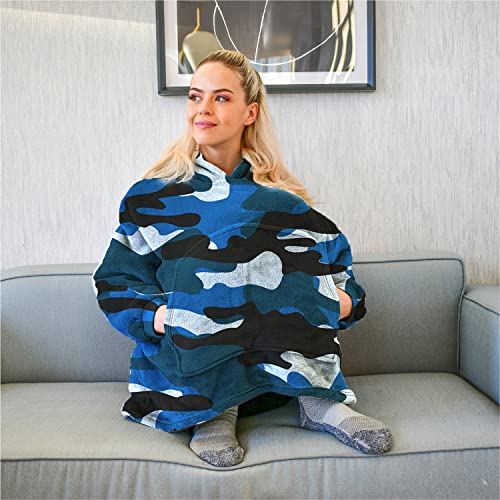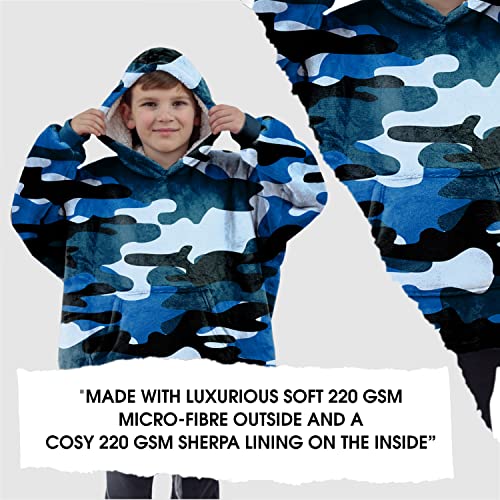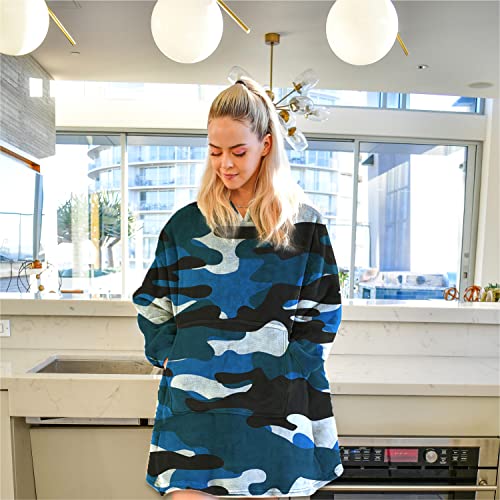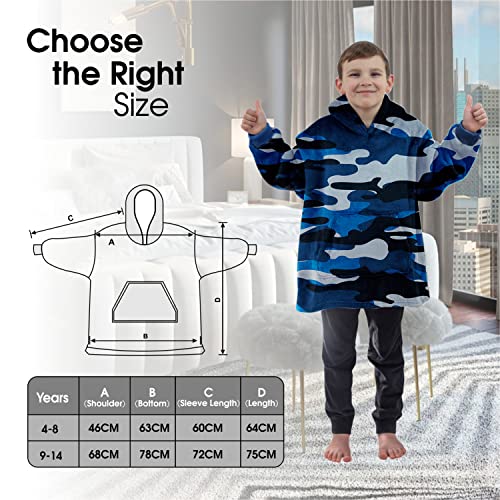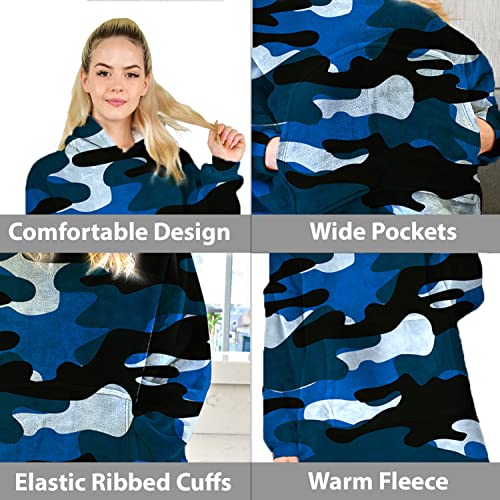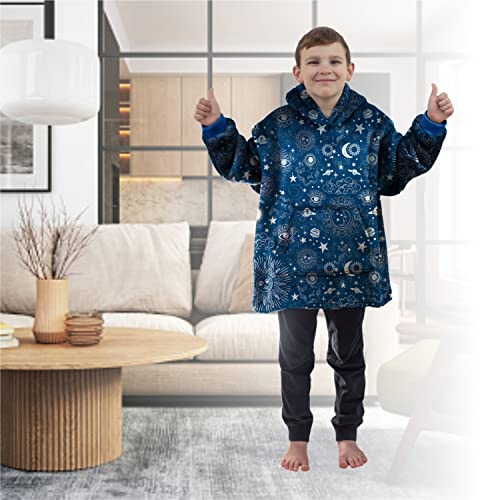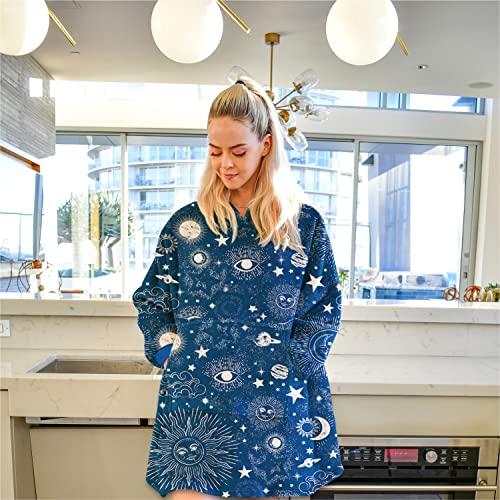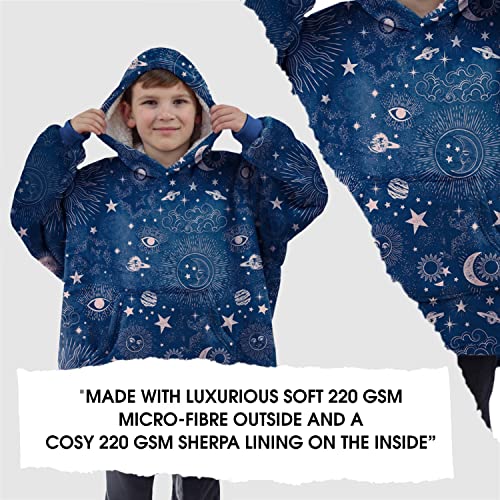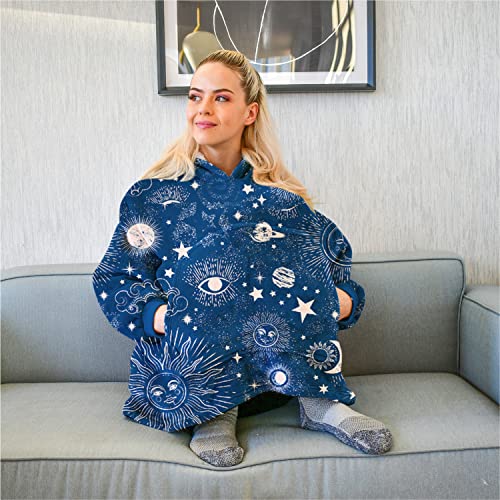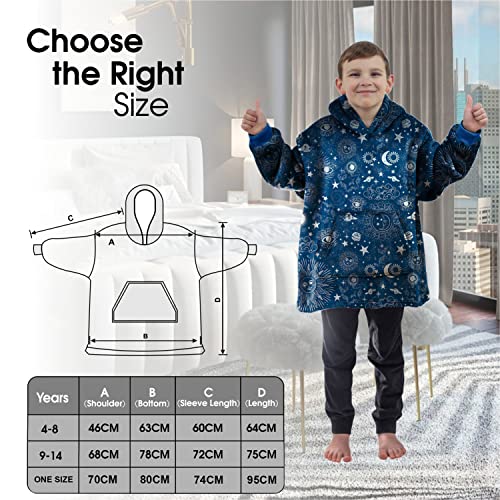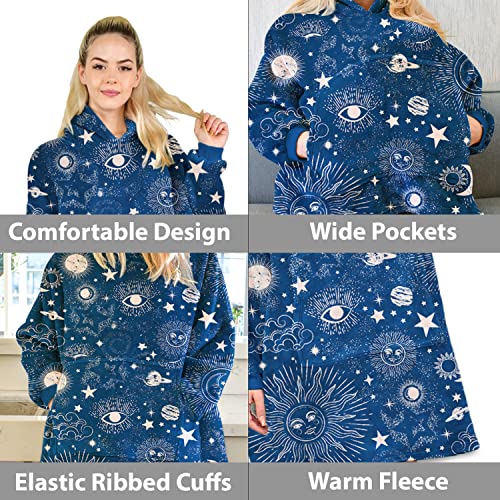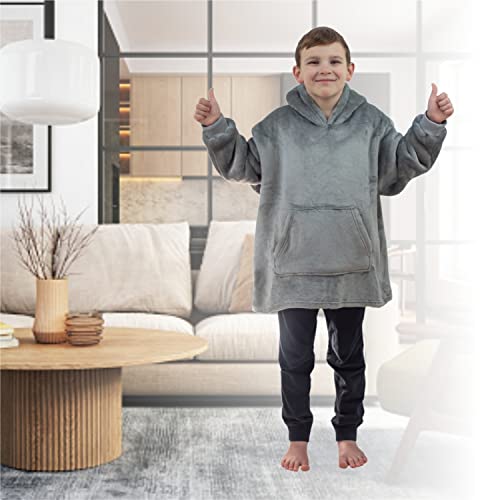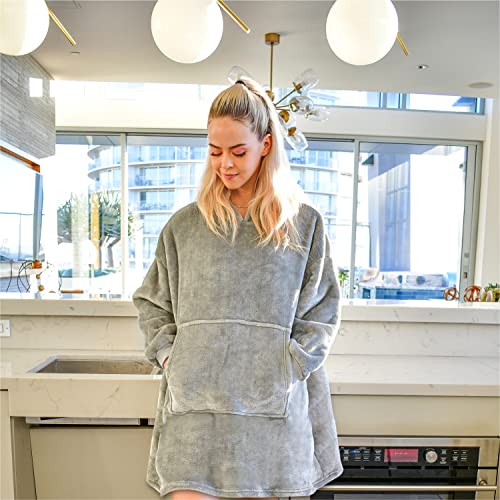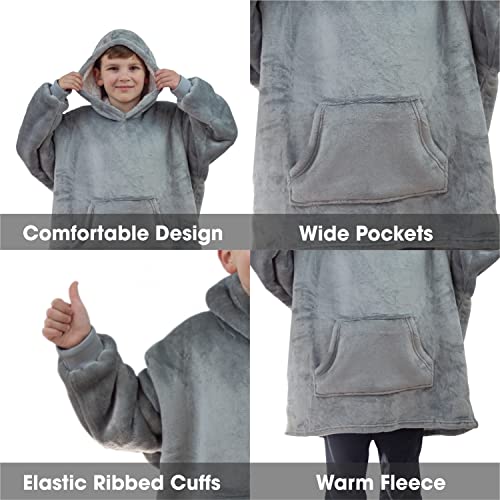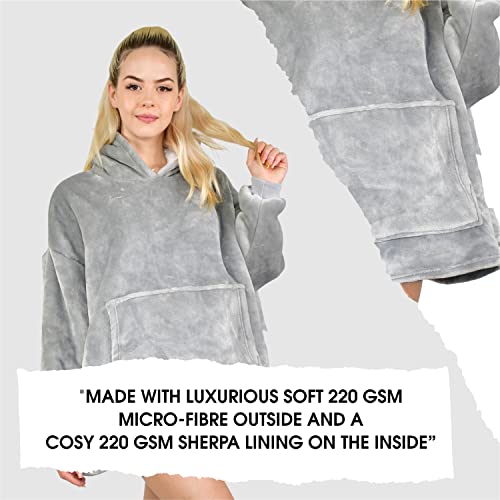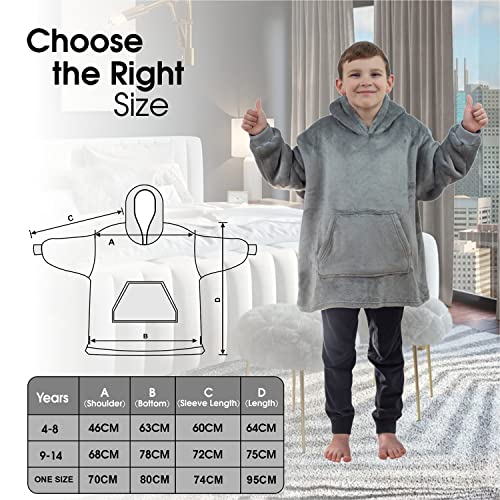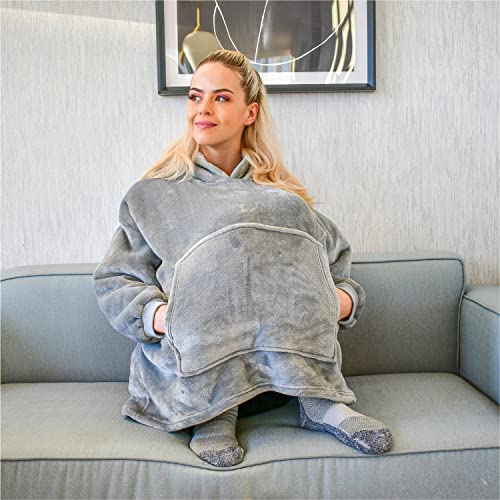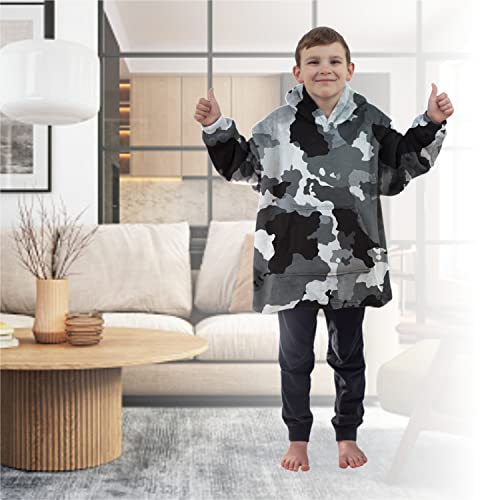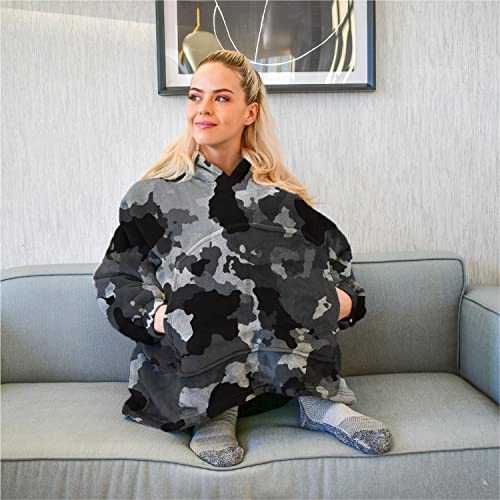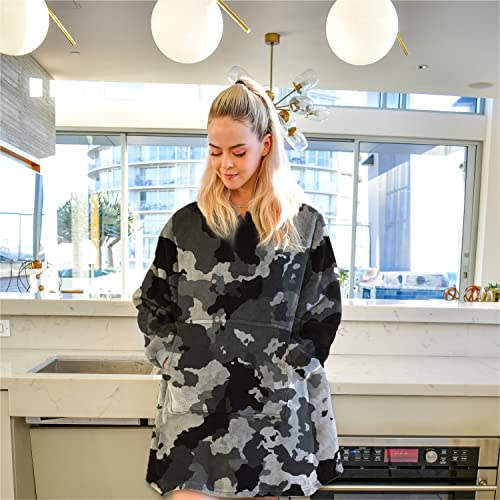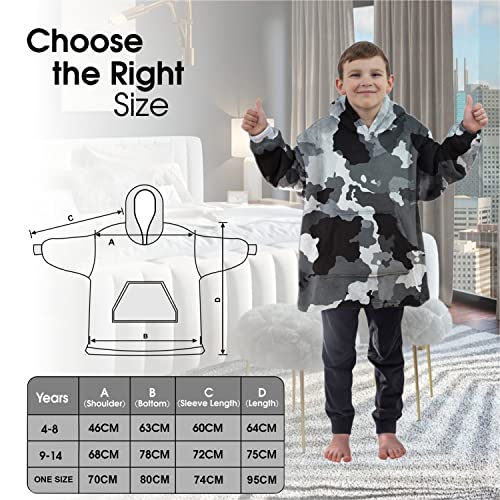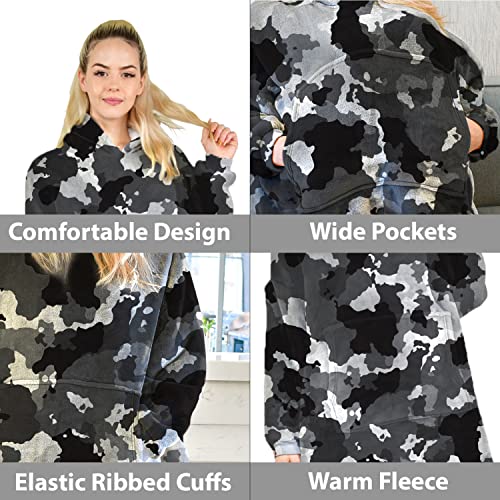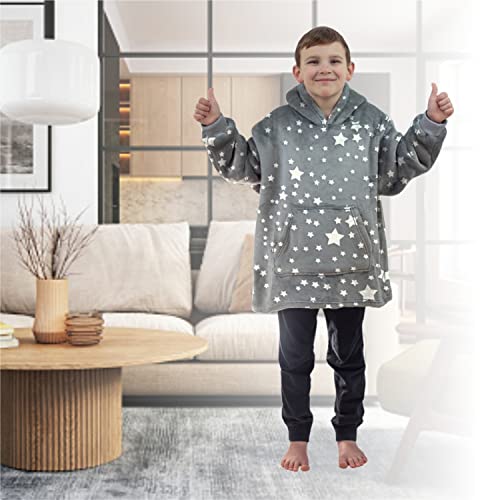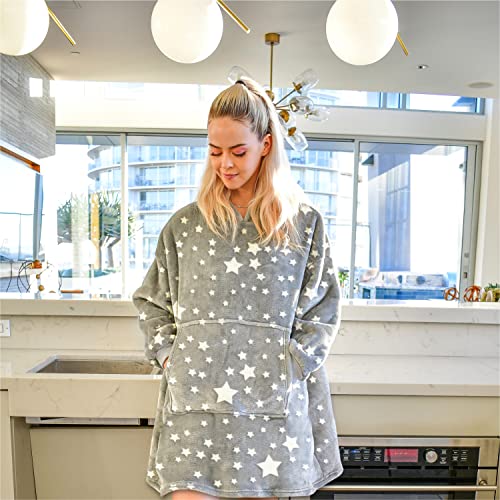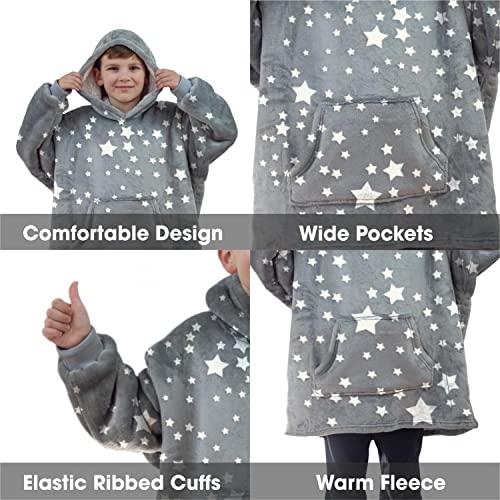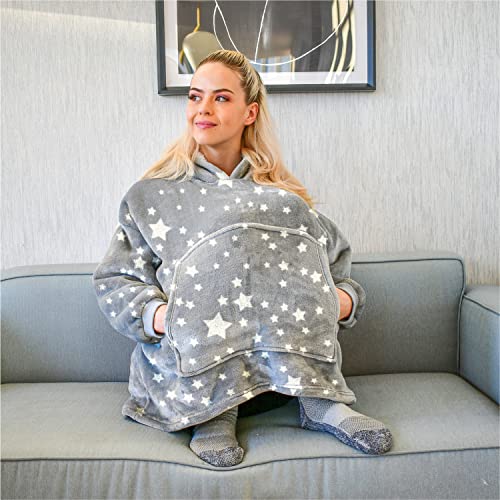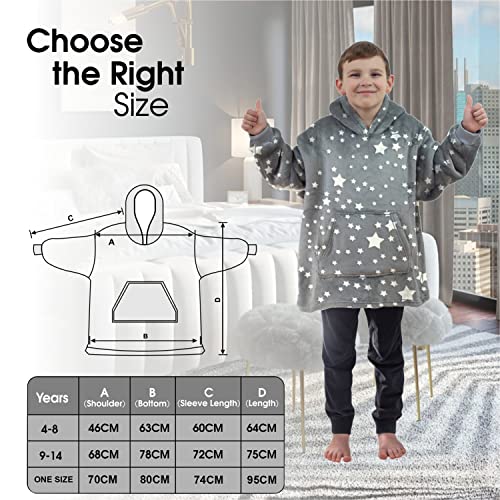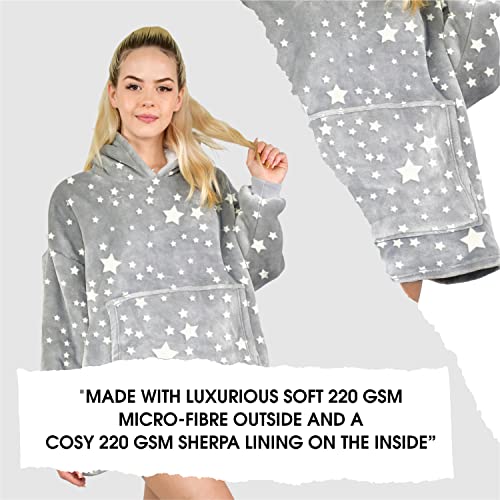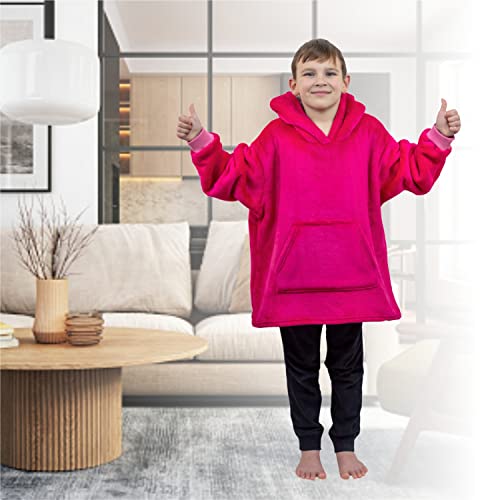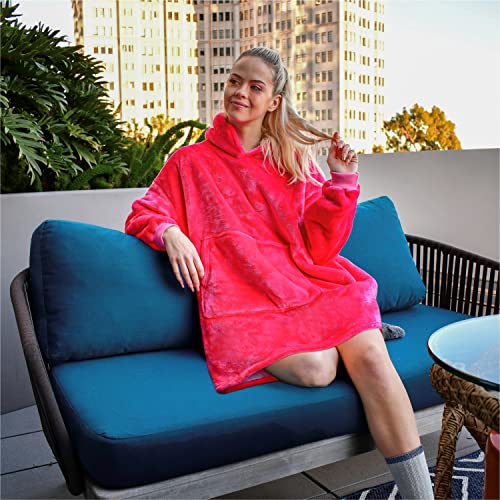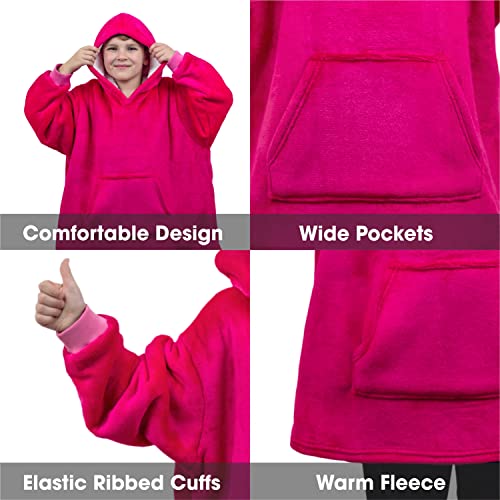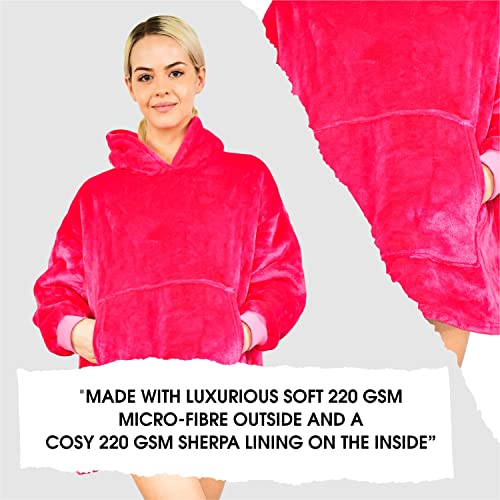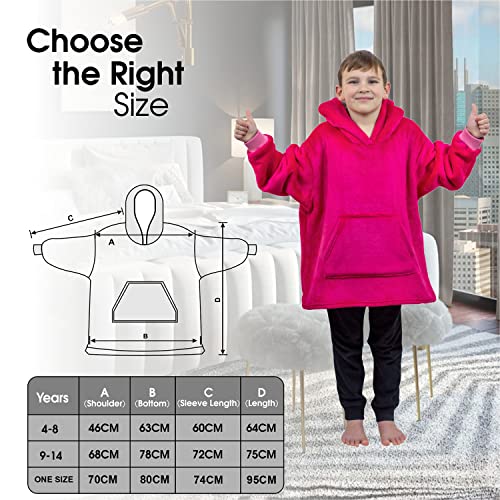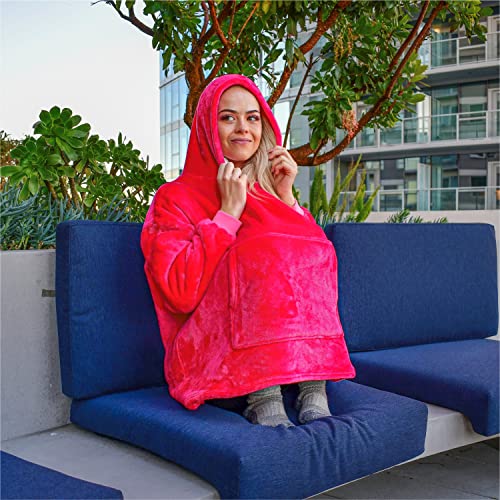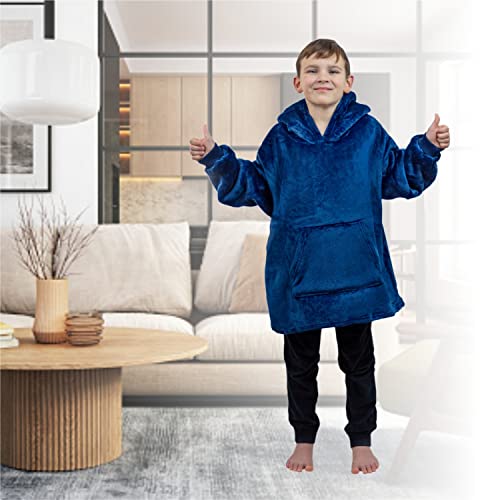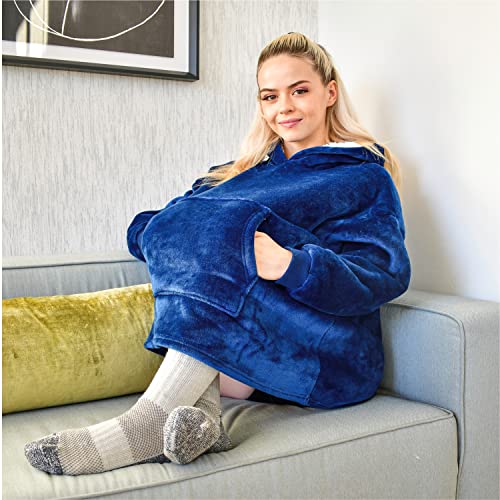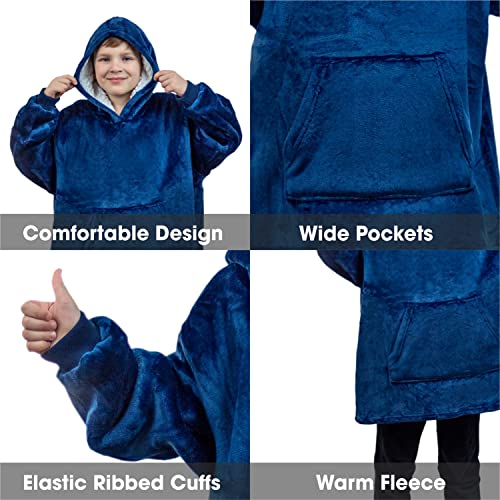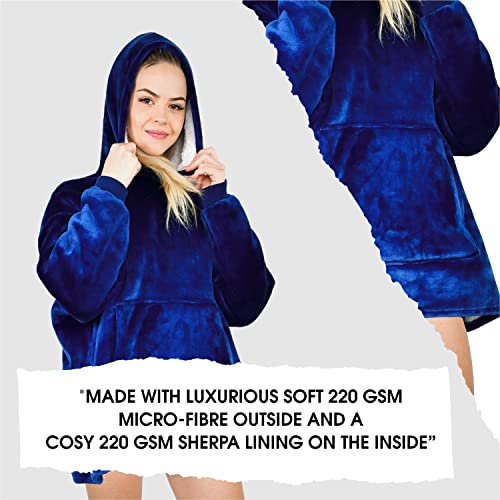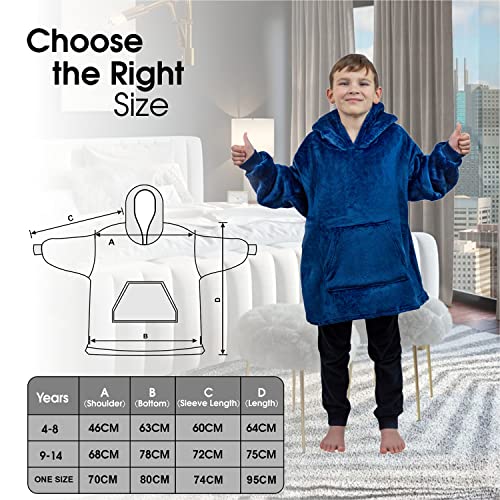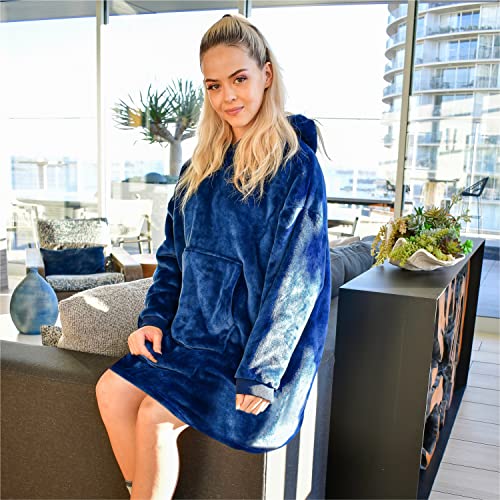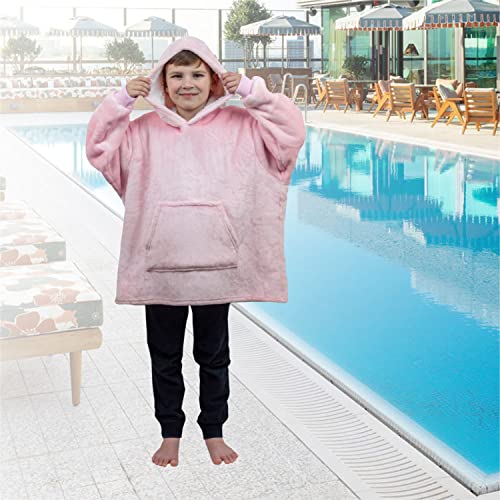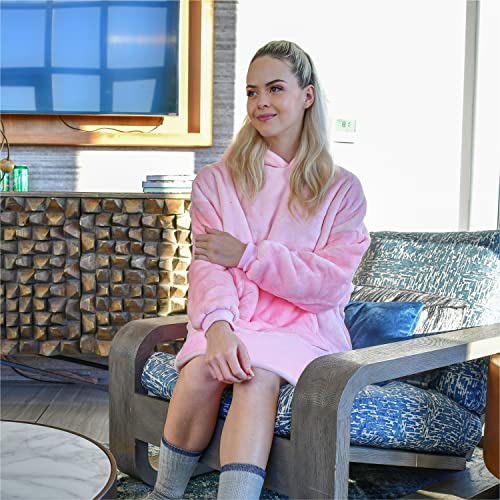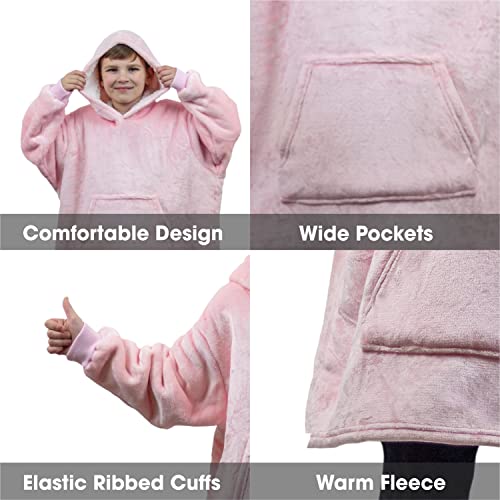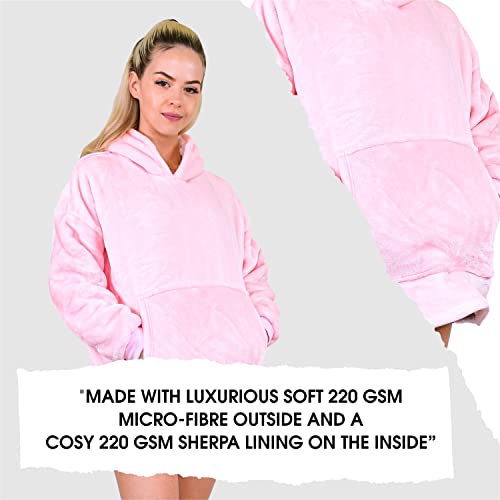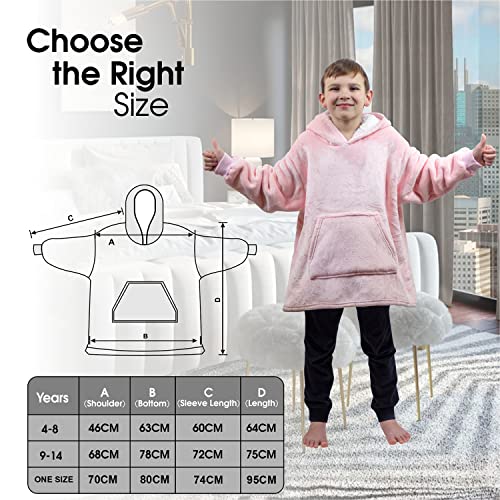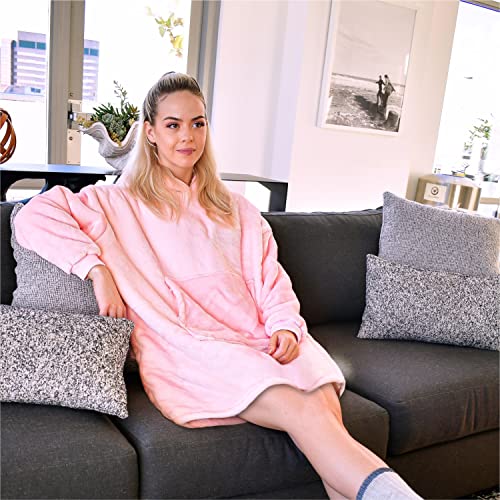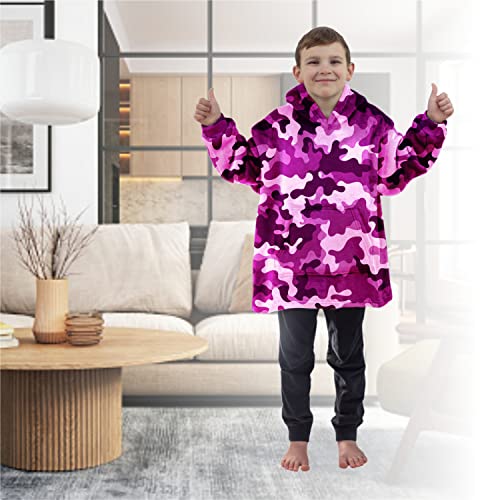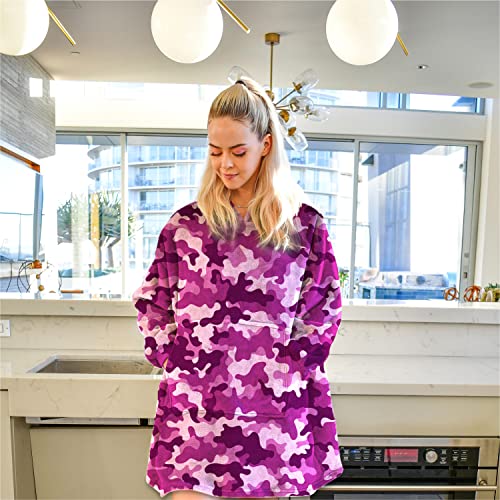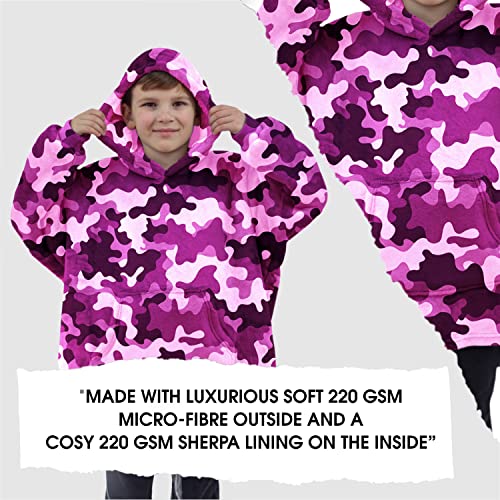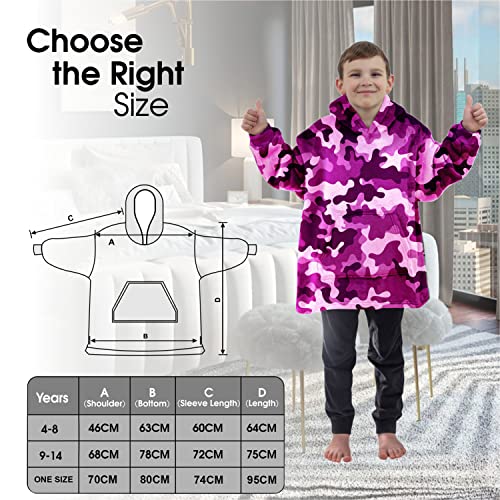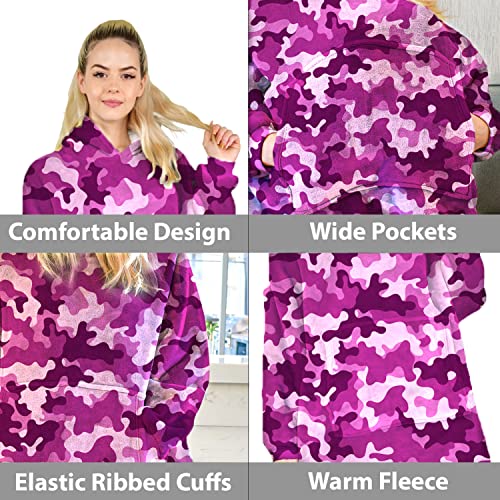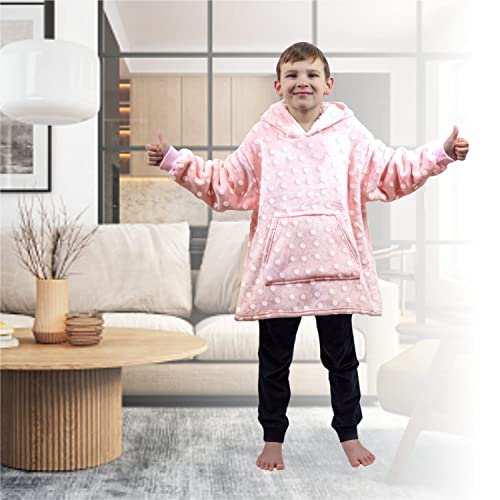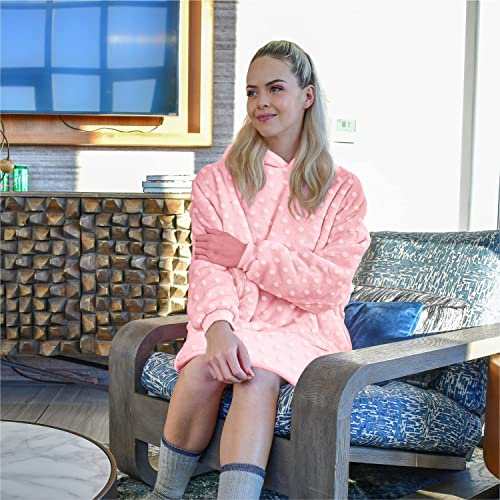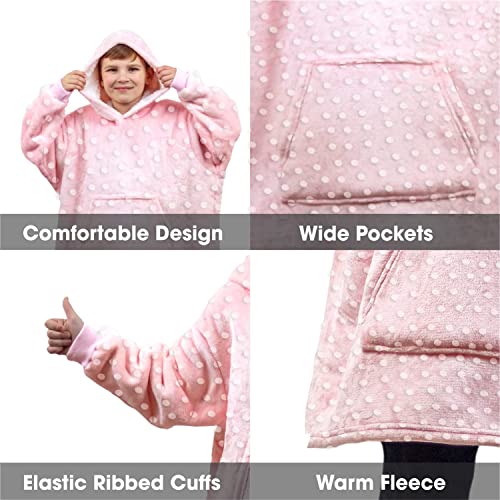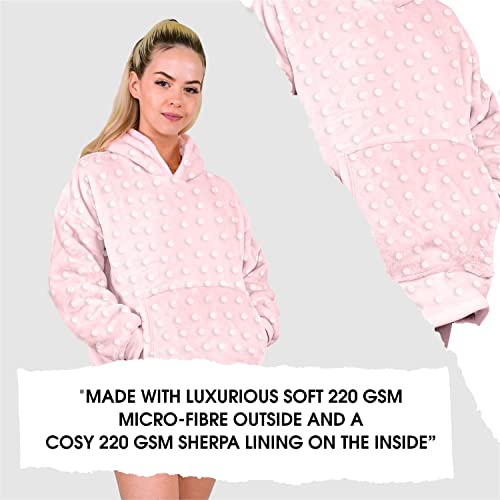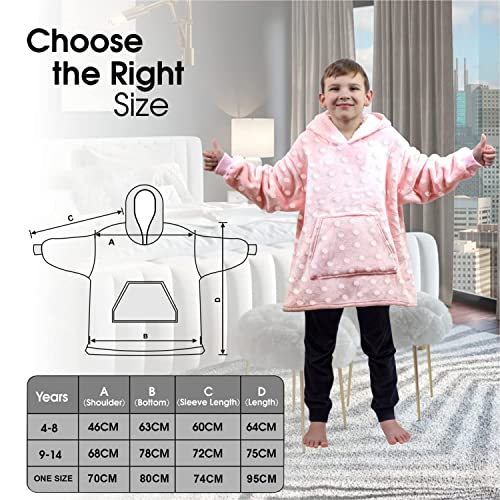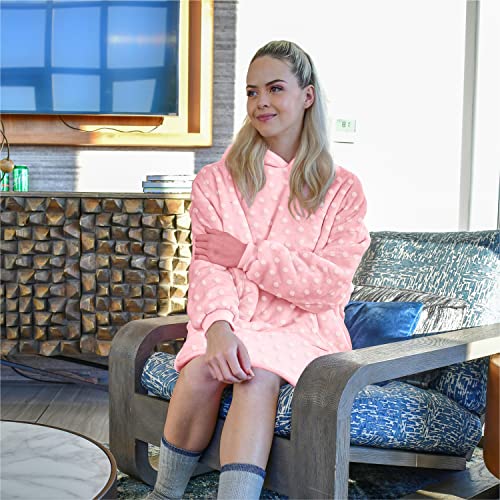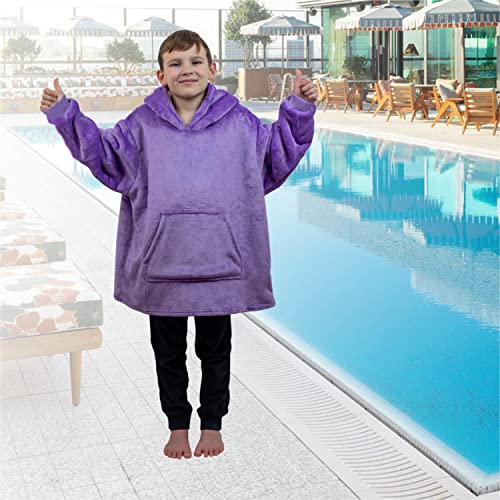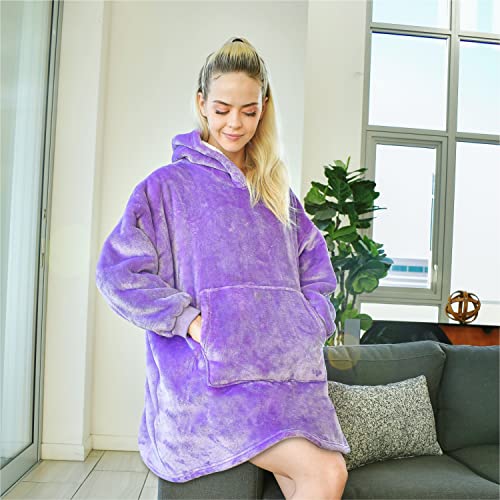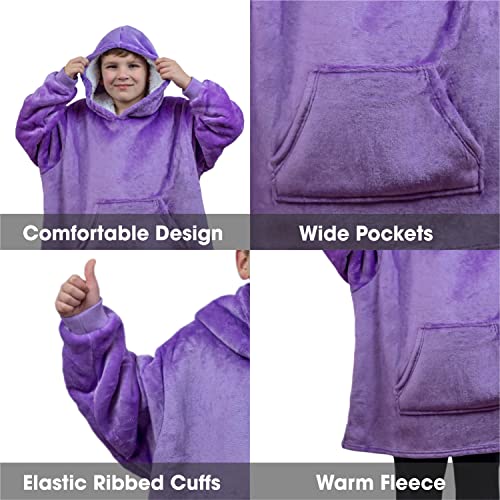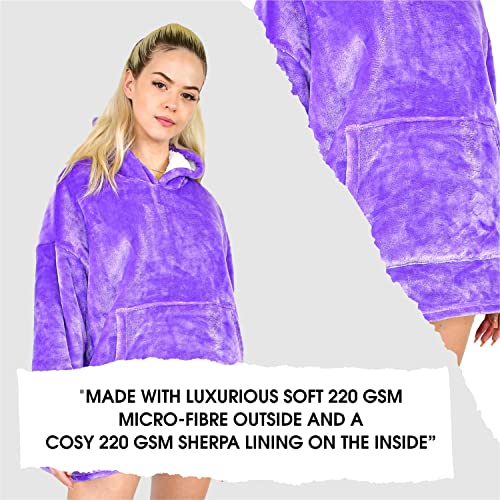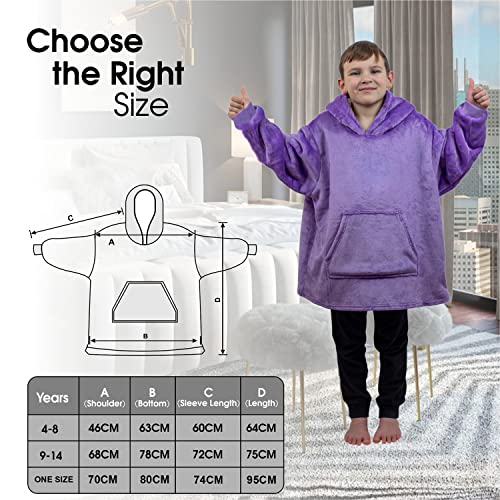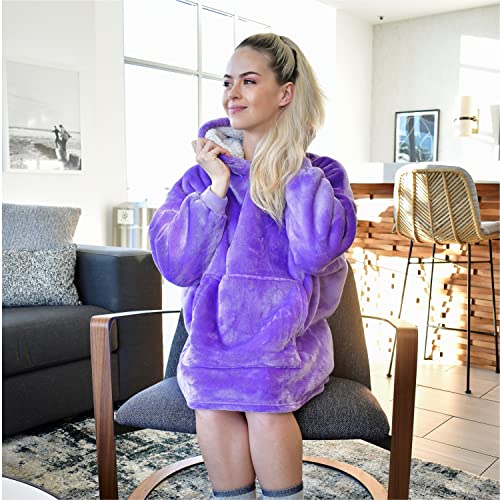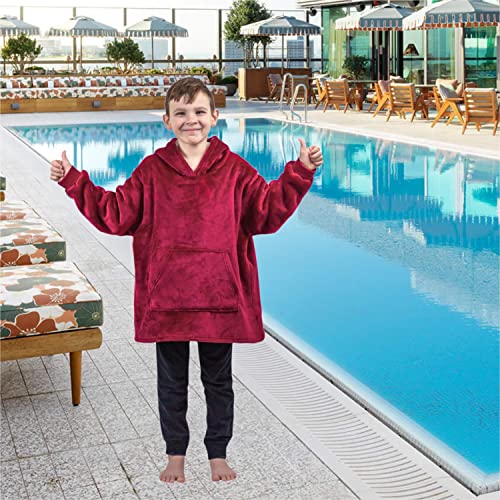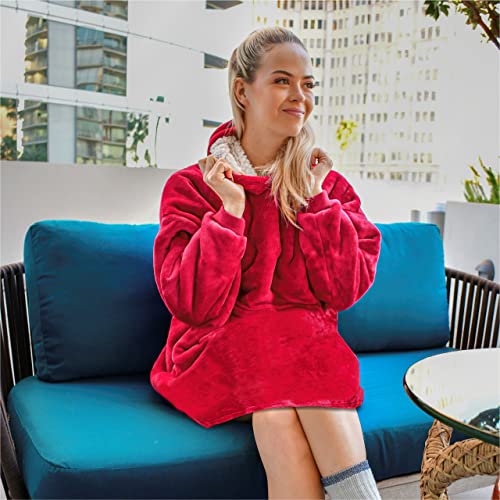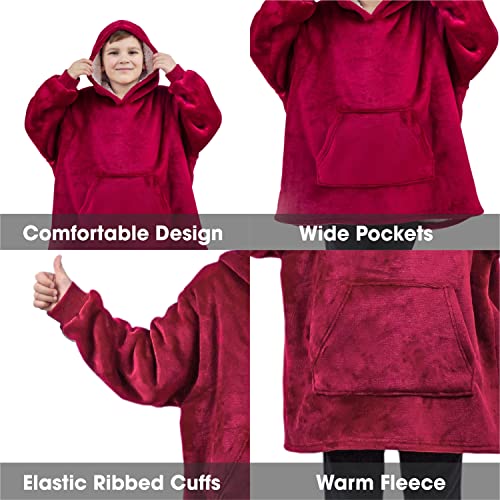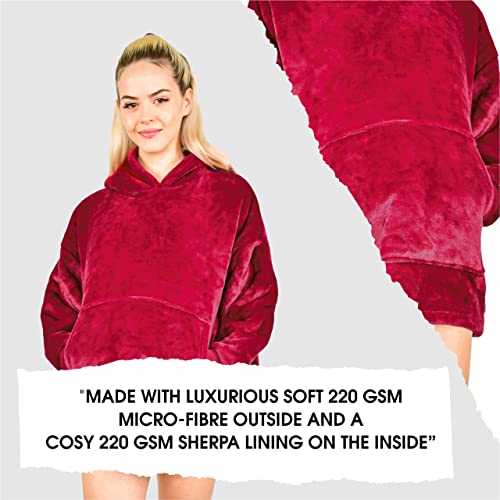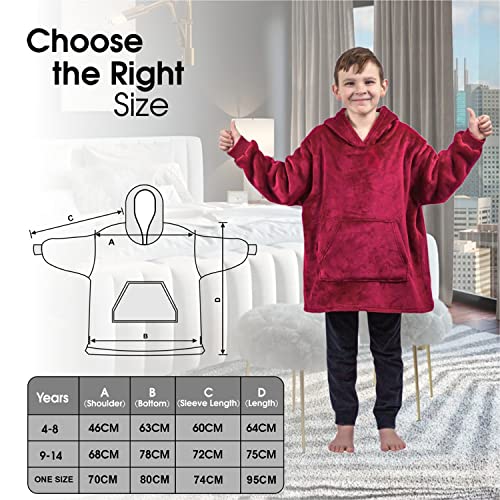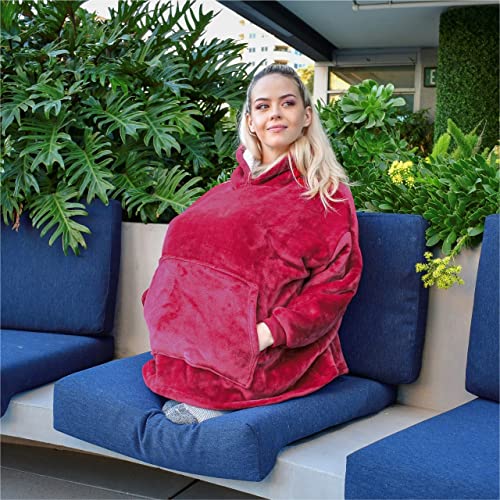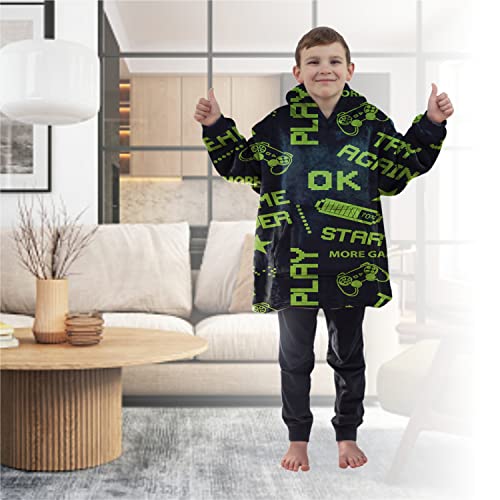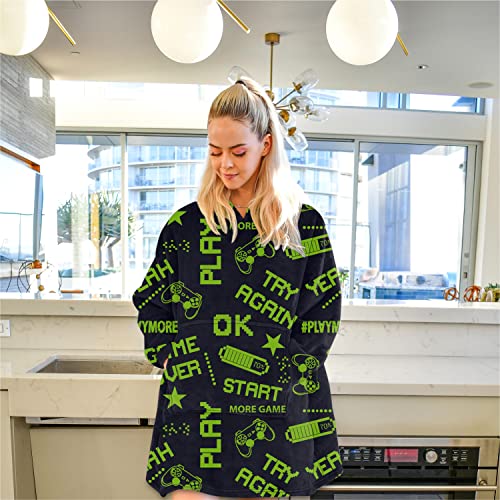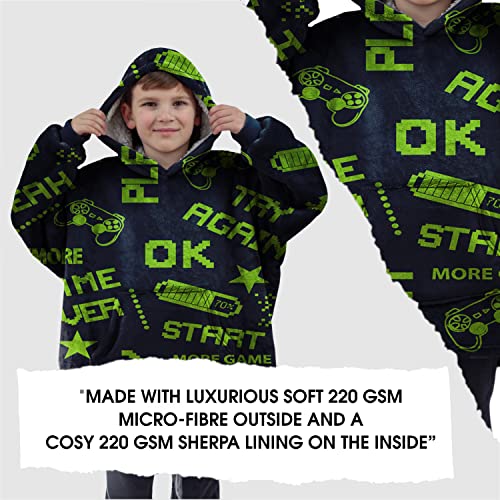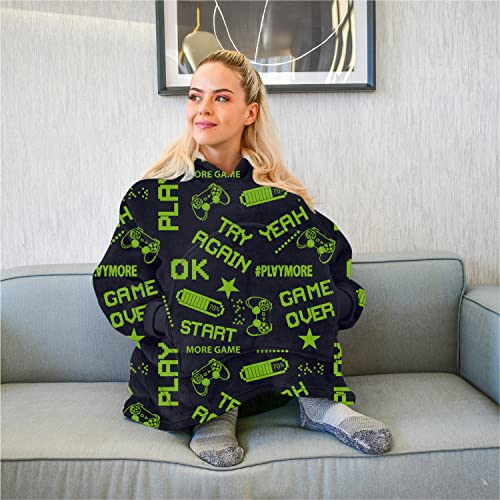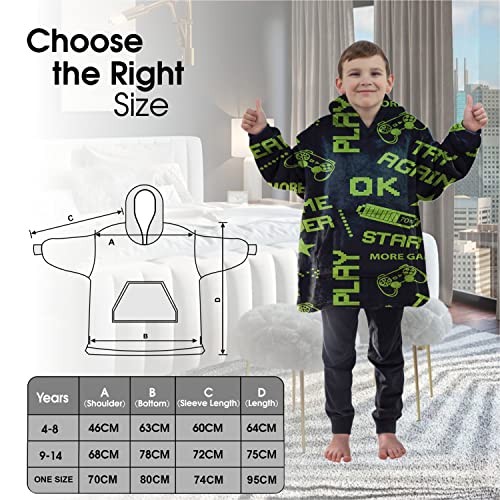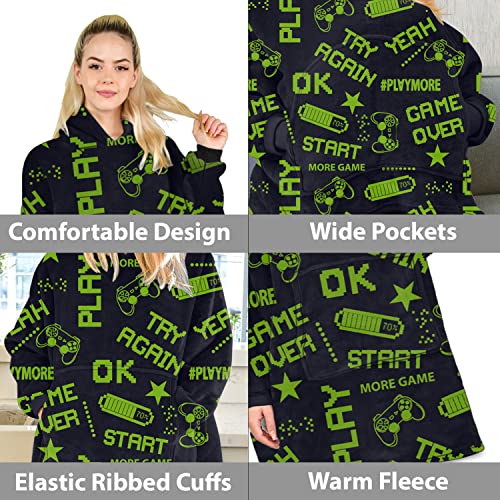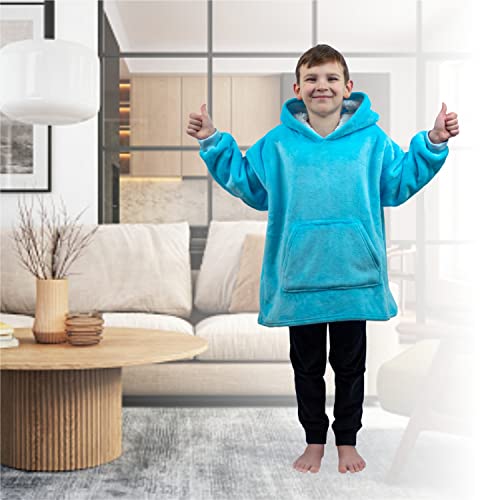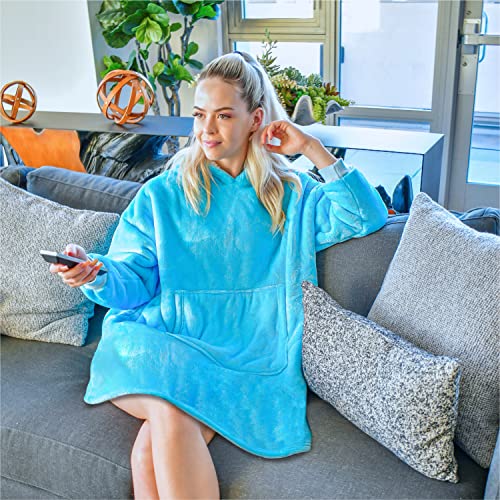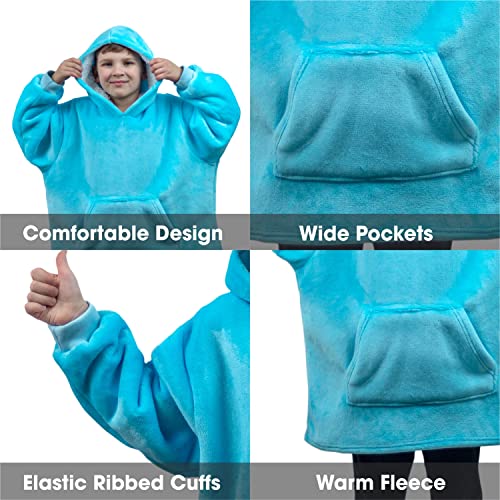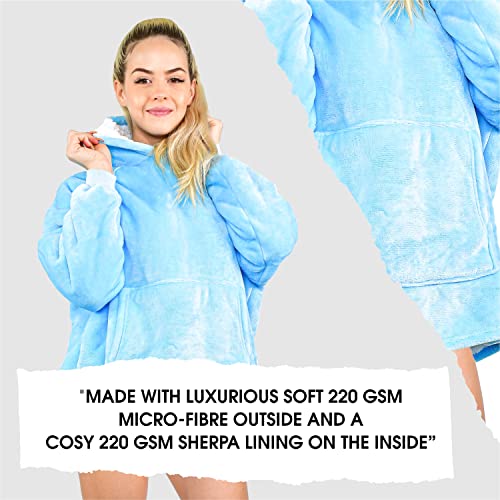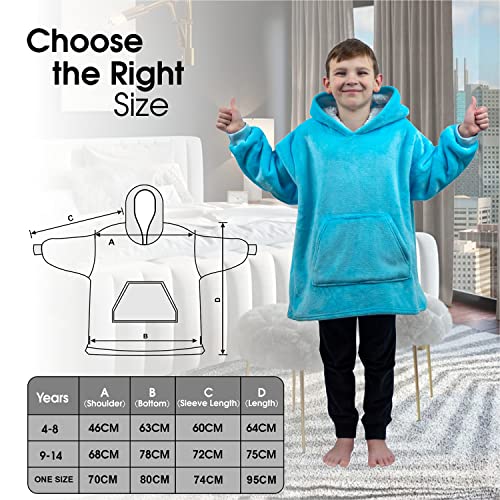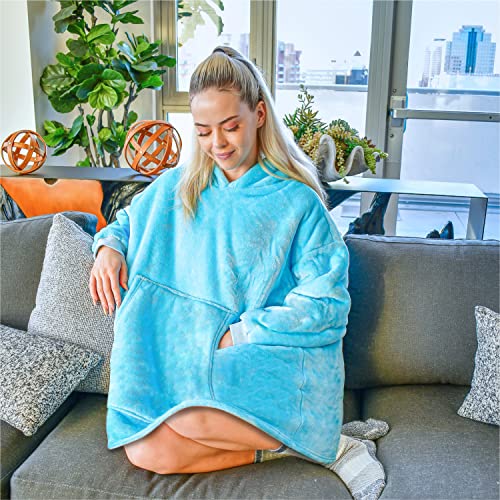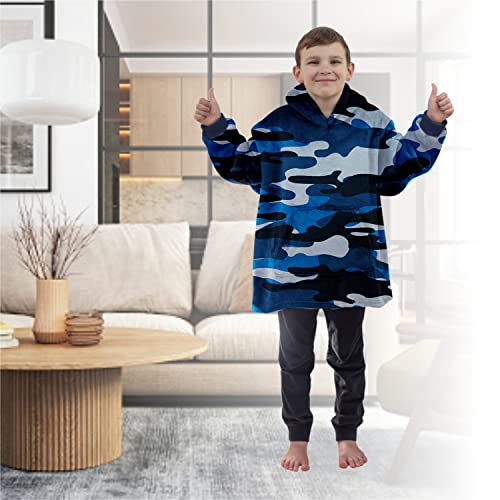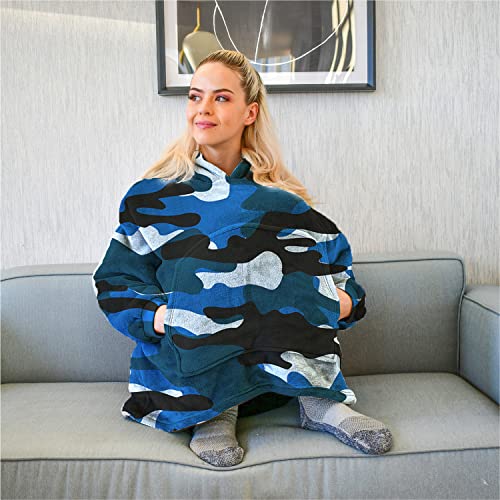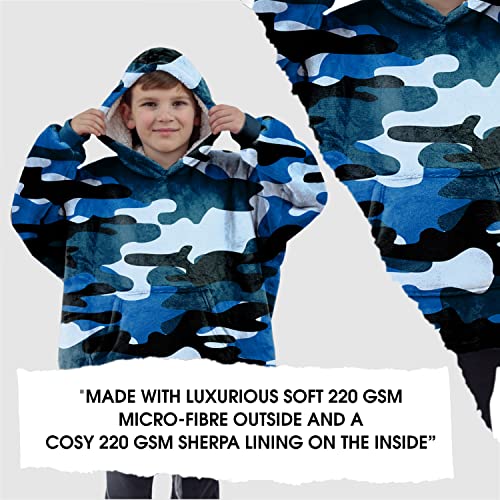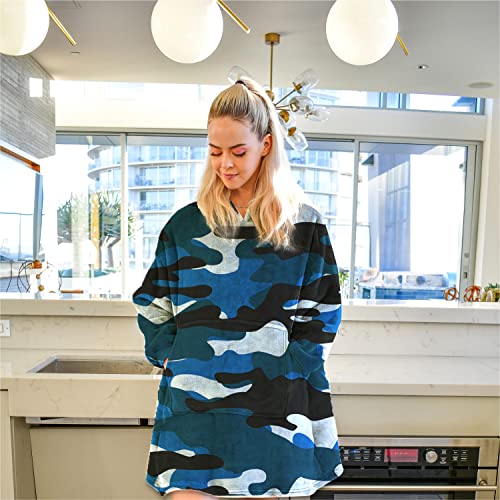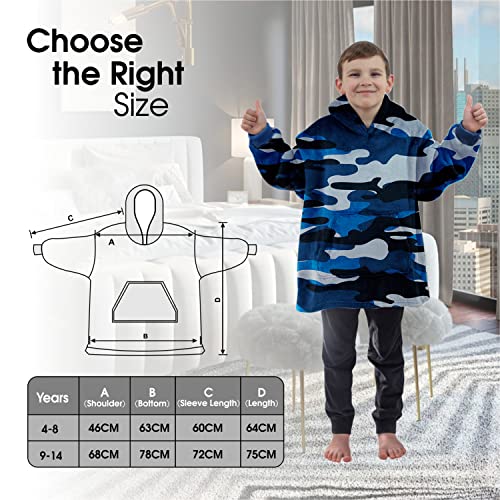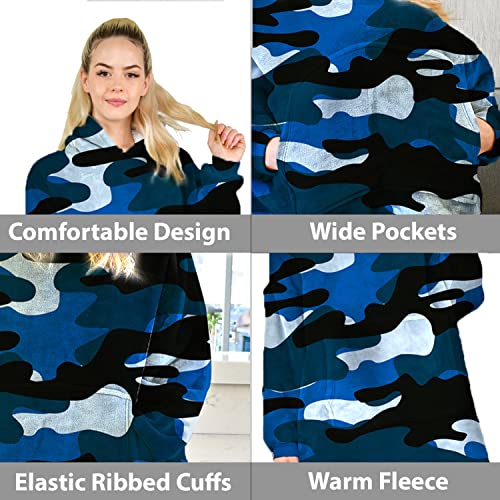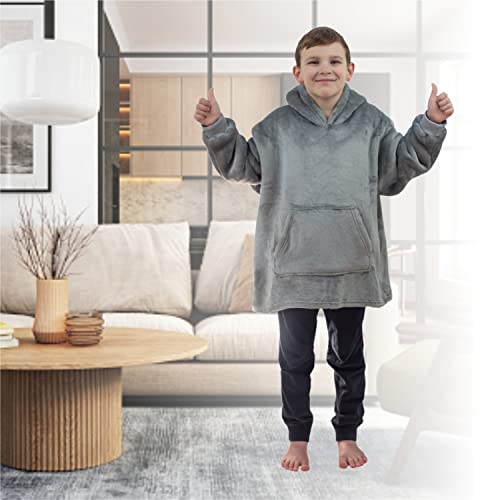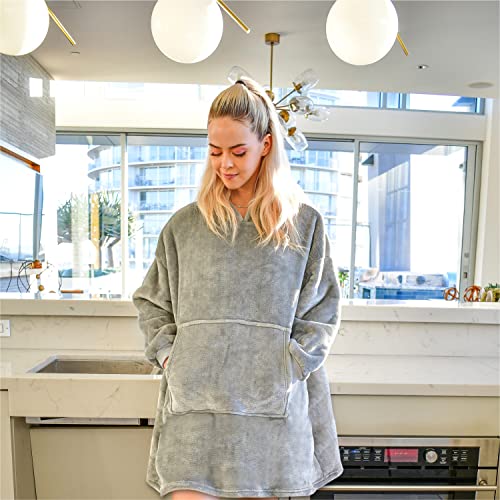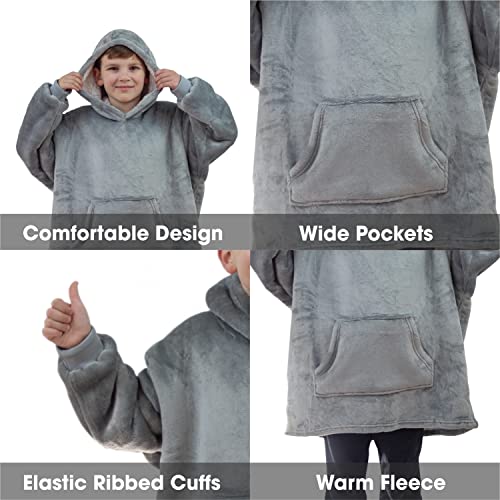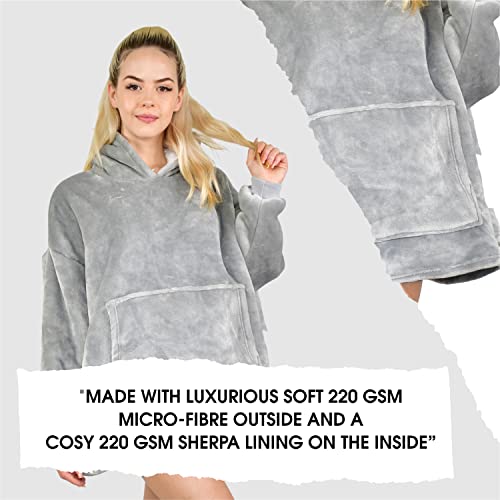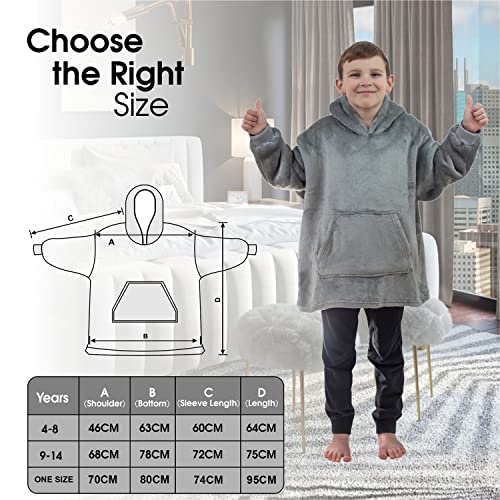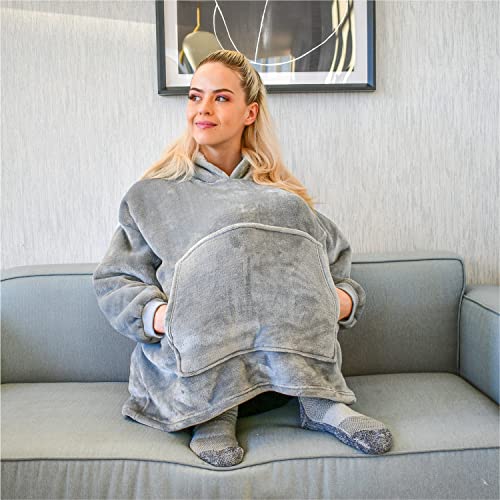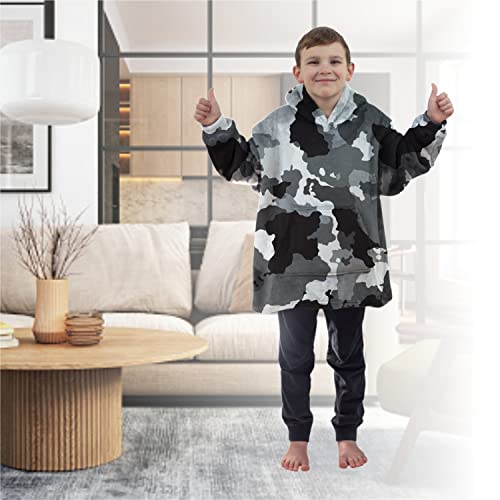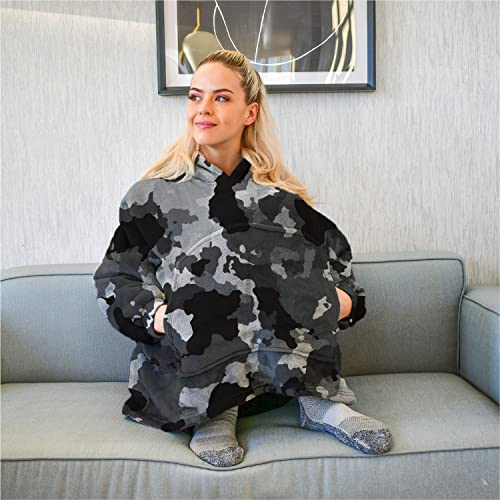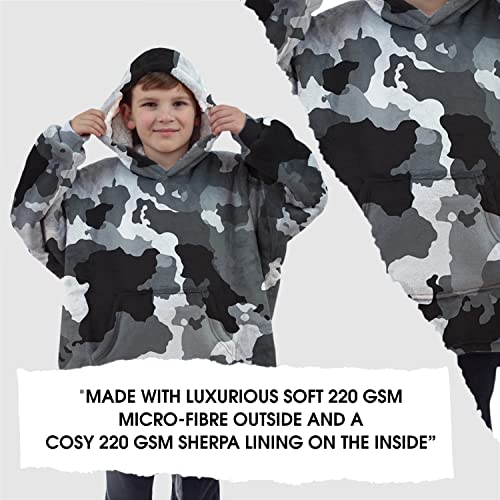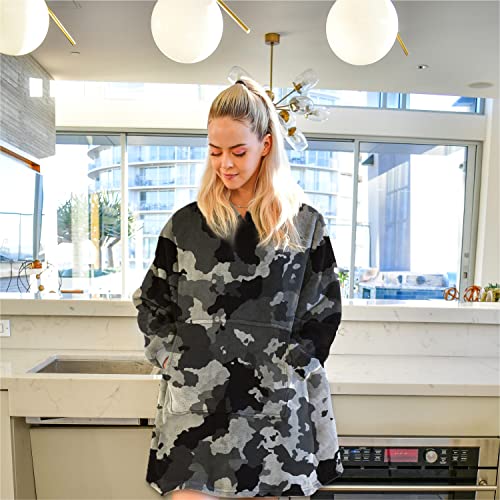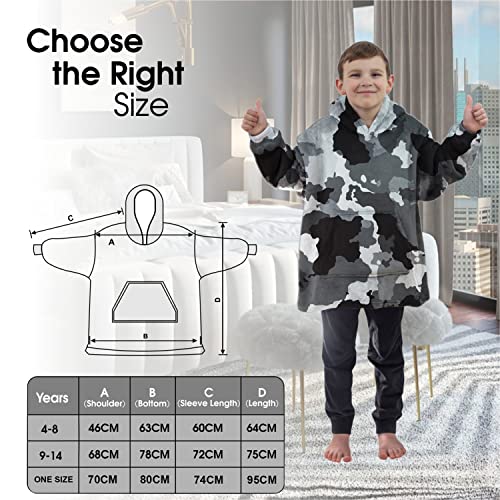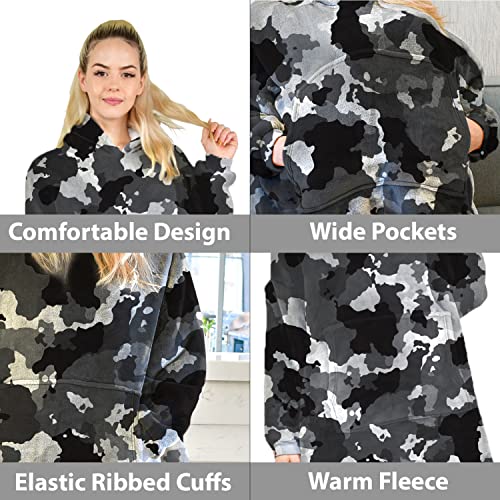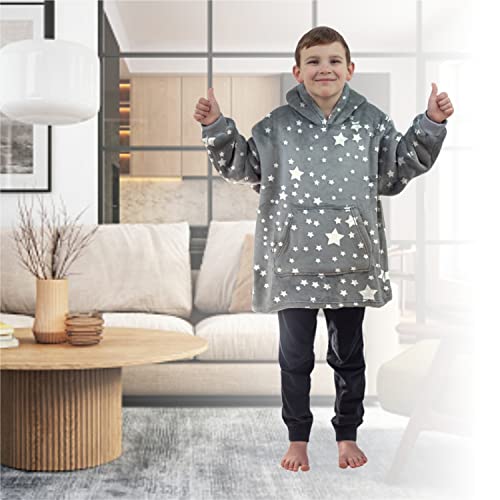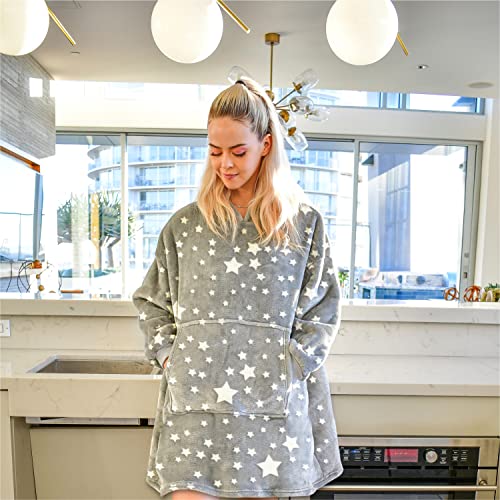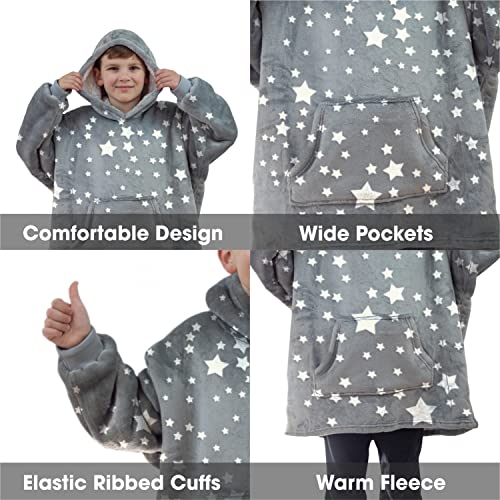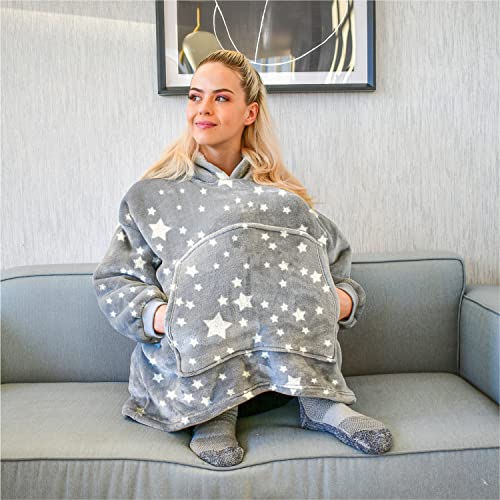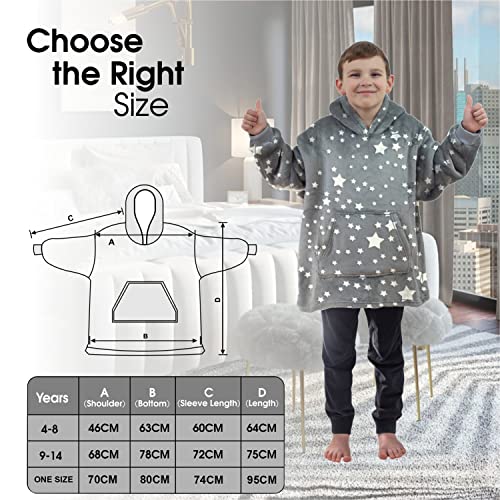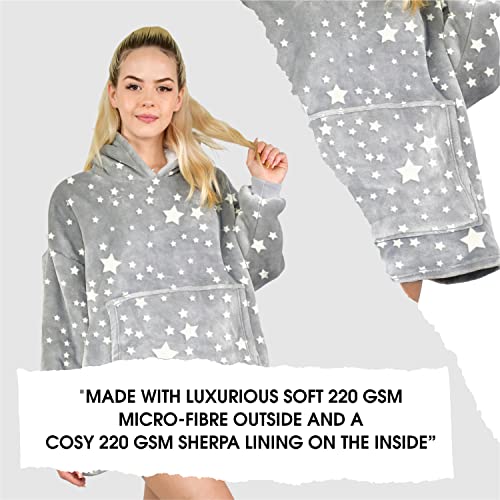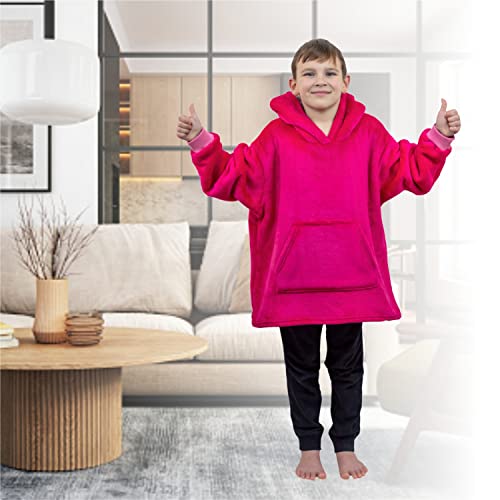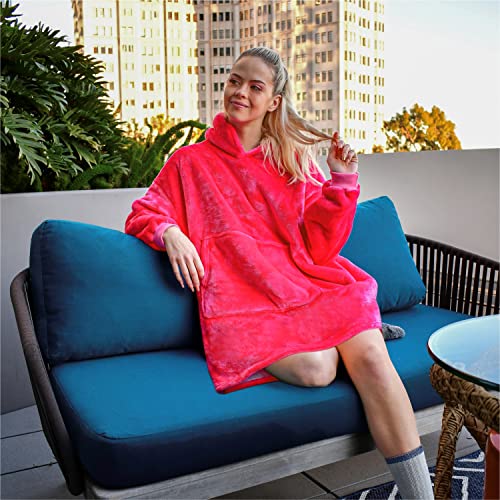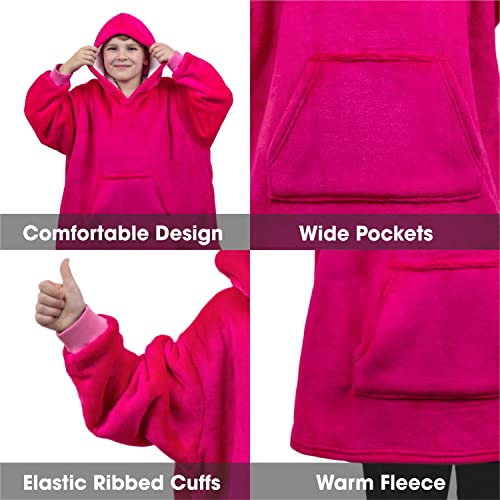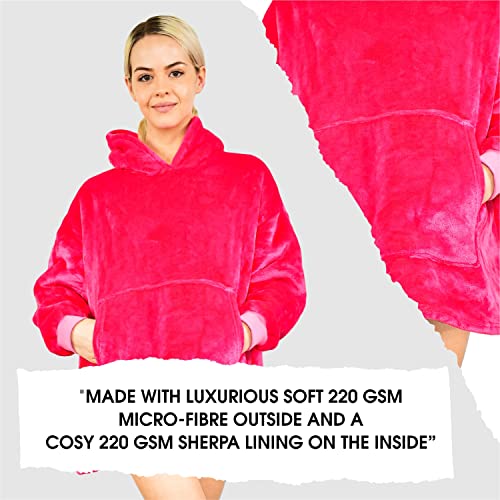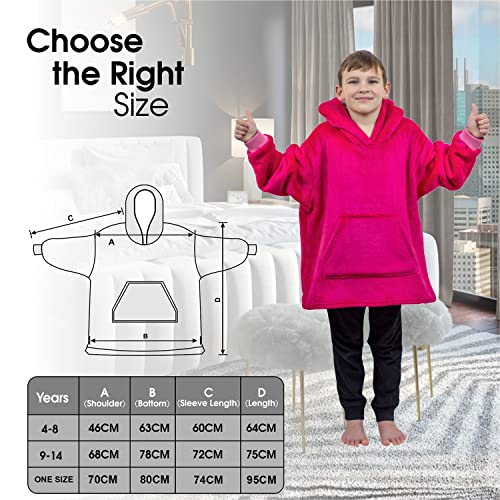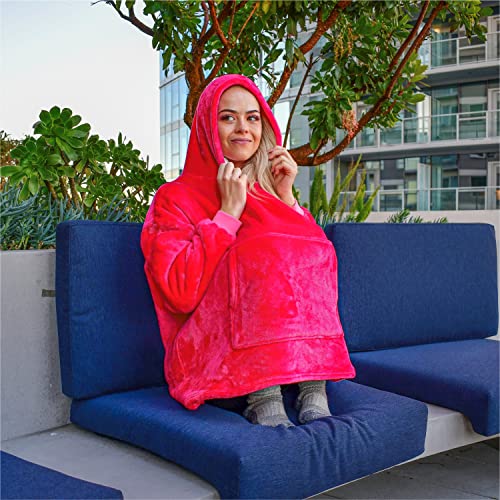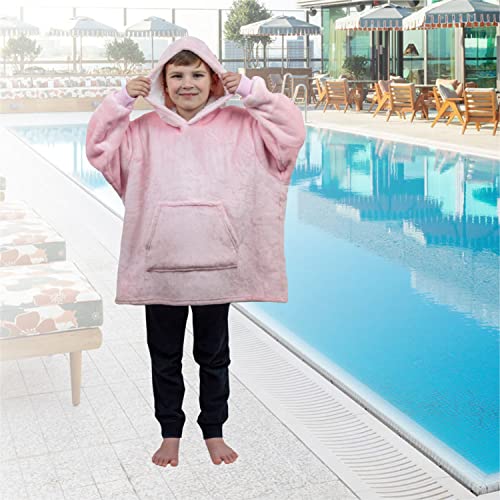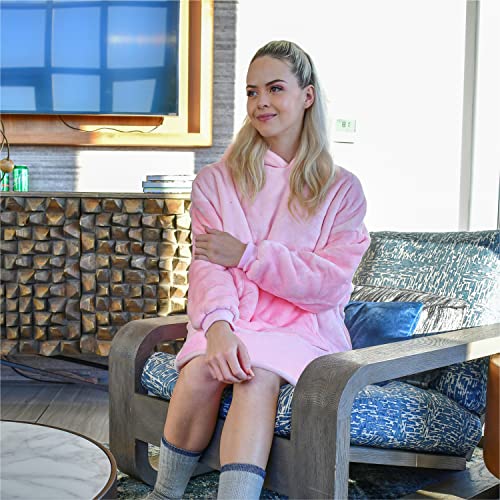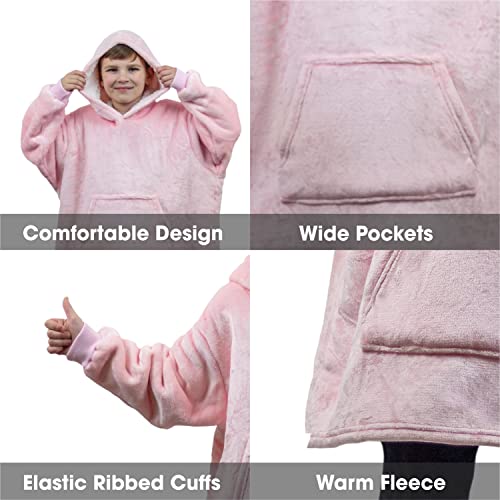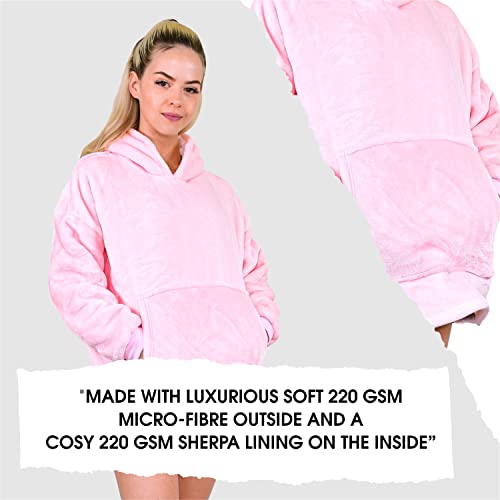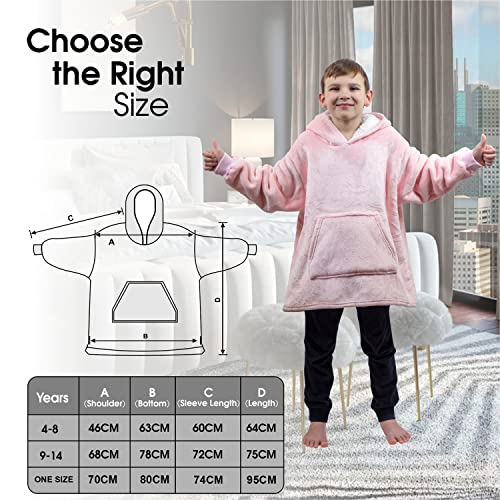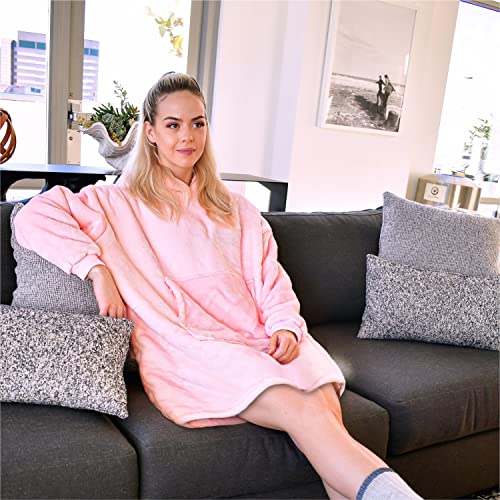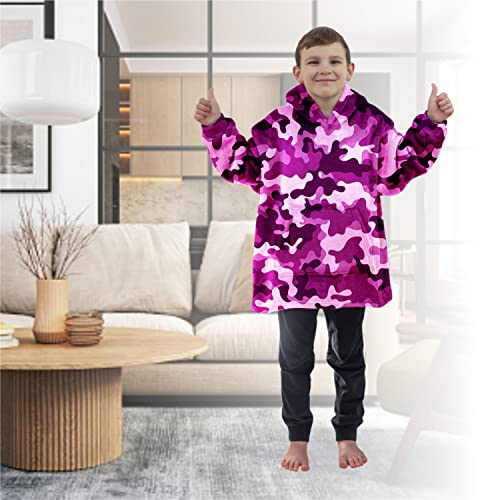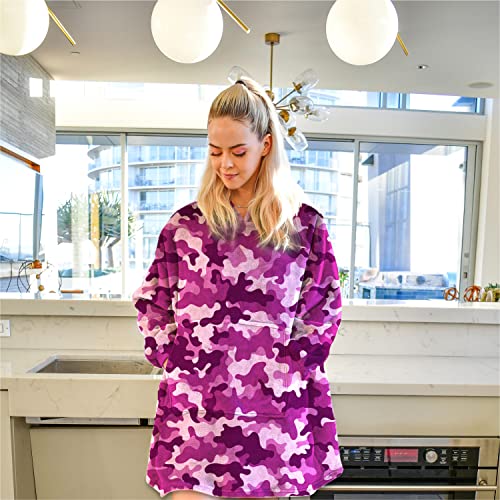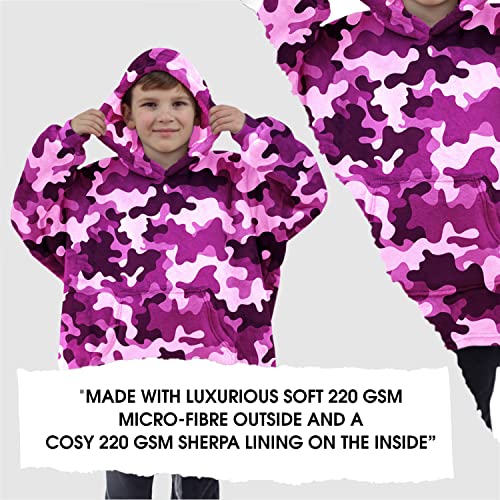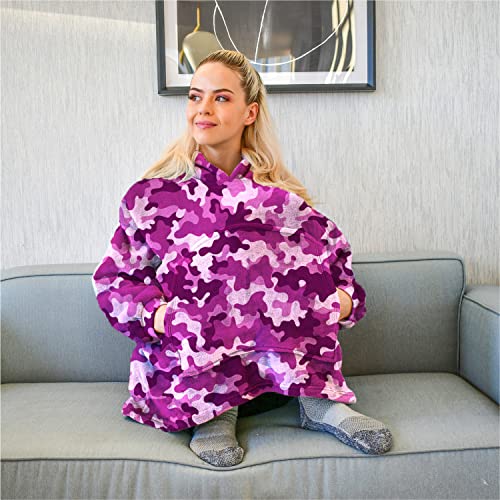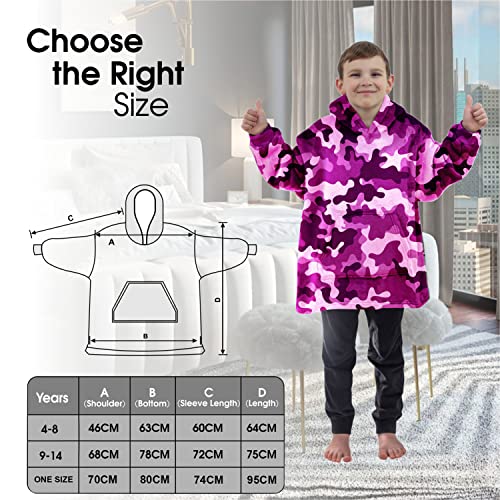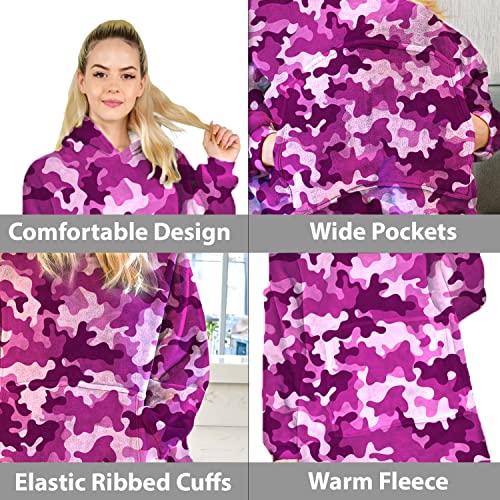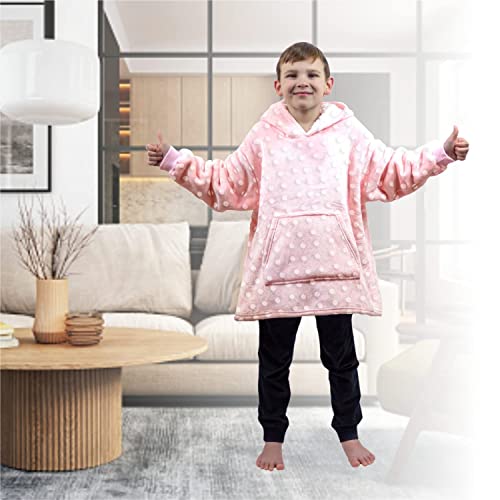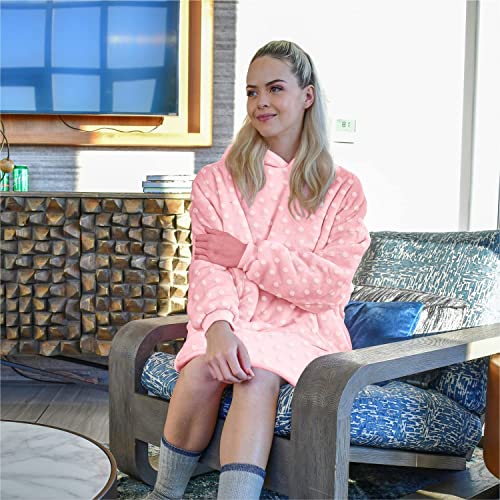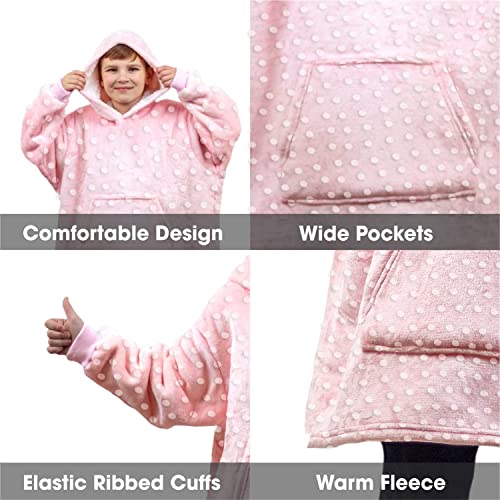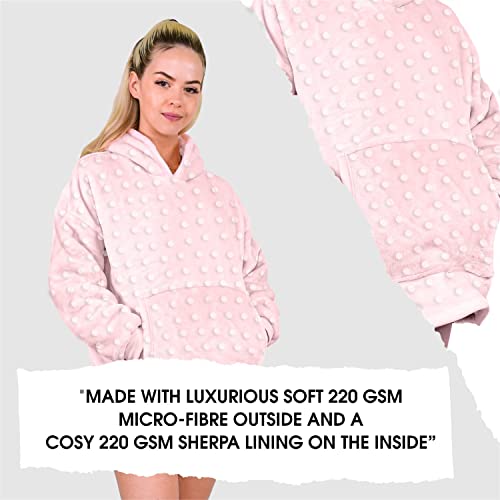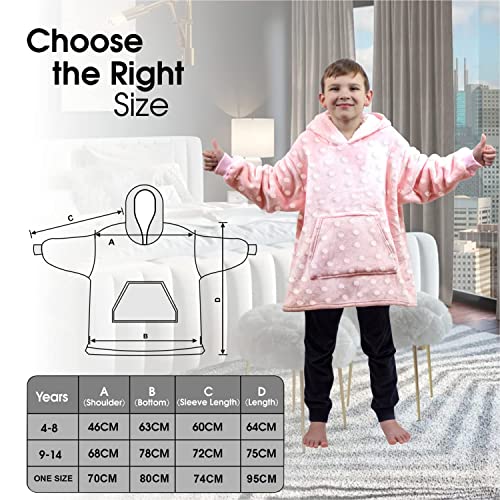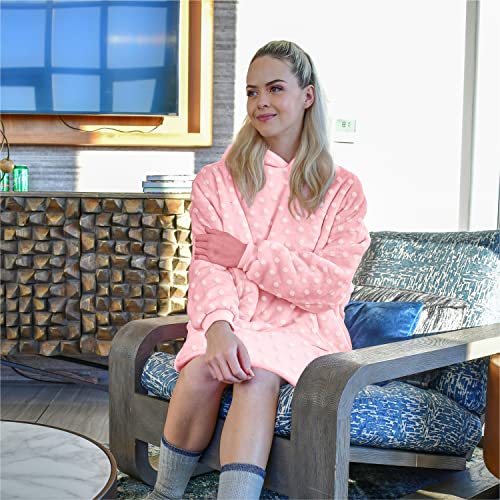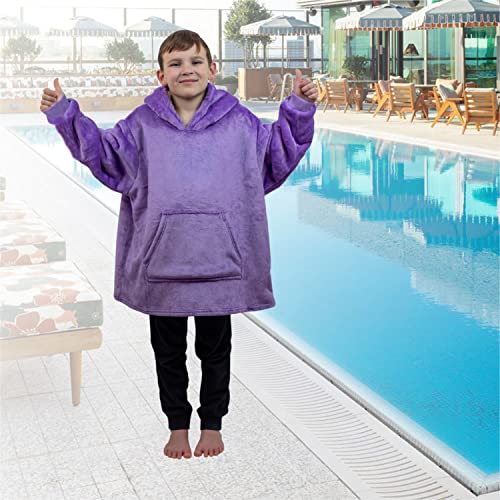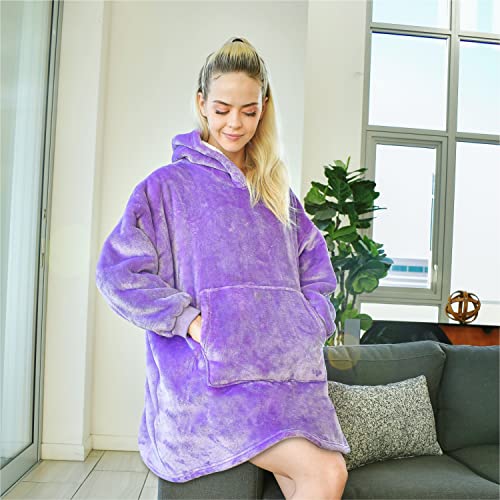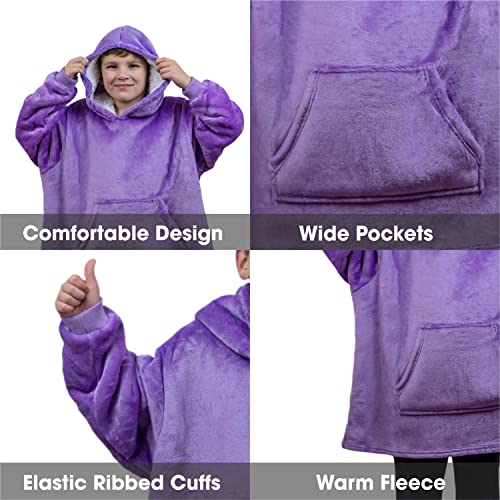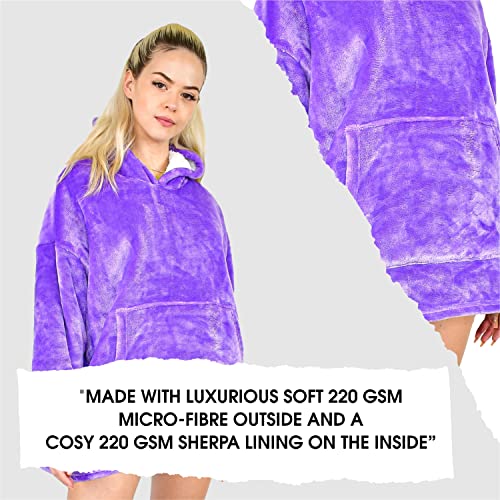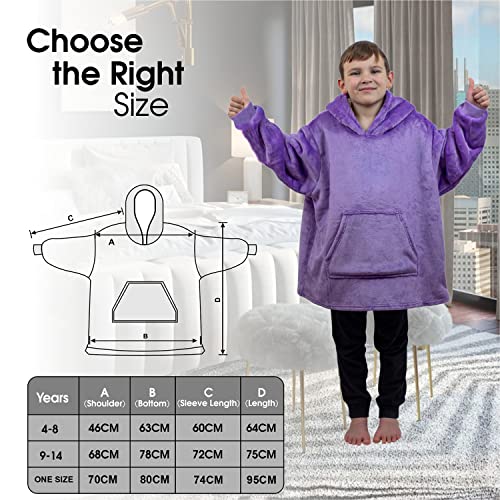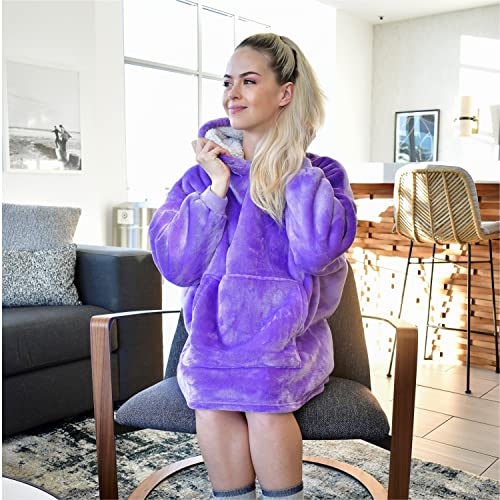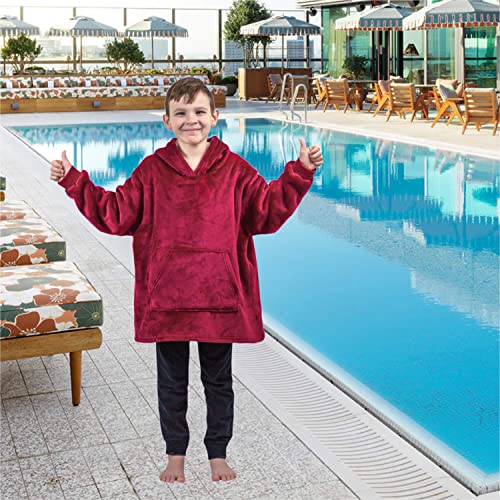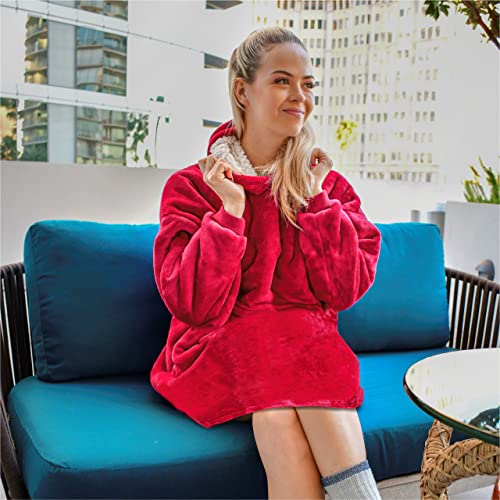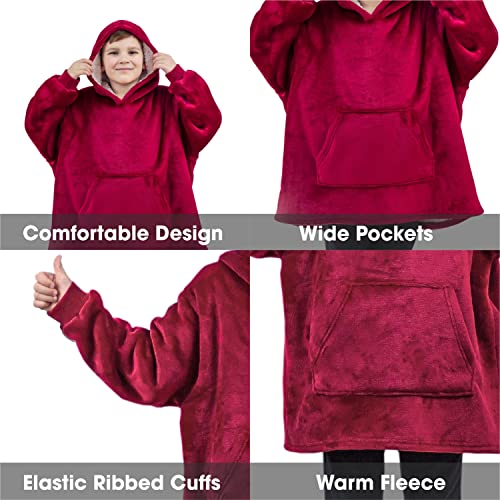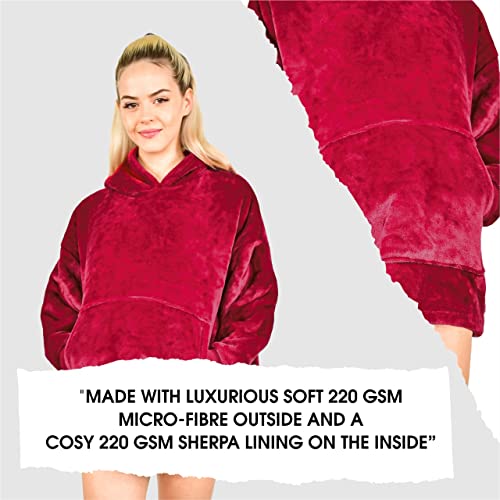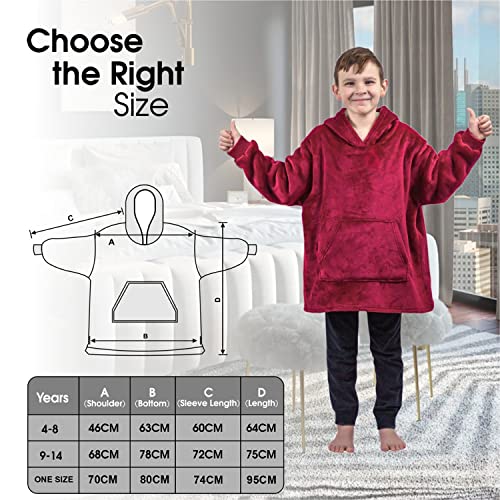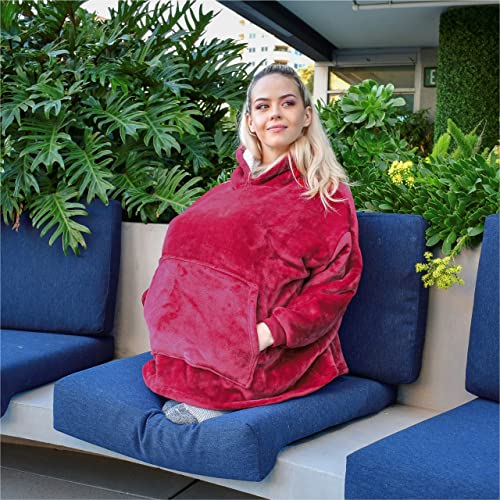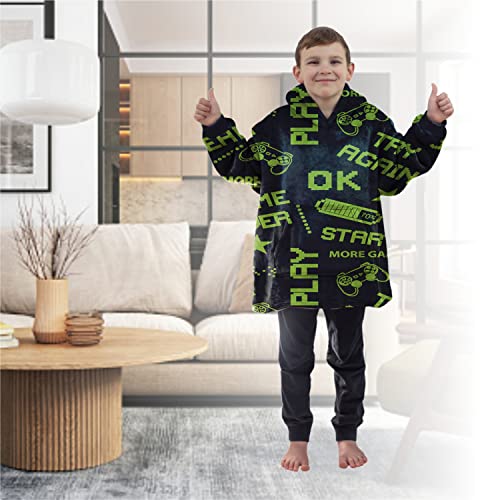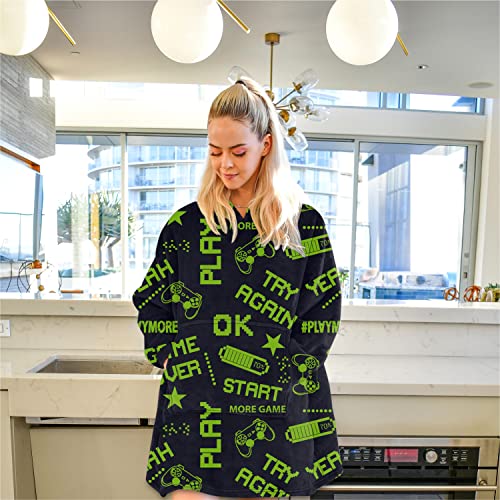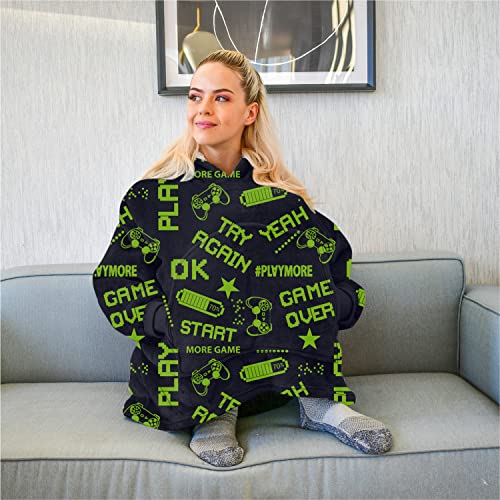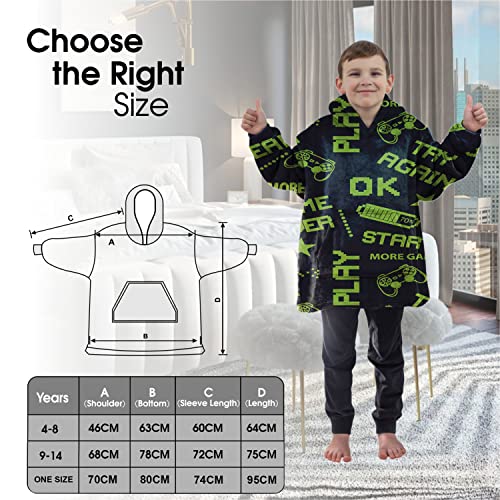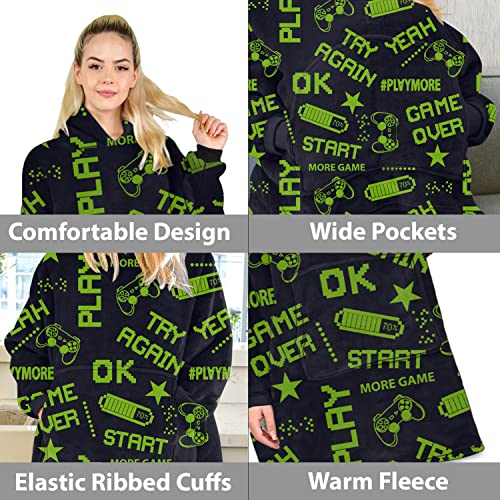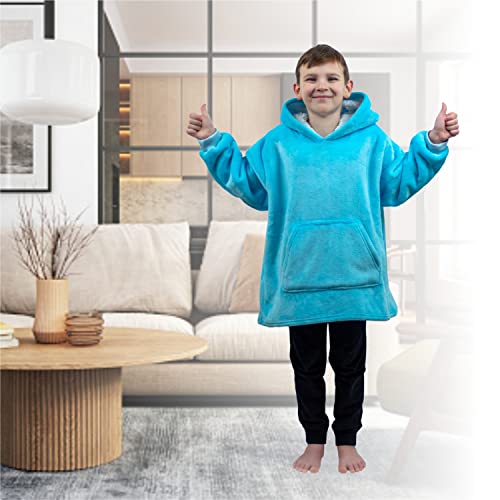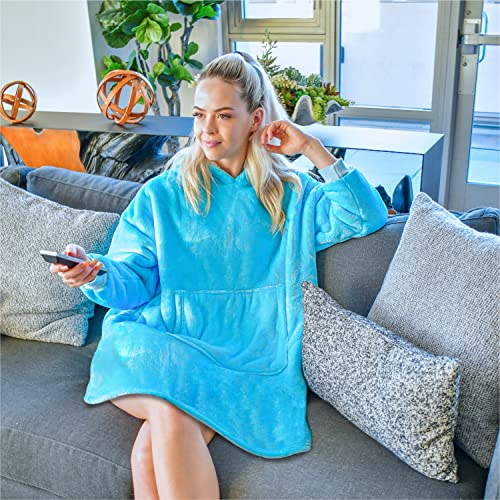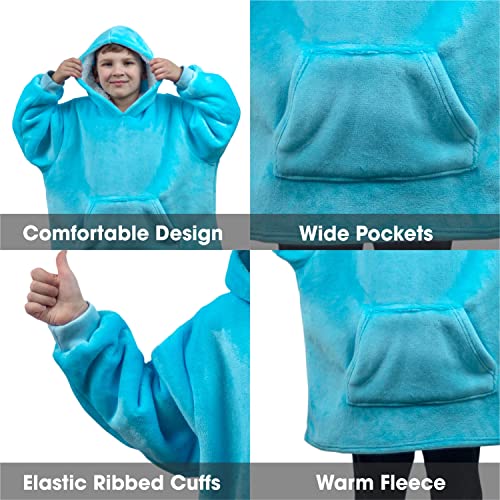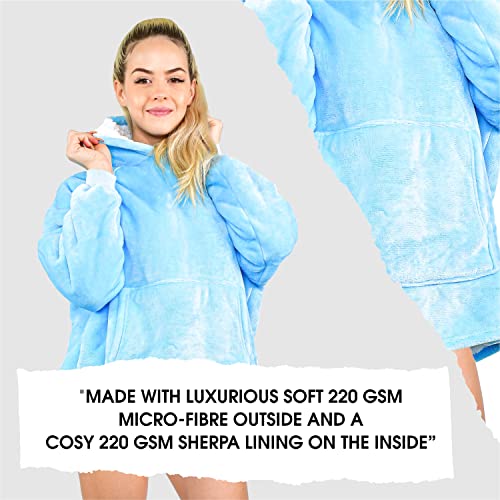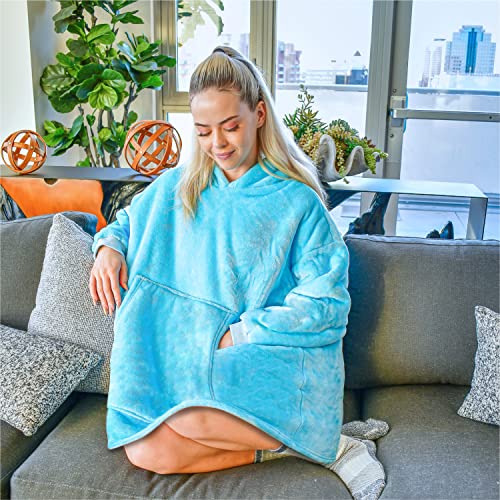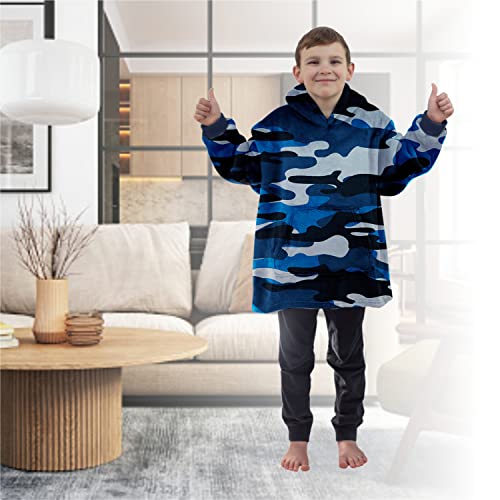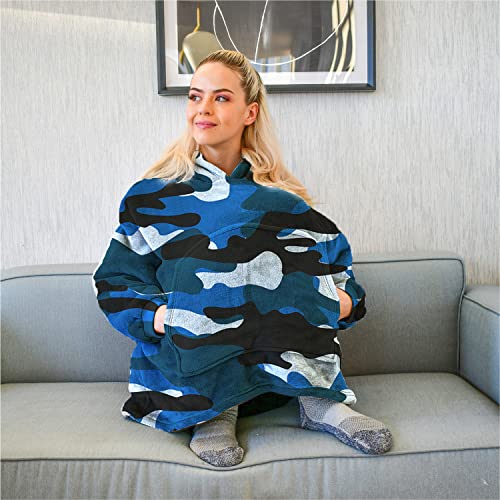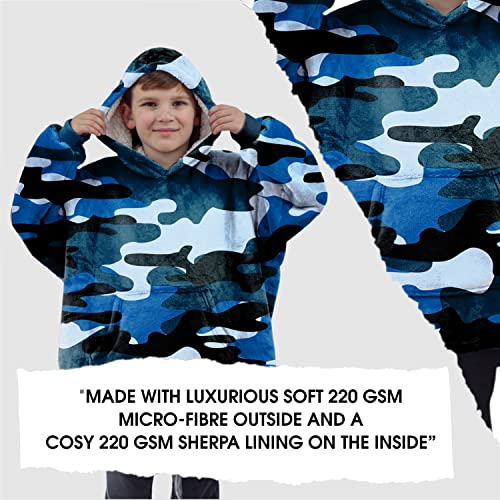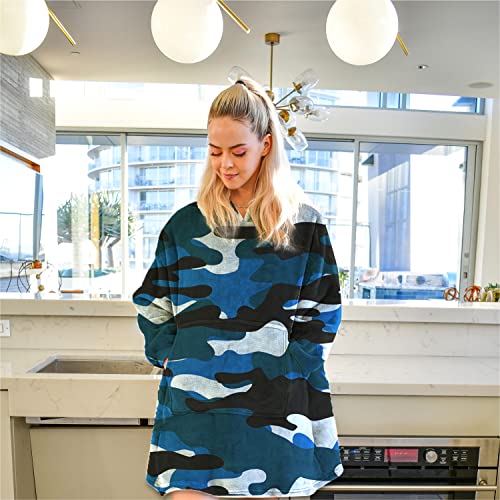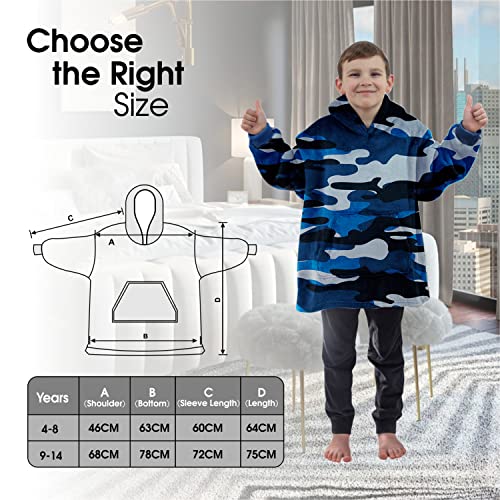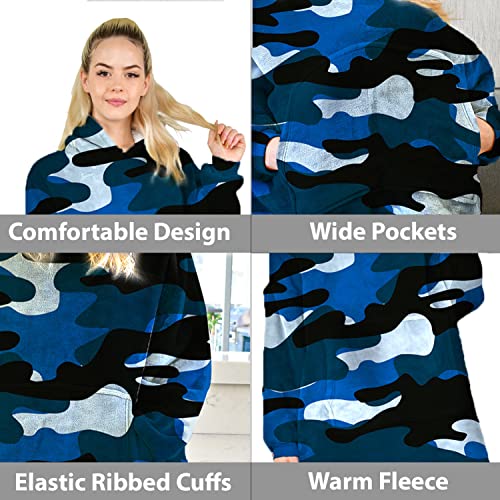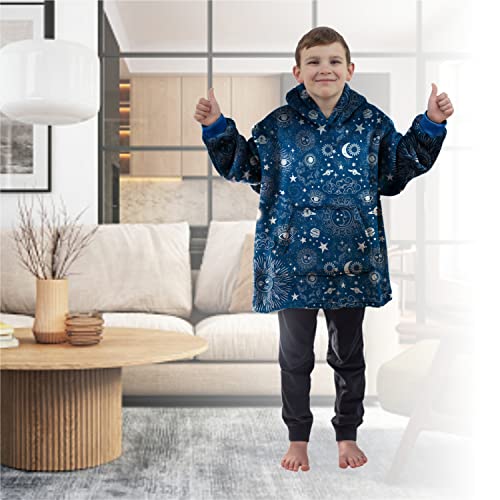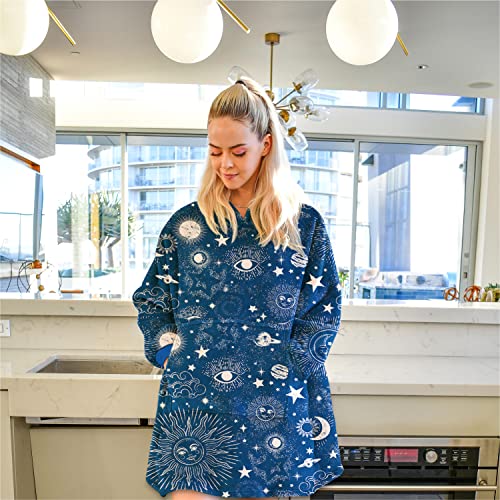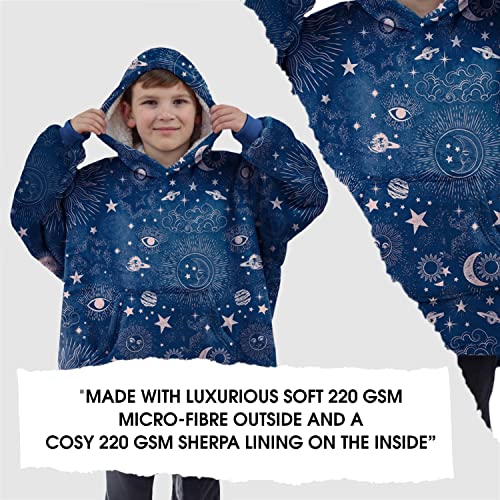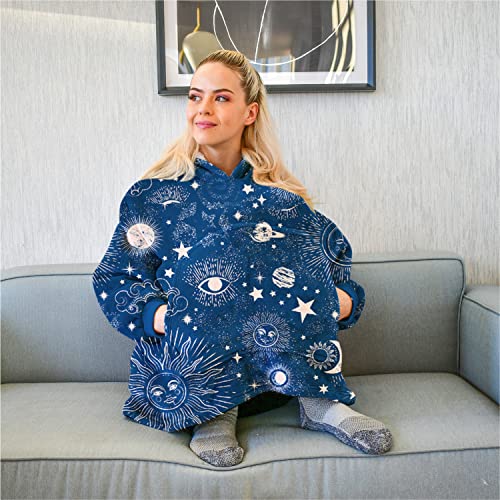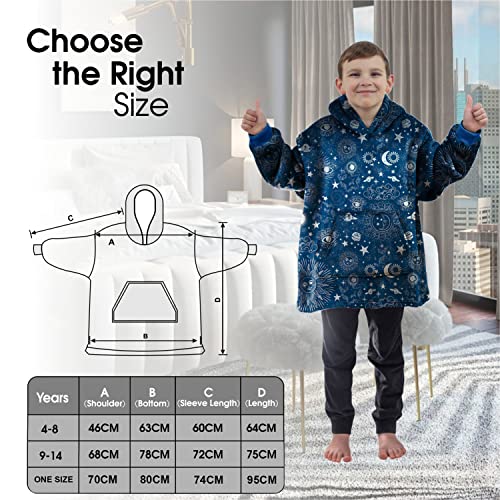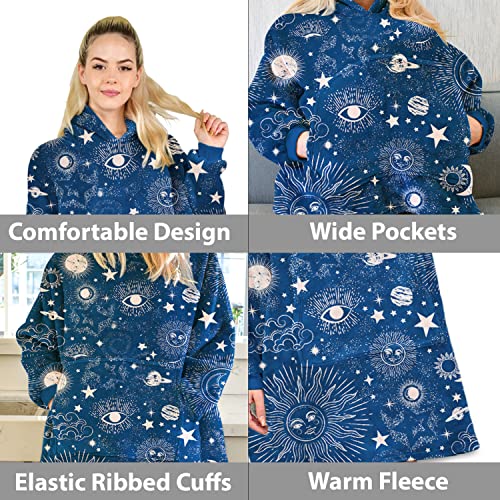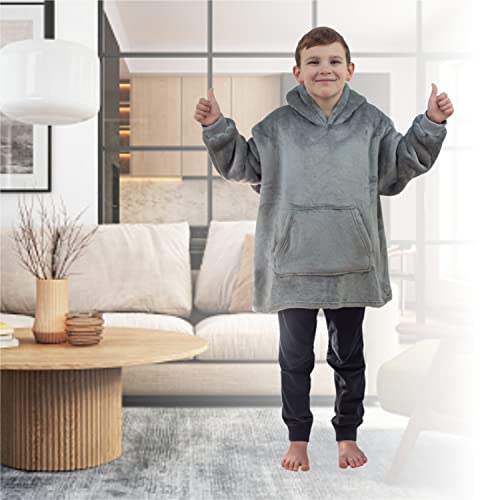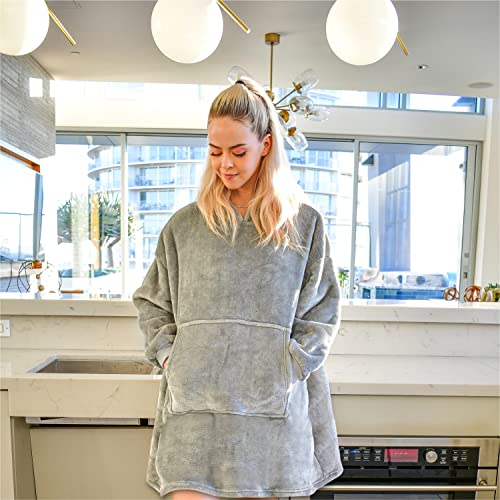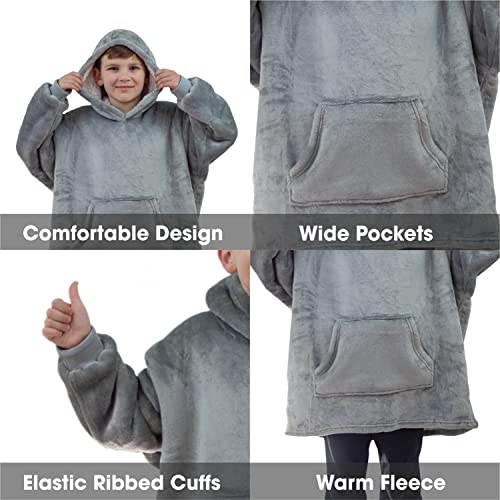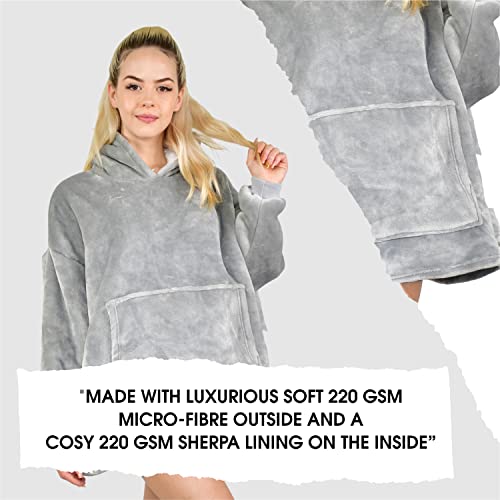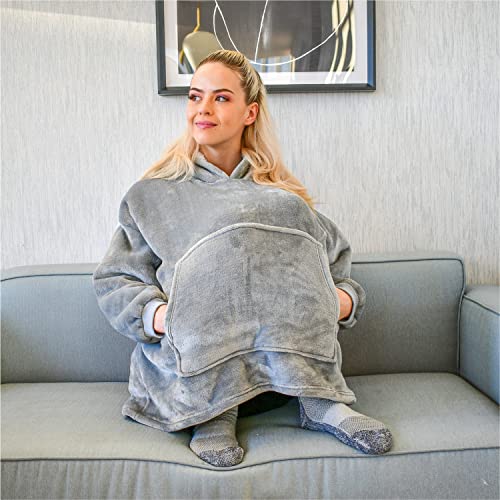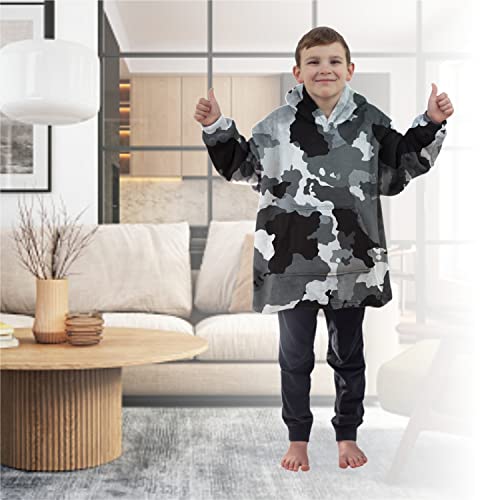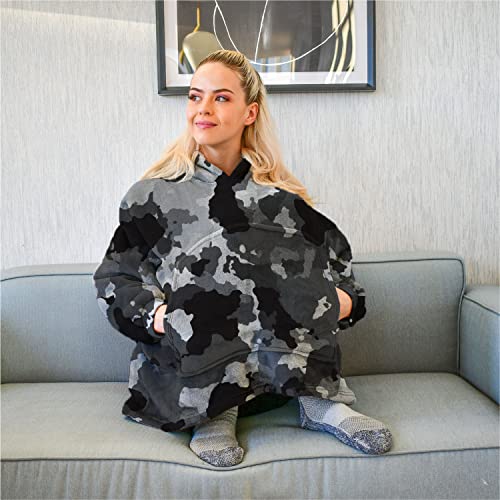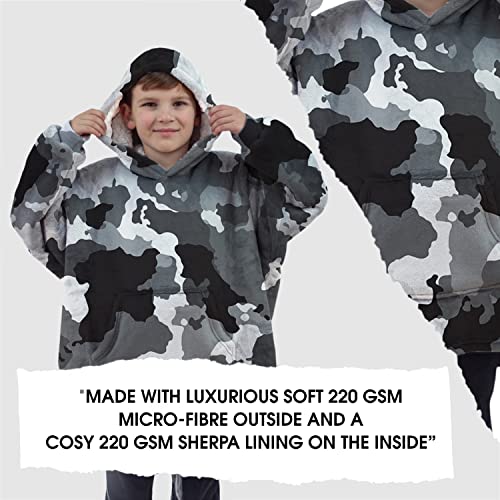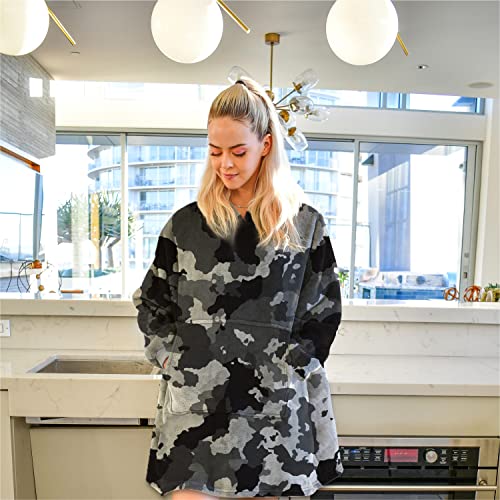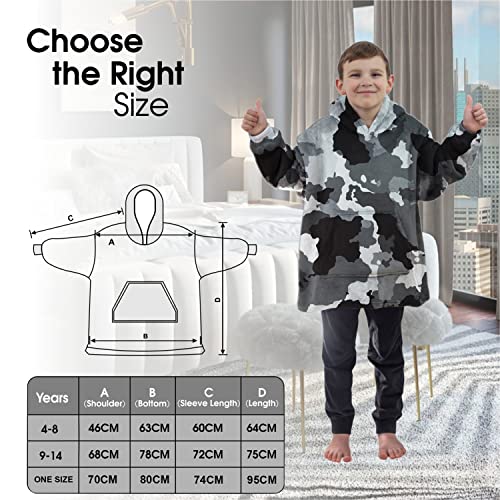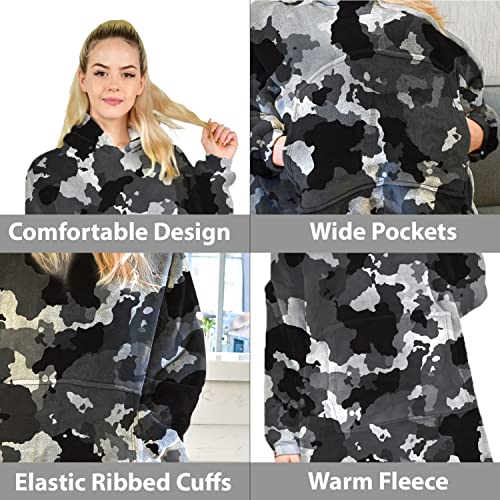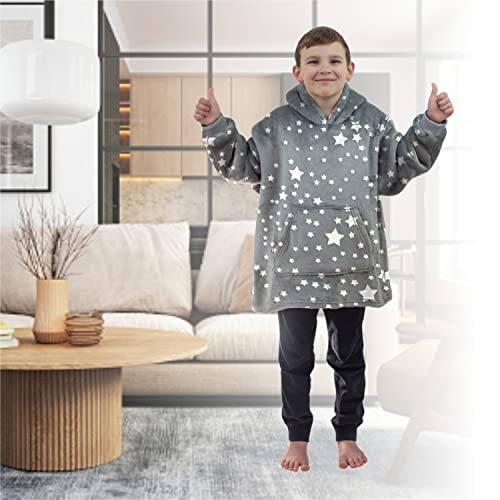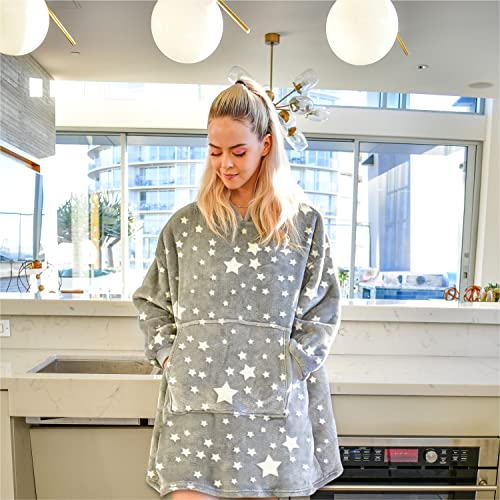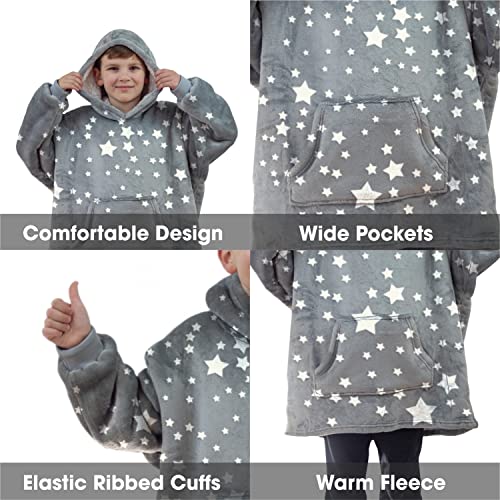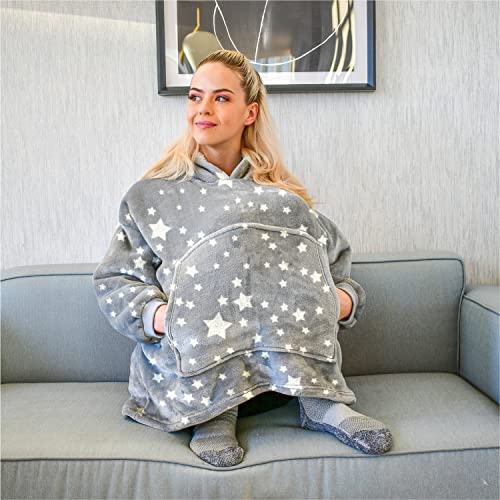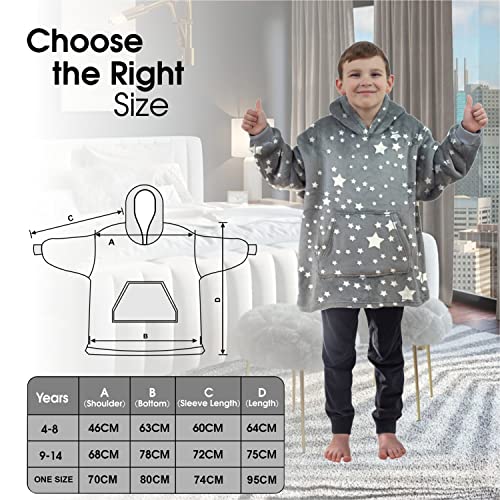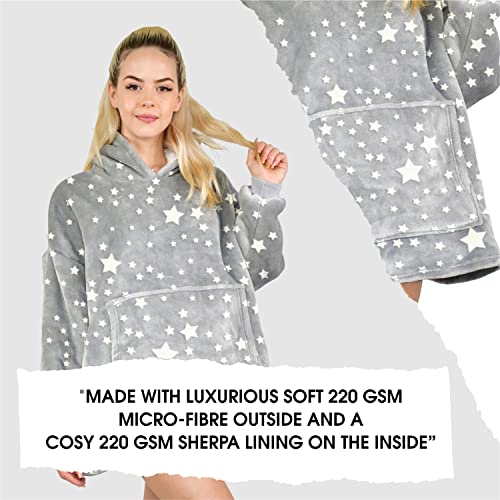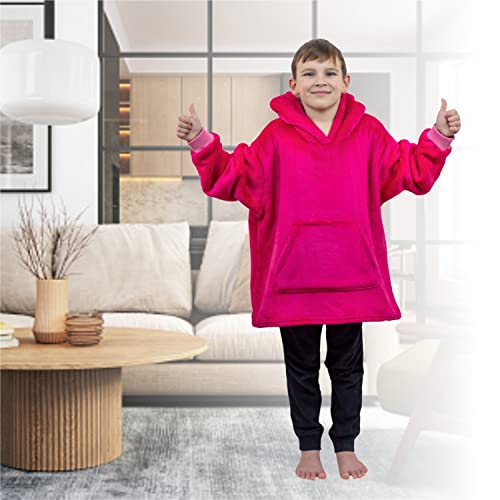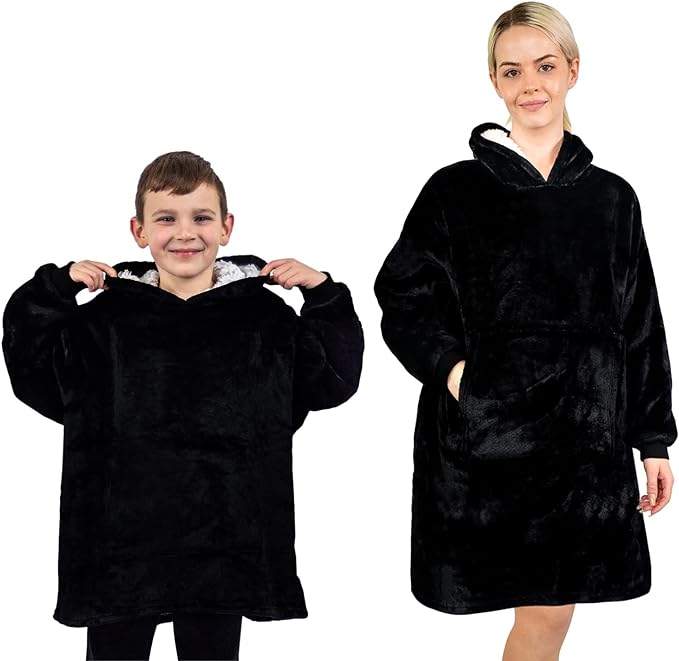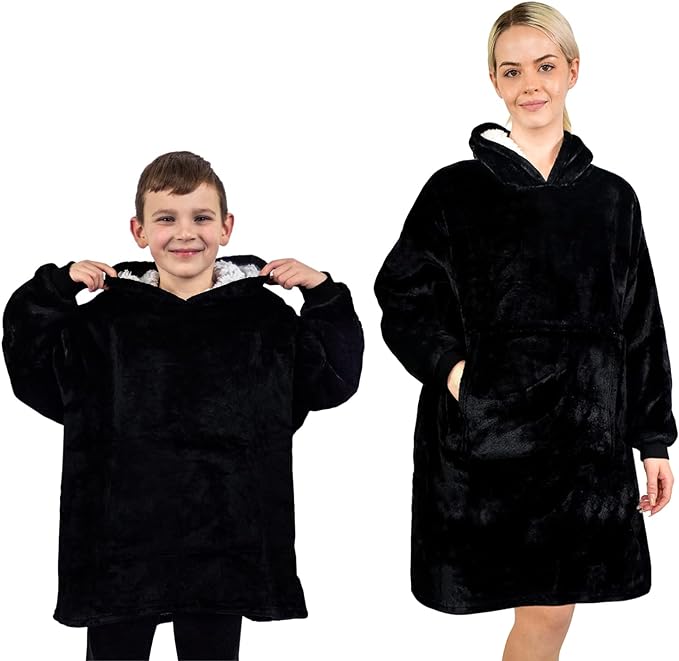 ALLEN & MATE Hoodie Blanket for Kids Adults, Oversized Blanket Hoodie, Warm Dressing Gown, Soft Fleece Hooded Robe, Gifts for Boys Girls Teens Adults (,)
Features:
IDEAL BLANKET HOODIE: ALLEN & MATE hoodie blanket for kids & adults is the perfect clothing for relaxing and lounging around the house, watching TV or sleeping. Our oversized hoodies are made with luxurious soft 220 GSM Fleece from outside and a cosy 220 GSM Sherpa lining from the inside to keep the kids & adults warm and comfortable during the winter.
THE PERFECT GIFT: A perfect gift for Birthdays, Christmas & other special occasions, spread smiles amongst the girls & boys by gifting them ALLEN & MATE kids oversized blanket hoodie. Available in different colours, you can choose the best gift for teenage girls & teenage boys in their favourite colour, and be assured that they are going to like it and wear it more than often.
IDEAL FOR WIDE RANGE OF AGE GROUP: Our blanket hoodie for kids/teens/adults comes in three sizes. 4-8 YEARS: which has the dimension of 64 cm – Length, 46cm shoulder to shoulder, perfect for 4-8 Years. 9-14 YEARS: which has the dimension of 75 cm – Length, 68cm shoulder to shoulder which is ideal for the age group of 9-14 Years. ONE SIZE: which has the dimension of 95 cm – Length, 70cm shoulder to shoulder which is ideal for the teens and adults
COLOURFUL DESIGNS: Made from soft fleece & cosy sherpa lining, kids & adults hooded blanket is suitable for boys and girls alike. Our Hoodies are available in various vibrant colours and prints.
IDEAL DESIGN: With spacious design, large pockets and giant hood, kids oodies are perfect for Girls, Boys, Teenagers and adults. The oversized comfort design makes it ideal for most shapes and sizes.