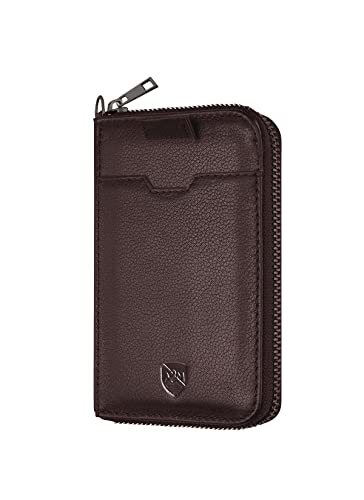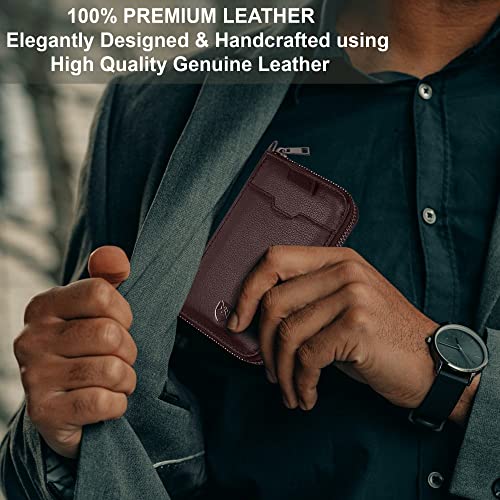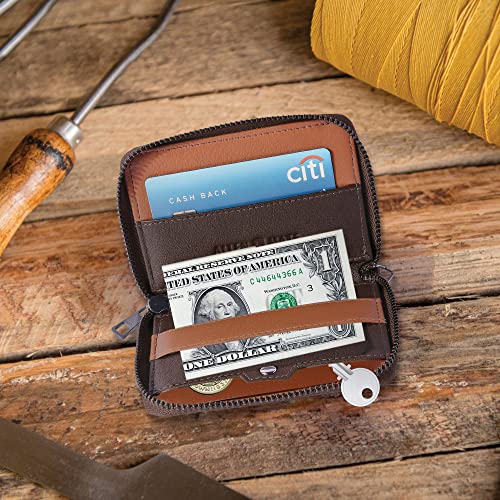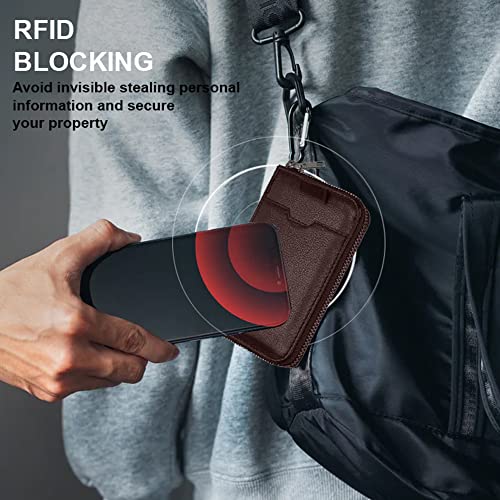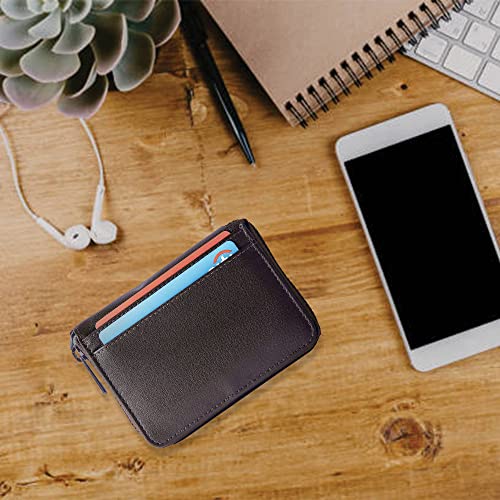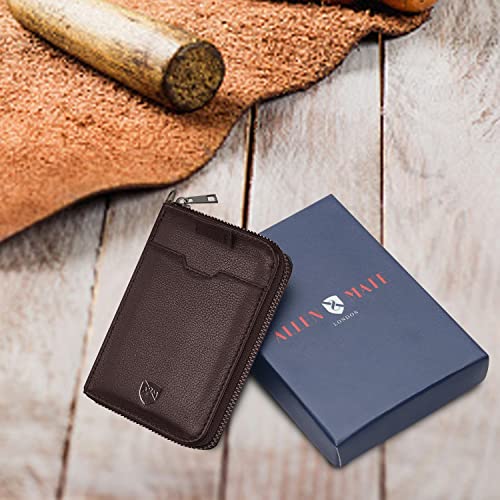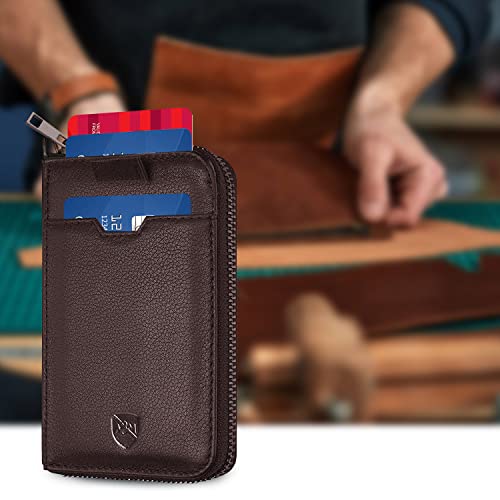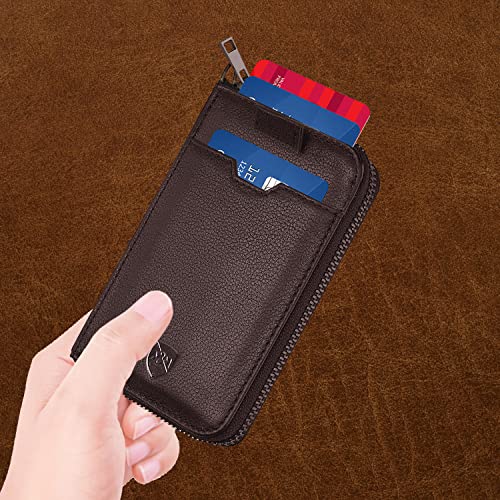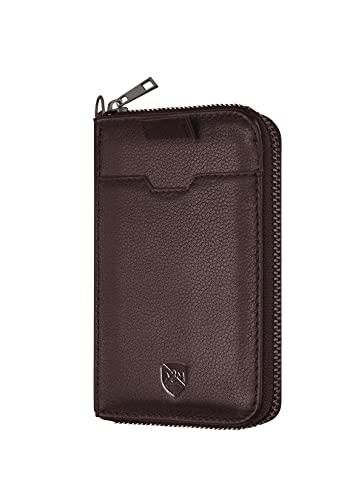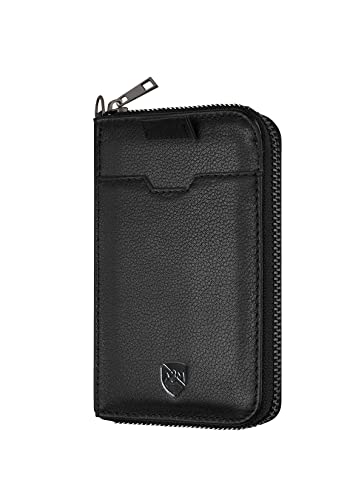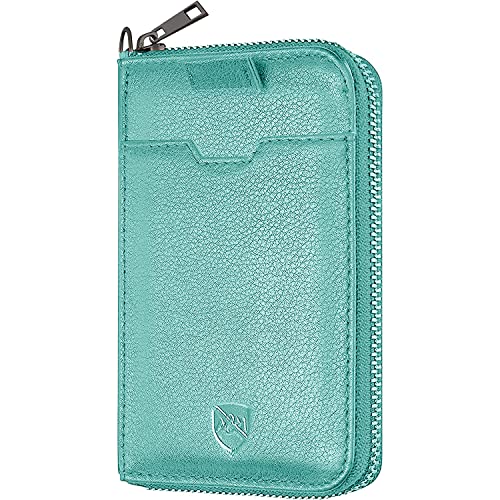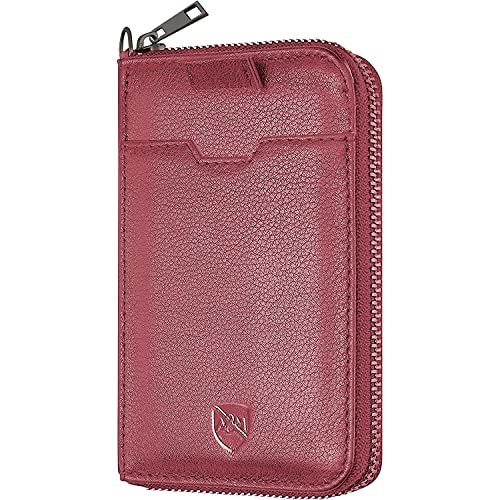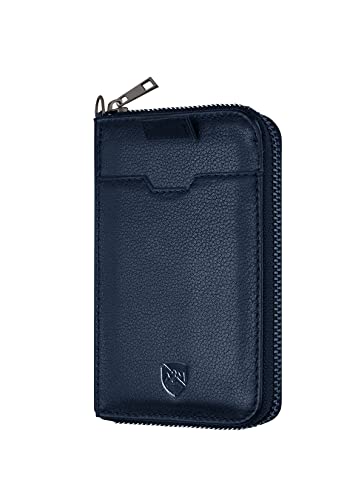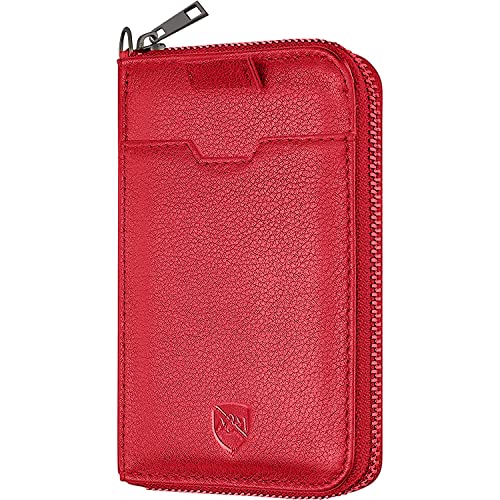 ALLEN & MATE Mens Wallet with Zip, RFID Blocking Slim Leather Wallet, Credit Card Holder, Leather Zipped Wallet for Men Women, Holds up to 12 Cards, Bank Notes, Coins
Features:
✓ DESIGNED FOR STYLE AND COMFORT | ALLEN & MATE minimalist wallet has been beautifully crafted from genuine top quality leather which is both elegant and durable. The unmatched reinforced stitching, RFID blocking technology and quick pull strap feature of the slim wallet provides style, security and functionality.
✓ TRUE MINIMALIST WALLET | With 110 x 80 x 12 mm dimensions, slim wallet for men and women easily fits in the pocket without causing any bulge or discomfort. Tiny size of the wallet allows to keep your most important cards, coins, keys, ID and other small items secure. The front pocket of the wallet comes with the pull-strap feature which gives you access to the most often used cards.
✓ QUICK & EASY ACCESS | The 4 external pockets of the minimalist wallet gives access to 6 most frequently used cards. Further the inner compartment allows up to 6 cards. The secured key hook, genuine quality zip and coin pocket ensure protection to all your items on the go. The compact slim design of the wallet allows to store up to 10 bills and a small number of coins.
✓ IDEAL RFID PROTECTION | The stylish slim wallet comes with dual-layer RFID technology to keep your credit cards, debit cards, driver's license and other ID cards safe. This tiny wallet thwarts any attempt of electronic pickpocketing by blocking 13.56 MHz RFID frequency, which is commonly used to read information on cards.
✓ THE PERFECT GIFT | Packed in an exquisite matte blue gift box, you can give this alluring leather wallet to your loved ones on Christmas, birthdays, anniversaries or simply as a gift, to help them keep the valuable information safe and protected all the time.
PartNumber: WLT-LRZPR
Model: WLT-LRZPR